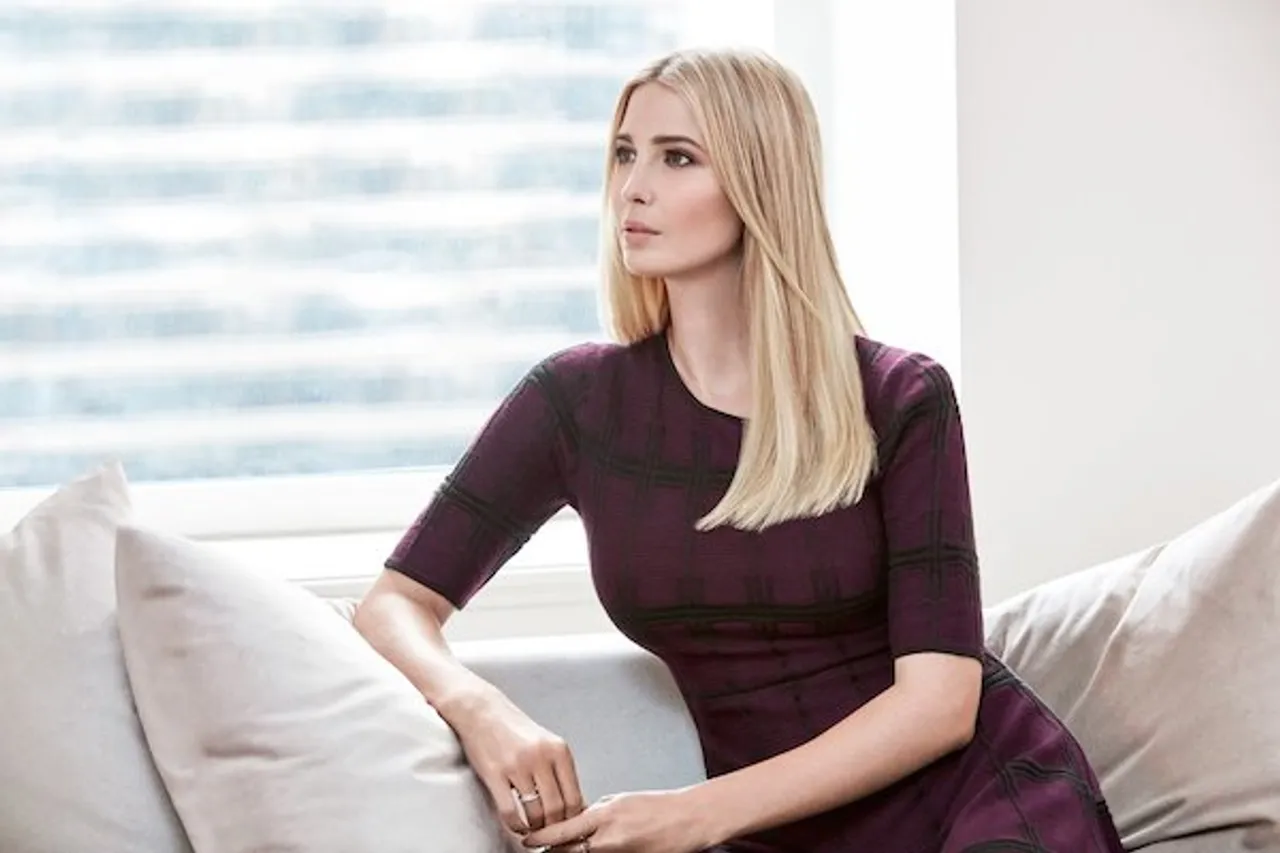 While Ivanka Trump travels the world promoting women's rights, her own factory workers don't have adequate healthcare or working hours. Despite getting flak back home, her speeches and presence at the Global Entrepreneurship Summit are being lapped up. In the process, it is putting the spotlight on women entrepreneurs.
Ivanka spoke about women's empowerment in the summit's opening speech on Tuesday (Nov 28). The GES theme is also about supporting female entrepreneurs. 
"We must ensure that women entrepreneurs have access to capital, access to networks and mentors and access to equitable laws," Ivanka said. India's economy stands to grow by $150 billion in three years if it can shrink its gender gap by just 50 per cent, she added. 
"Only when women are empowered to thrive will our families, our economies and our societies reach their fullest potential," - Ivanka Trump

Her visit is putting the spotlight on women's businesses in a way that wasn't there before.
"Ivanka's visit to Hyderabad is a great opportunity for Indian female entrepreneurs as she is a successful business person. It will inspire more and more women," said Vidya a 28-year-old office worker.
PM Modi also mentioned how he sees the potential in India's women. "The theme, 'Women First, Prosperity For All' makes this edition of GES stand out. In Indian mythology, women are an incarnation of Shakti - the Goddess of power. We believe women empowerment is vital to our development," said Modi.
Prerna Kumar, 27, visiting Hyderabad, says that the energy in the city is infectious.
"Putting women's entrepreneurship on a global scale may help people take women run businesses in the city and in India more seriously," Prerna Kumar tells SheThePeople.TV. "It also shows that Hyderabad can be a centre of innovation."
America's First Daughter promotes women at work in a big way. But her own clothing line has been questioned for producing no sustainability reports, no evidence of healthcare for women and bad working conditions, including 15-hour days. As the frenzy around Ivanka grows in India, media abroad are busy pointing out her hypocrisy. 
Judy Gearhart, executive director of the International Labor Rights Forum, says, "If Ivanka truly wants her legacy to include protecting working women, she needs to start with the women in her supply chain."
Despite the apparent gap between what she preaches and what she practises, there is no doubt that Ivanka's visit has garnered attention and a media frenzy. And putting the spotlight on India's women entrepreneurs can't be anything but a win.
Also Read: Ivanka Trump at GES 2017: Her full speech in Hyderabad