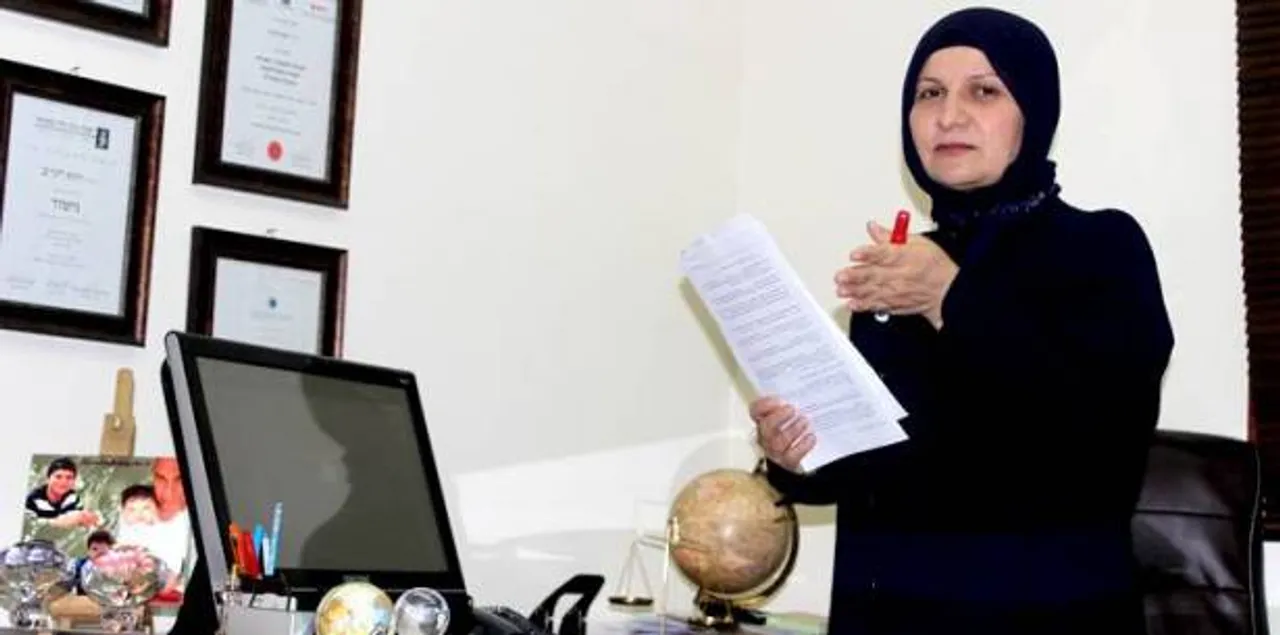 In a path-breaking move, Hana Khatib became the first ever woman to be sworn in as a judge to Israel's Muslim religious court system on Monday. She is the first woman to chair a religious court in the Jewish state. Hana was sworn-in as a judge in a ceremony at the presidential residence in Jerusalem.
Earlier an attorney in the northern town of Tamra, she has now become a qadi, which means the judge in Arabic. In this capacity, she will hear cases of personal Muslim law in the Muslim court system.
"This appointment and my success in achieving it is a success for the legal system and for women," she told AFP after the ceremony.
Israeli President Reuven Rivlin hosted the ceremony and he said that he hopes that this swearing-in of a female judge is the beginning and that Jewish courts will follow their footsteps in this case.
"We see that the sharia system is kind to women and with this achievement, we give them their rights."
"This is a  testament to the positive changes in the status of women," he said.
"I allow myself to express the hope that the appointment of the first female religious judge will be the first of many, not just in the Muslim community."
ALSO READ: Writer Netta Ahituv Talks About Israel's Media, Starting A Football Team
The guest list had Justice Ministry Ayelet Shaked who was attending the ceremony, among other Arab-Israeli parliamentarians and senior figures. President of the Islamic Sharia Court Sheikh Abdel al-Hakim Samara praised the liberal move of having the first woman judge and said that it would be the "first in a series" of women serving in religious courts.
The Muslim personal law that the Sharia court presides over are cases related to family law, divorce, marriage, endowments, etc, fall under the jurisdiction of religious courts. Khatib is fully equipped to perform her duty as she holds a master's degree in law and specialises in personal status, family law and Sharia law.
With Khatib's appointment the number of judges in the nine Islamic courts has increased to 18. There is a serious dearth of women qadis around the world. In fact, only two women serve as sharia judges in the neighbouring Palestinian Authority.
Picture credit- Annahar