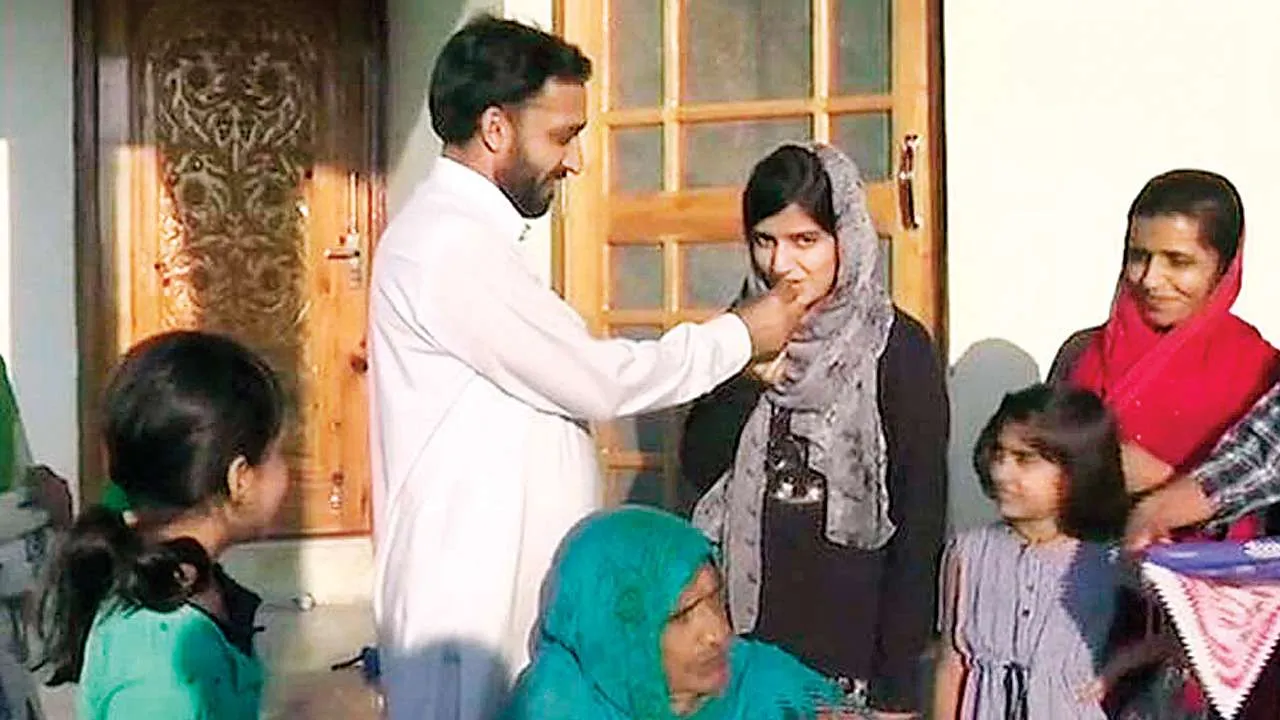 Coming from a small village of Dhanore, bordering Rajouri district of J&K, Irmim Shamim became the first girl from "Gujjar" community to crack the AIIMS (All India Institute of Medical Sciences) Entrance Exam. Amidst the disturbances in the Kashmir valley, she attended school in Rajouri district which was 10 kilometres from her home. She comes from a backward community and her family has had to struggle with finances but she never let these problems limit her determination.
Shamim's family always supported her and wanted to see their daughter in a white coat. The constant turbulence and disturbance in the valley couldn't hamper her determination to fulfill her dreams.
KEY TAKEAWAYS:
Irmim Shamim is the first girl from the Gujjar community to crack the AIIMS entrance exam. 
She belongs to a small village of Dhanore bordering Rajouri district.
Irmim had to travel 10 kilometres to attend school.
She belongs to a backward community and faced a lot of financial struggles.  
Read Also: Gujarat Girl Cracks All Major Competitive Exams, Now Heads To MIT
A moment of pride for the community
Shamim is very happy and proud after receiving this news. Expressing his joy, her uncle Liaqat Choudhary said, "The girls of Jammu and Kashmir have shown their talent in every field of life, on national and international levels." They have high expectations from Irmim and wants her to serve her people in the valley, reported by DNA.
Talking about her struggles Irmim said, "Everyone has some problem in their life. You have to fight the challenges and success will definitely come to you." Meanwhile, the District Development Commissioner, Aijaz Asad has appreciated her hard work and achievement. He also assured the family of every possible help to continue her studies in the future.
This positive news is a ray of hope for all the people in J&K who are still adjusting with the abrogation of Article 370 in the valley.
Breaking new grounds with the power of education
All these entrance exams are highly competitive; even a point percentage makes a huge difference in the results. Nonetheless, girls from diverse backgrounds and regions are acing these exams. Like this year in June, a Gujarati girl Stuti Khandwala made an impossible task, possible. She cracked NEET (The National Eligibility cum Entrance Test), JEE (Joint Entrance Examination) Mains and JIPMER MBBS entrance exam. These are some of the toughest exams of this country and clearing even one of them is a very big deal. This bright girl made everyone proud by clearing all the exams. The 18-year-old also got a 90% scholarship at MIT (Massachusetts Institute of Technology) and she will study Bio-Engineering there.
Besides having their own struggles and hardships these girls are making their family, community and the whole country proud. They are the living example of 'nothing is impossible, if there is a will there is a way'.
Read Also: Three students commit suicide, here's why NEET exams are so controversial
Image Credit: DNA
Divya Tripathi is an intern with SheThePeople.TV