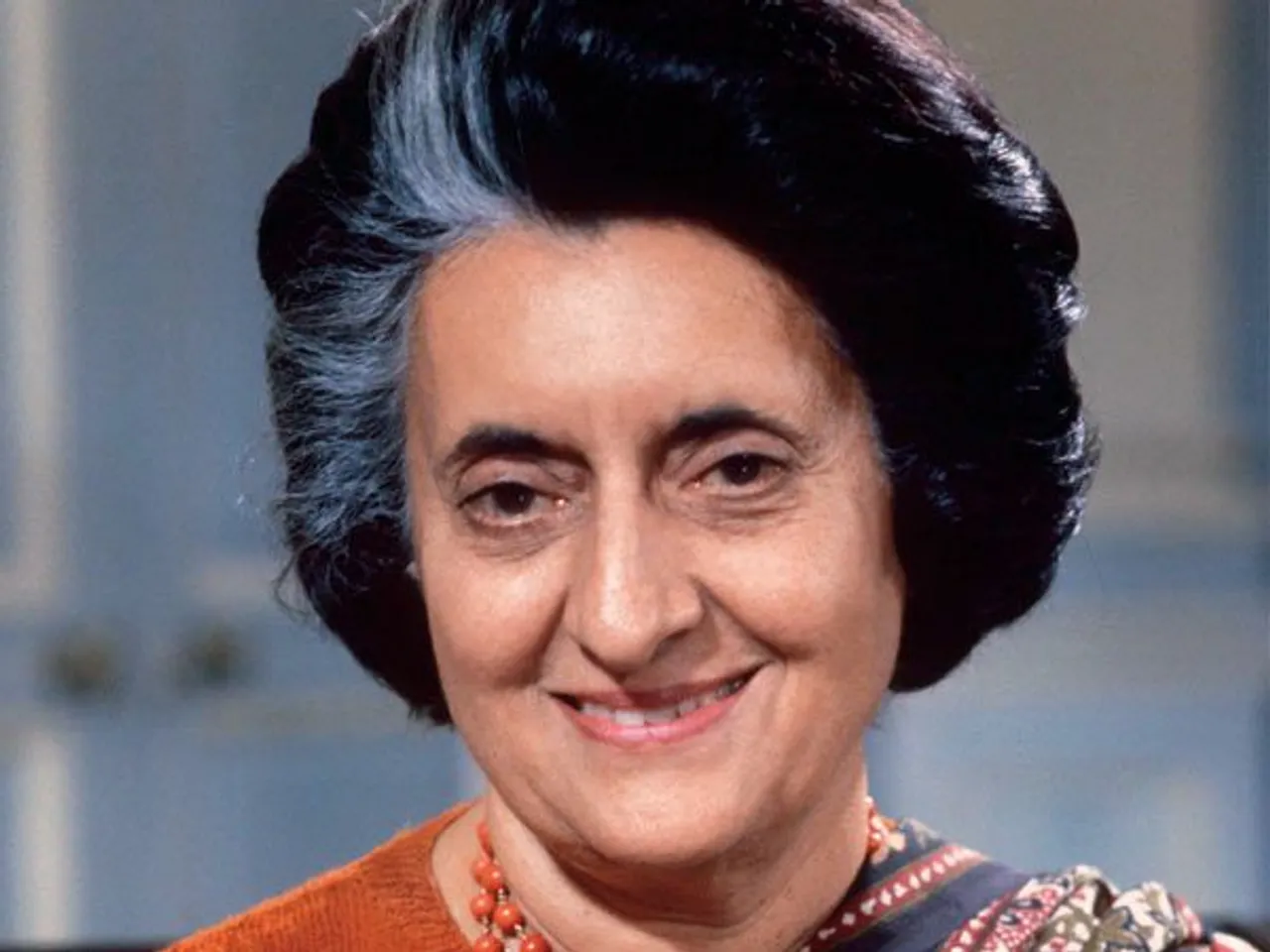 She was the first woman Prime Minister of India. Indira Gandhi is also known as the 'Iron Lady of India' as she is considered one of the strongest leaders in the history of India. She was born on November 19, 1917 to Pandit Jawaharlal Nehru and Kamala Nehru in Allahabad. Her full name is as Indira Priyadarshini Nehru. She served as Prime Minister of India from January, 1966 to March, 1977 and again from January, 1980 until her sudden demise in October, 1984.
Also Read:- National Institute of Advanced Studies To Set Up First Ever Indira Gandhi Chair For Environmental Sciences
Here is a list of 10 powerful quotes by the first woman prime minister of India :-
"You can't shake hands with a clenched fist."
"Winning or losing of the election is less important than strengthening the country."
"Have a bias toward action – let's see something happen now. You can break that big plan into small steps and take the first step right away."
"I am not a person to be pressured – by anybody or any nation."
"All the people who fought for freedom were my heroes. I mean, that was the sort of story I liked reading freedom struggles and so on."
Also Read :- #Indira100: Commemorating Indira Gandhi's Birth Centenary
"This is why we feel that democracy's important: because democracy allows you to have small explosions and therefore avoid the bigger explosions."
"If I die a violent death, as some fear and a few are plotting, I know that the violence will be in the thought and the action of the assassins, not in my dying."
"The power to question is the basis of all human progress."
"Martyrdom does not end something, it only a beginning."
"Even if I died in the service of the nation, I would be proud of it. Every drop of my blood will contribute to the growth of this nation and to make it strong and dynamic."
Also Read :- Remembering Indira Gandhi: The Leadership and the Pitfalls
Indira Gandhi was assassinated on October 31, 1984 at her residence in New Delhi. She was assassinated by her bodyguards as they were seeking revenge for the Operation Blue Star, which many people of the Sikh community were killed.