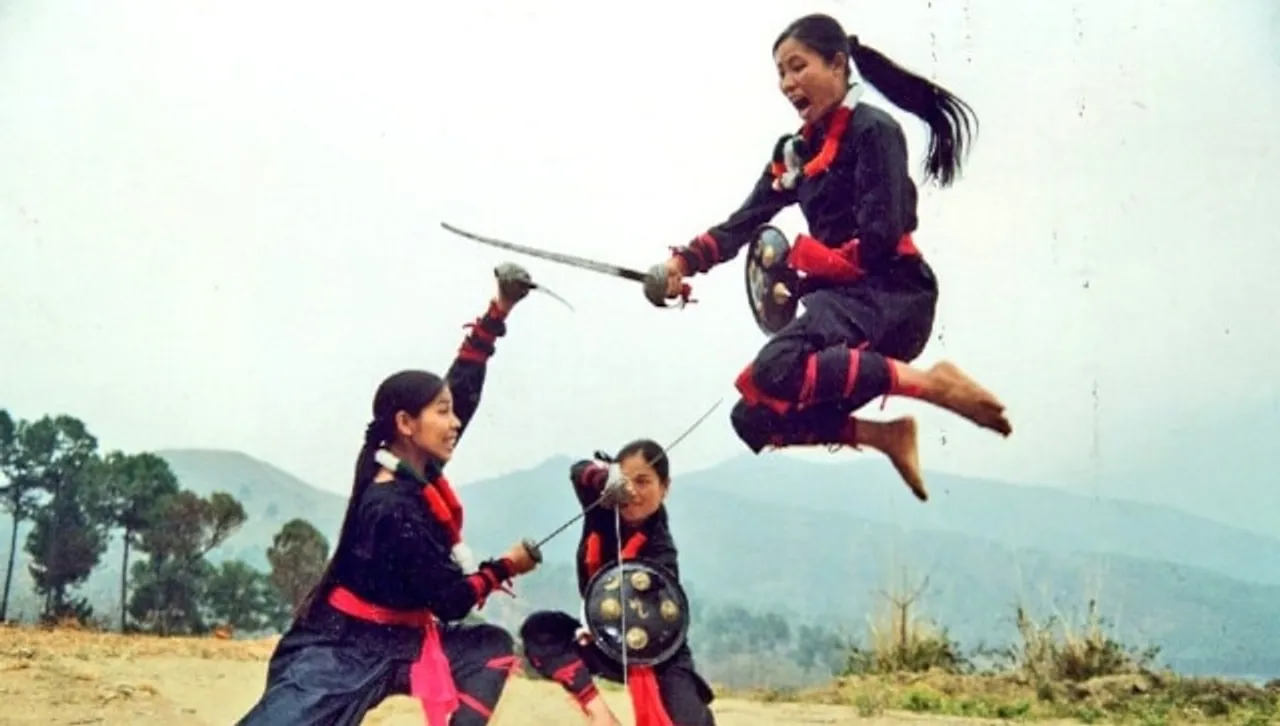 The Sports Ministry recently announced that four "indigenous games" will be included in Khelo India Youth Games, scheduled to take place in Haryana's Panchkula next year. The state will host the fourth edition of the Games after the Tokyo Olympics in 2021. According to the Union Minister of Youth Affairs and Sports Kiren Rijiju, Manipur's martial arts game Thang-Ta, Gatka from Punjab, Kerala's Kalaripayattu and Madhya Pradesh-Maharastra's popular Mallakhamba will be a part of the Khelo India Youth Games this year. Yogasana has also been added to this edition.
Announcing the inclusion, Rijiju tweeted:
India has a rich culture of indigenous games. PM @NarendraModi Ji wants to preserve & popularise all of them. I'm very happy to announce that 4 Indigenous Games of Kalaripayattu, Mallakamb, Gatka and Thang-Ta have been added to Khelo India Youth Games 2020 along with Yogasana! pic.twitter.com/f7e2Wn88Vk

— Kiren Rijiju (@KirenRijiju) December 20, 2020
Speaking about the decision, he said that "The games have huge popularity," adding, "I am confident that in the 2021 Khelo India Youth Games these four disciplines, along with Yogasana, will get their much-deserved attention among sports enthusiasts and youth of the country." He further revealed that the ministry planned to add more indigenous sports to Khelo India Youth Games in the coming years.
Earlier in July, it was announced that the sporting event, which take place in January every year, had been postponed this time owing to the COVID-19 pandemic. "However, I am sure by the time we host the Games the pandemic will abate and we will be able to host the Games at the same scale, with participation of all states and over 10,000 participants," Rijiju had said while making the announcement back then.
Nongthombam Biren Singh, chief minister of Haryana, took to Twitter to thank Prime Minister Narendra Modi and Rijiju for the inclusion of Thang-Ta in Khelo India Games.
Elated to learn that the Sports Ministry has included Manipur's Thang-Ta in Khelo India Games 2021. On behalf of the people of Manipur, extending my heartfelt thanks to Hon'ble PM Shri @narendramodi ji & Union Sports Minister Shri @KirenRijiju ji for this recognition@kheloindia pic.twitter.com/YqEqZNXX9U

— N.Biren Singh (@NBirenSingh) December 20, 2020
Haryana has earned the tag of providing many elite athletes, such as, Sakshi Malik, and Khel Ratna awardee Vinesh Phogat (who is the only Indian woman wrestler to have qualified for the Tokyo Olympics so far), para-athlete Deepa Malik, Bronze medallist at London Olympics 2012, Yogeshwar Dutt, wrestler Bajrang Punia, athlete Neeraj Chopra, boxer Amit Panghal and shooters Sanjeev Rajput, Manu Bhaker among others, who have represented and won medals for India at international platforms. With Khelo India Youth Games, Rijiju hoped that more athletes from the state will rise to represent the nation.
Also Read: How Are Indian Sportswomen Spending Time While Social Distancing
"Haryana already has a very strong sporting culture and has given the country some of its best athletes. I am sure that with the Games being hosted in the state, more and more aspiring athletes from Haryana will be motivated to take up competitive sport," Rijiju said.
Feature Image Credit: Kiren Rijiju/Twitter