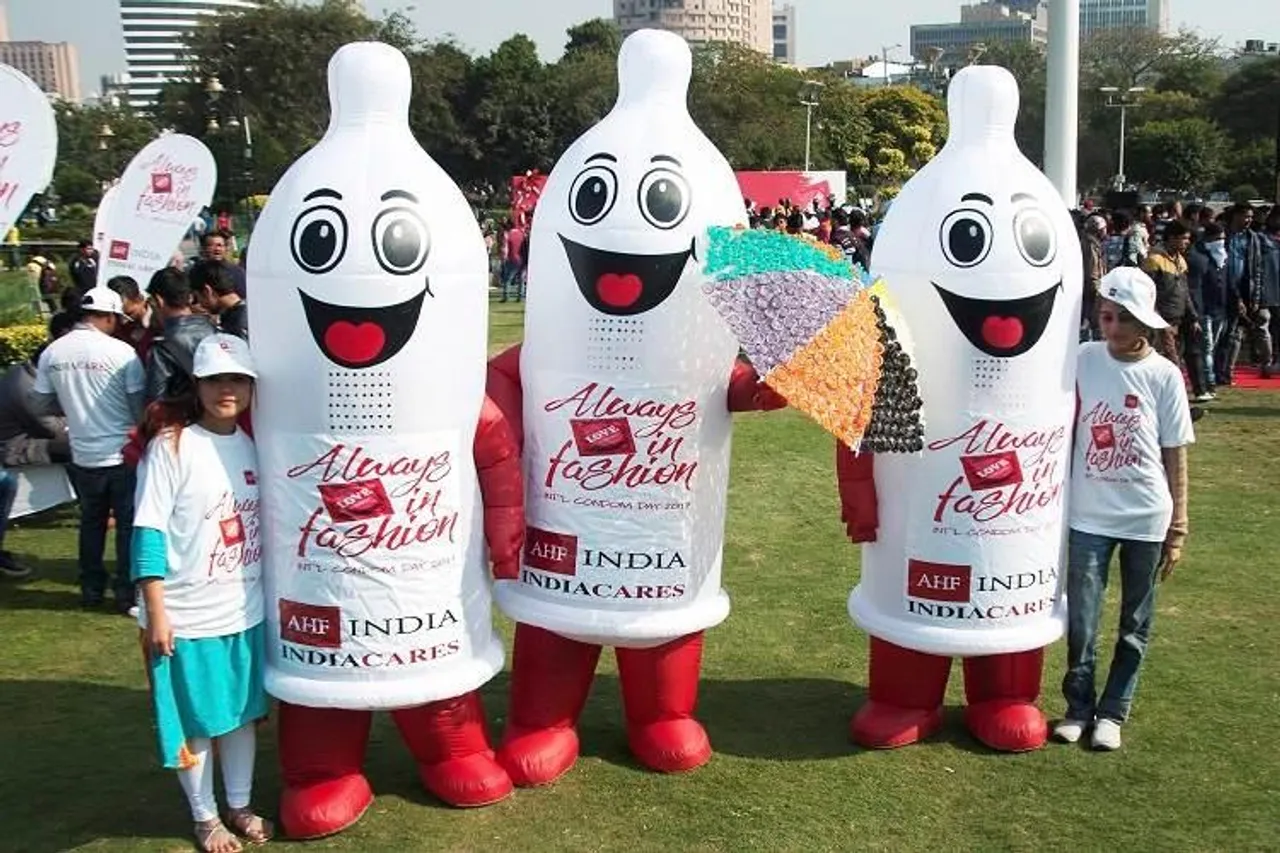 It's time to walk towards a progressive India. For a very long time, we tended to avoid talking openly about sex, but with the launch of a free condom store by a global charity on April 26, the taboo appears to be on its way out. In a bid to spread awareness around HIV and AIDS, people in India now have access to "free condom delivery service".
Soon after Parliament passed the HIV and AIDS (Prevention and Control) Bill on April 11, AIDS Healthcare Foundation (AHF), a global charity, ushered in a free condom store in India -- Love Condoms -- aiming to reduce new cases of HIV/AIDS. India currently has the world's third highest number of new cases – and around 2.1 million people are affected by the disease, according to UNAIDS Gap Report of 2016.
@Govinda_HeroNo1 We're launching #FreeCondomStore to build a healthier #India & fight against #HIV. #SwasthaBharat https://t.co/64QyhhuCIk

— AHF India (@AhfIndiacares) April 27, 2017
"We encourage individuals and organisations to send in a request of minimum one box (144 pieces). Delivery will be made within a week to any major city of India," said Dr V Sam Prasad, AHF's programme director for India, DNA reported.
Also Read: WHO Proposes HIV Self Test Kits,Will India Allow?
Considering condoms are actually the cheapest device to provide substantial protection against HIV infection, this is the first of its kind initiative.
AHF confirmed that if any organisations and individuals want to place orders, all they have to do is pick up the phone or write to them and the supplies will be delivered to their doorstep.
The simple way to put on love. #AlwaysInFashion #AHF #Condom #StaySafe #Health #KeepThePromise @AIDSHealthcare pic.twitter.com/96Id42o58M

— AHF India (@AhfIndiacares) April 25, 2017
"The funding for condoms is bad, it's being cut around the world. We were getting desperate requests and it's then we realised India needs its own condom store," said Terri Ford, chief of global advocacy and policy at AHF, News18 reported.
The store came into existence mainly to cater to sex workers and other vulnerable groups who find it difficult to purchase condoms from shops because of deep-rooted social stigma.  Transgender people are at high risk of HIV transmission. Also, according to activists, the condoms the government distributes for free are often unavailable or of poor quality. "Condoms are the cheapest and the best way to prevent HIV infection, so we were very upset about it (funding cuts)," she told AFP.
Also Read: Sellappan Nirmala: The woman who woke India from its HIV slumber
Seeing the slow motion in action – for example the HIV/AIDS (Prevention and Control) bill was passed after 15 years of its first introduction in the legislature.
"Imagine, one bill was on the table for 15 years," said Ford. "We feel very frustrated. We work with governments all over the world but there's nothing like Indian bureaucracy. Slow bureaucracy is actually killing people. So many people are dying because of lack of timely testing and treatment," Ford said.
READ: Remembering The Lady Who Discovered The First HIV Case In India
"India wants to be a global player in the world economy but if you can't even ensure basic healthcare to your people, you can't become one."
There are 86,000 new infections every year, 68,000 AIDS-related deaths and 2.1 million people living with HIV in India.
But now there's a proper channel.
To place an order, one can call on the toll-free number 1800 102 8102 or reach them via email at freecondomstoreahf@gmail.com.
Also Read: What's gender got to do with talent?
You May Also Like: 10 reasons picking a sport can transform your life
Feature Image Credit: The News Minute
Join Us on https://www.facebook.com/SheThePeoplePage
Follow Us on https://twitter.com/SheThePeopleTV