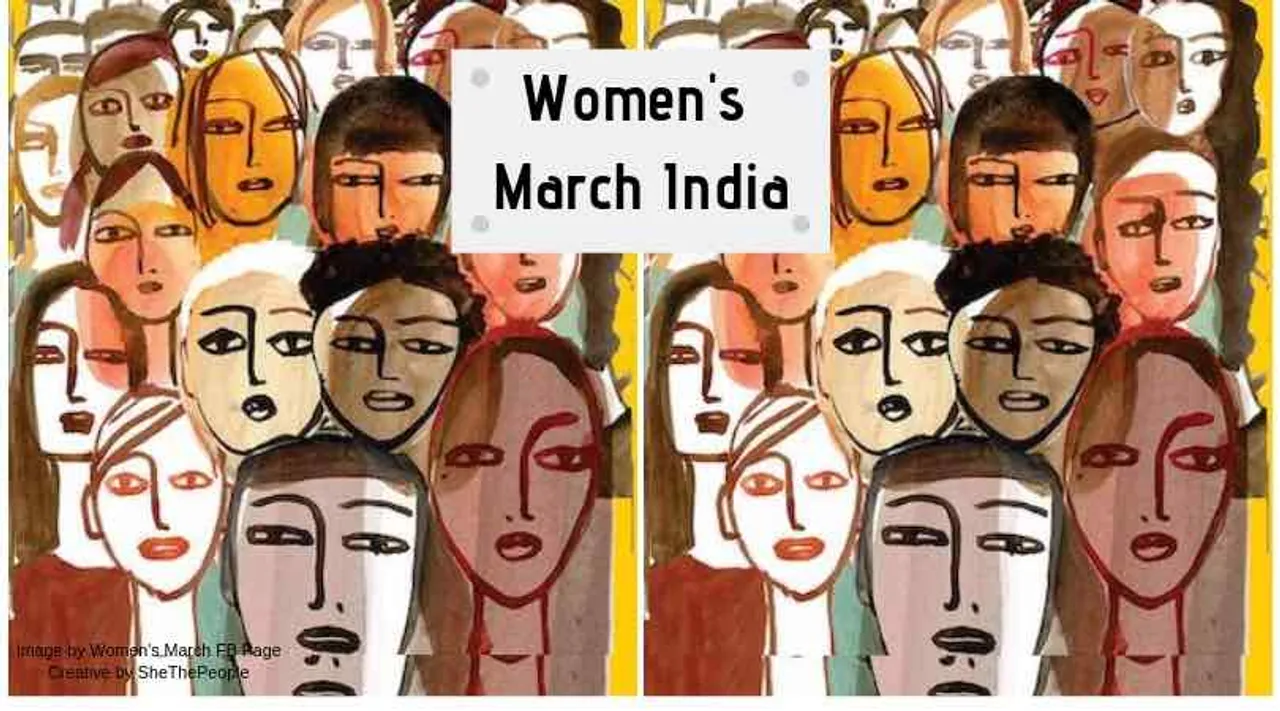 Women are marching across India on April 4th for building a just and equal India and to defeat forces of hatred and violence. Listen to what they are marching for. From constitutional rights to fixing an environment of hatred, here are voices, and sentiments as Indian women march.
Listen to some of the key issues raised in women's march by the LGBT community. #WomenMarch4Change pic.twitter.com/AAPT97A4eT

— SheThePeople (@SheThePeopleTV) April 4, 2019
Anjali Bhardwaj
Co-convenor of National Campaign for Peoples' Right to Information (NCPRI)
Women will be marching to demand their constitutional rights. There has been growing inequality in the country which has impacted women adversely. There has also been rising rape, discrimination which has affected women's ability to exercise their democratic constitutional rights. Democratic institutions like the Central Information Commission, CBI, NHRC, etc. have also been attacked crashing the marginalized women and transgenders.
Kawalpreet Kaur
Student Activist
The core ideology of fascism and Hindutva is about curtailing women's freedom and promoting inequality. We cannot forget the fact that elected representatives have defended people accused of rape and this is been a stain on our democracy.
Ngurang Reena 
Feminist Activist Research Scholar, JNU
Why do we always have to beg? Why do we always have to be 'given?' And why do we always need to cry for our rights? It is because of these and many years of oppression we are on the streets today, yet again 'asking' for what is rightfully ours.
We need more of such marches and movements because we deserve better.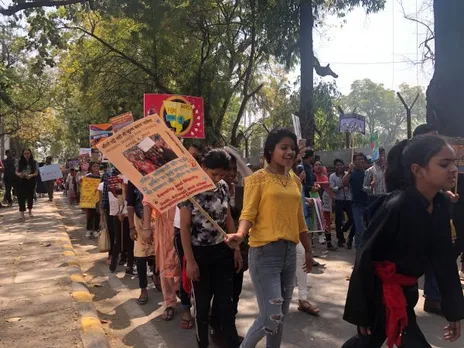 Indian women march, STP Original
Dipta Bhog
Women's Rights and Education Activist
It is a political March - makes the statement that women's rights have not been respected - there is a withdrawal of our space. It's a political statement that we don't believe present Govt. is going to protect or implement rights of women. The larger democratic space is being withdrawn.
Nitu Mehraulia
Woman Attending the March
Until we don't see women in parliament, police and other government we can't see progress in decision-making and policy changes for us. We need newer laws around safety for women as even today women can't walk freely without thinking of male gaze.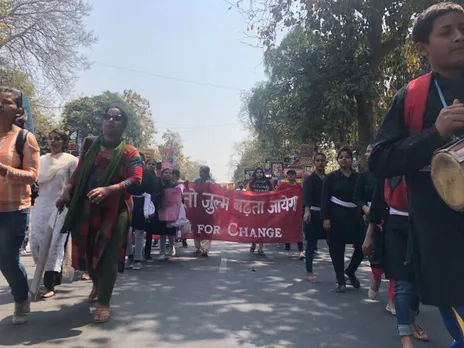 Indian women march
Shabnam Hashmi
Anhad
Women have to suffer for all the issues happening in the country whether it is hate politics, undermining of parliament. Women farmers, youth are the worst affected in times of crisis in agriculture and job market. Intersectional women are suffering even more so this march for change is important.
Picture Credit: STP Original