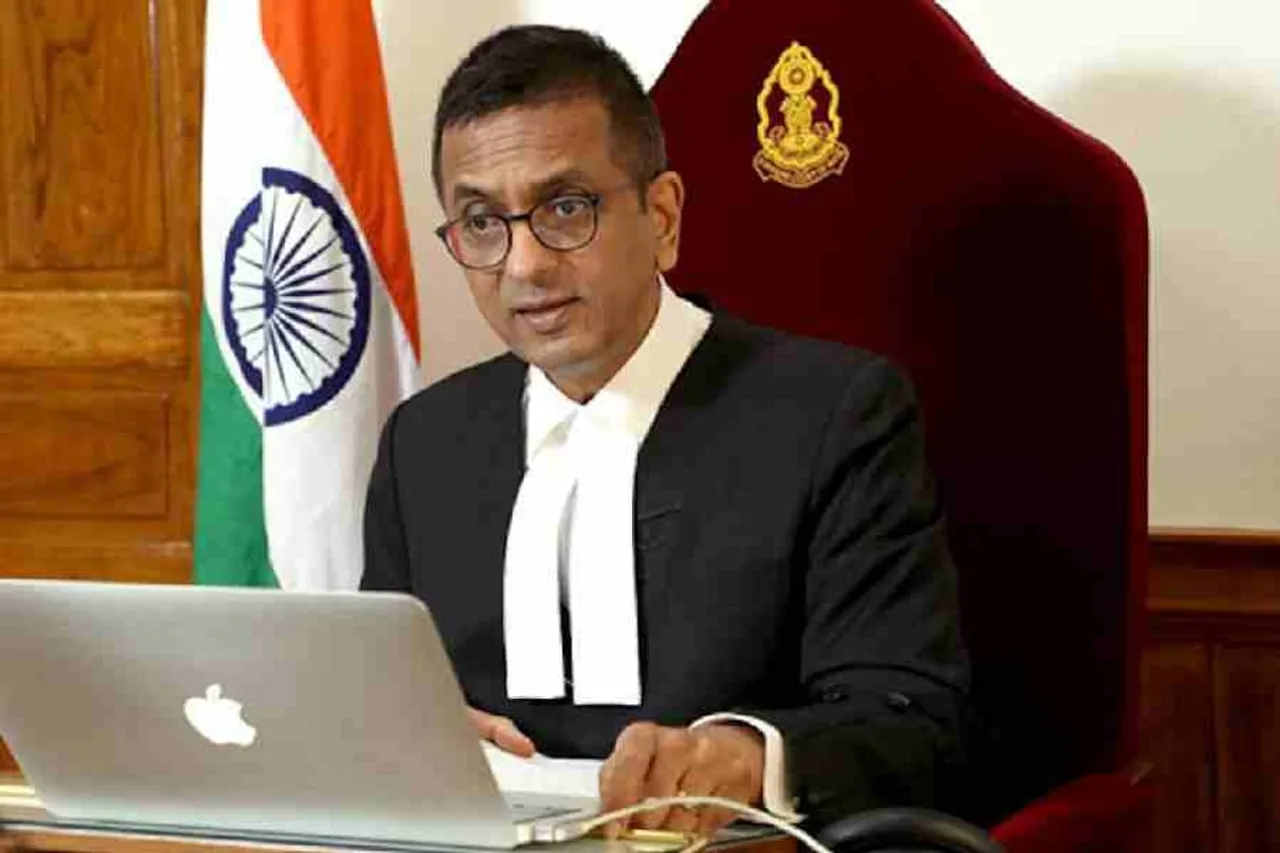 Inaugurating the United Nations Commission on International Trade Law (UNCITRAL) South Asia Conference, 2023, Chief Justice of India (CJI) DY Chandrachud made a compelling statement about the glaring gender imbalance in international arbitration panels. 
He expressed his concern that less than 10 percent of all Indian arbitrators on various international panels are women, referring to this situation as a "diversity paradox."
Gender Diversity in Arbitration Panels
Justice Chandrachud acknowledged the positive step taken by international arbitral institutions in curating regionally diverse panels of arbitrators. 
However, he pointed out that the composition of these panels reveals a significant gender disparity, which contradicts the stated objectives of diversity and inclusion.
"We face what is called a diversity paradox, i.e., a mismatch between our stated objectives and actual appointments. Less than 10 percent of all Indian arbitrators on various international institutional panels are women," he emphasised.
To address this issue, he referenced a report on Gender Diversity, which identified 'unconscious bias' as a contributing factor to the gender mismatch in arbitration. 
The report recommended using gender-neutral pronouns in legislation and rules related to arbitration. 
Justice Chandrachud expressed satisfaction that some arbitration rules have already adopted gender-neutral pronouns in their texts. 
Nevertheless, he stressed the importance of ensuring that women, representing all genders, have a rightful place in all dispute resolution institutions.
South Asian Legal Systems and Digital Economy
The CJI emphasised the need for countries to learn from one another's experiences, both successes and challenges, in areas related to people, businesses, and legal systems. 
He highlighted the significance of this conference, particularly for South Asian countries, which share common cultural and social traits that influence business practices and legal systems. 
In the era of digital interconnectivity, he underscored the necessity for legal frameworks to evolve in tandem with the expanding digital economy.
Justice Chandrachud also mentioned the Memorandum of Understanding (MoU) signed between India and Singapore, which focuses on advancing cooperation in judicial education and research. 
He noted that UNCITRAL has played a vital role in simplifying and standardising laws and rules, ultimately making justice delivery more accessible.
The CJI praised legislative efforts in India aimed at ensuring clarity and the judicial emphasis on party autonomy, which has significantly reduced uncertainty among contracting parties. 
He emphasised the importance of alternative dispute resolution (ADR) mechanisms in achieving efficient and fair dispute resolution. 
India has consistently promoted arbitration as the preferred mode of dispute resolution, and Indian courts have actively encouraged the use of ADR mechanisms over the years.
Chief Justice DY Chandrachud's address at the UNCITRAL South Asia Conference 2023 brought attention to the pressing issue of gender diversity in international arbitration panels. His call for action to address the "diversity paradox" serves as a powerful reminder of the need for greater inclusivity in the field of arbitration.
---
Suggested Reading: Marriage Requires Equal Distribution Of Household Burden: Bombay HC
---