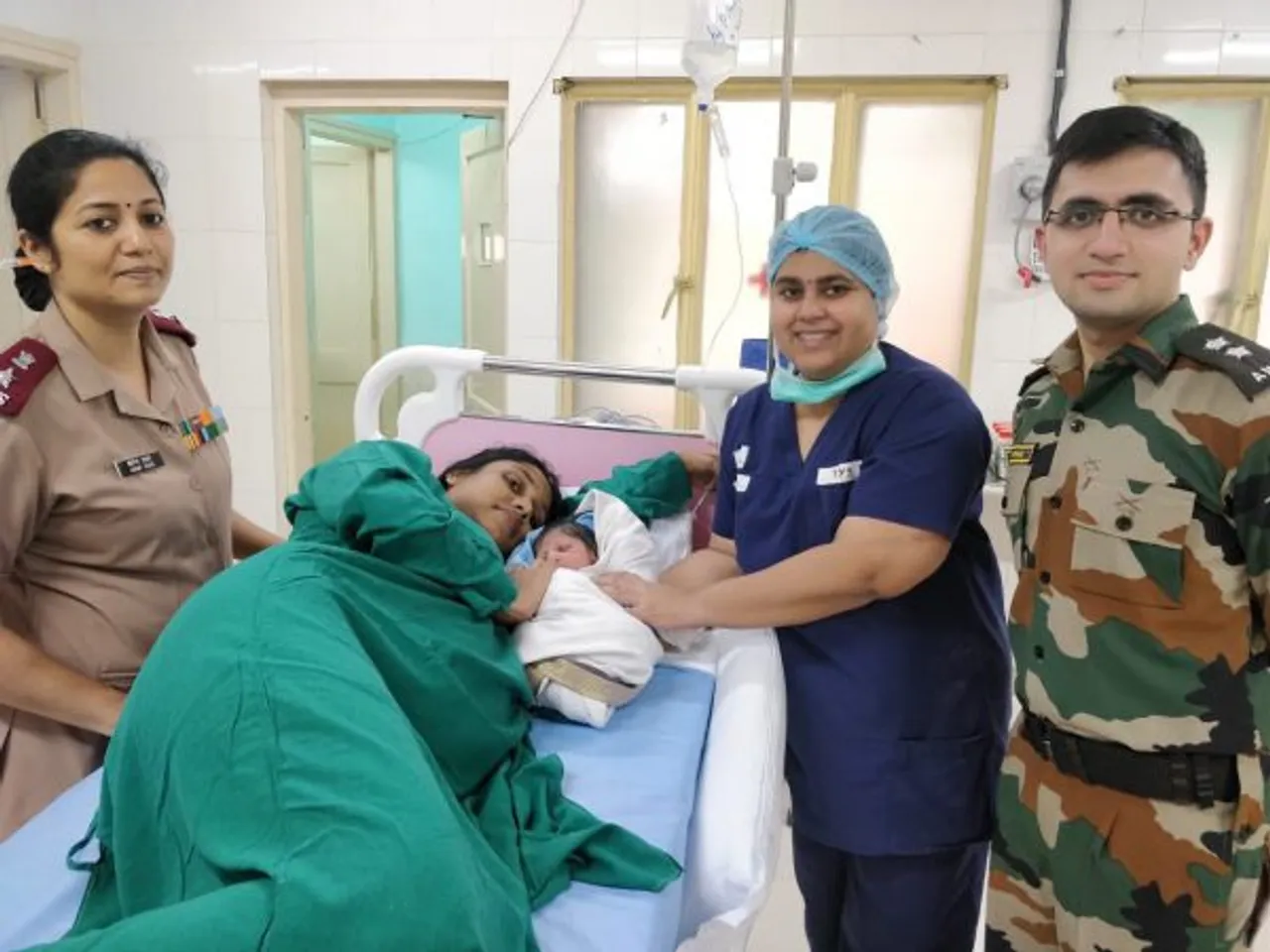 Amidst the floods in Kerala wreaking havoc and claiming more and more lives every day, the Indian Navy carried out one of its most daredevil rescue operations yesterday. A pregnant lady who was about to give birth was rescued by the Indian Navy officers. The woman was airlifted to Sanjivani Hospital where she got proper medical attention and delivered her child safely.
On video, Navy rescue of Kerala pregnant woman whose water broke

Read here: https://t.co/YYXEhlimZz pic.twitter.com/WXKnAaW6EJ

— NDTV (@ndtv) August 17, 2018
The Rescue
This time, the officers managed to airlift the lady whose water bag started leaking. The successful rescue operation was confirmed on the official Twitter handle of the Indian Navy.
You have seen how a Navy chopper evacuated a heavily pregnant lady in Aluva. She delivered a baby boy 40 minutes after the rescue. Now listen to the pilot Commander Vijay Verma talk about the operation with @shreyadhoundial on #Epicentre. @indiannavy | #SOSKerala pic.twitter.com/JVAPTtcAaP

— News18 (@CNNnews18) August 17, 2018
These videos of rescue operations, which have now gone viral, highlight the difficulties and complexities of the task present in front of the rescue team.  It also shows how the men in uniform managed the feat with a lot of courage. Later on, the picture of the mother and child were also shared by the Navy's Twitter handle.
The young lady and her new born son both are doing fine. God Bless them pic.twitter.com/ysrh1DVUx6

— SpokespersonNavy (@indiannavy) August 17, 2018
Here they are! Mother & baby doing fine :) Family sends thanks to the @IndianNavy crew. pic.twitter.com/QXsR6A7fK2

— Shiv Aroor (@ShivAroor) August 17, 2018
Kudos to Indian Navy!
The Indian Navy is involved in the ongoing rescue operations in Flood-hit Kerala from day one. Previously in Aluva, a Navy officer managed to rescue a boy. Several other steps like providing drinking water, eatables and other items of necessity are being taken care of by our Armed Forces, who are working round the clock to deliver help.
More than three hundred people have lost their lives during this monsoon season and over two lakhs have witnessed submergence of their houses. "Kerala is facing its worst flood in 100 years. 80 dams opened, 324 lives lost and 223139 people are in about 1500+ relief camps," said an official from the Chief Minister's office in Kerala.
Army, Navy, Air Force and NDRF personnel have begun evacuating people stranded in the worst flood-affected areas of Ernakulam, Pathanamthitta and Thrissur districts.
Also Read: Navy's All-Women Crew Starts 3rd Leg Of Sailing Tour From New Zealand
Dolly Bhardwaj is an intern with SheThePeople.Tv