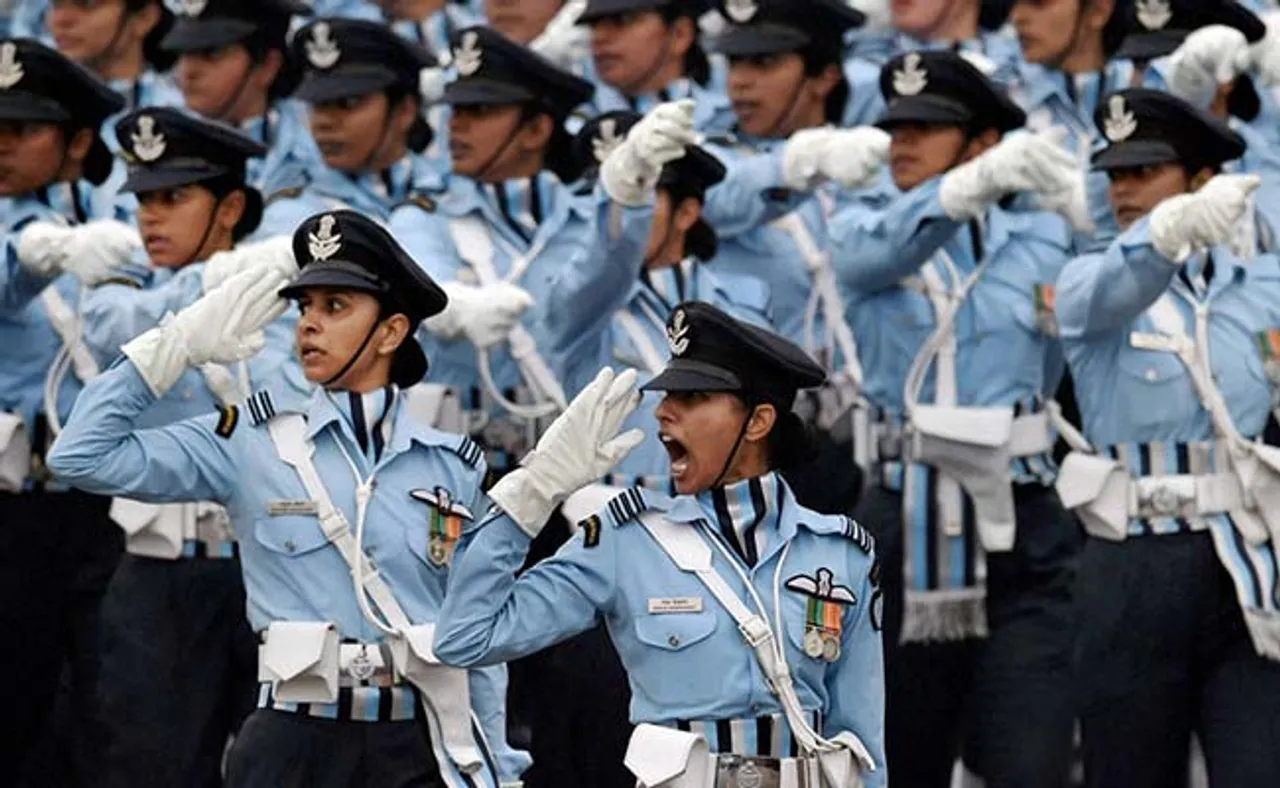 After the Indian Navy decided to open its doors for the special forces unit to women officers, the Indian Air Force (IAF) quickly followed in its footsteps. The Indian Air Force special forces unit will now allow women to volunteer.
The IAF decided to allow women to join its special forces unit, the Garud commando force to promote gender equality within its ranks.
An official who wishes to remain unnamed revealed that the decision to allow women to join the special forces wing was taken last year. The official added that the development has only come to light now.
The Navy also opened the doors for women officers to join the special forces unit, allowing them to serve as marine commandos (Marcos) if selected.
---
Suggested Reading: Quick Reads: Indian Navy Special Forces Wing To Allow Women To Join And More
---
Indian Air Force Special Forces Unit
The air force and navy will allow women to volunteer for the special forces unit and there will be no dilution in the selection or training standards.
Soldiers are not directly assigned to special force units and have to volunteer for it.
The IAF raised the Garud commando force in 2004, and in 2015 the IAF decided to induct women into the fighter stream. The option of volunteering to join the Navy's special forces unit will be open to women officers and sailors who are currently undergoing training and will join the Navy as Agniveer next year.
Meanwhile, the air force will induct women in the personnel below officer rank cadre under the Agnipath model from next year onwards through a recruitment process which has already begun.
The move comes three decades after the military commissioned its first batch of women in the short-service stream. Now, the armed forces are attempting to promote gender equality within its ranks.
The courts passed landmark judgements over the years that overturned rules that restricted women from being granted permanent commissions, therefore pensions, and also made them eligible for National Defense Academy (NDA).
Last month, 34 women officers of the Indian Army had approached the Supreme Court and claimed that female officers weren't being considered for promotions. They added that students they had taught were being promoted above them.
In response, the Supreme Court directed the Army to halt giving placements to male officers who were promoted in October until the issue was resolved.
The bench remarked, "We feel like you have not been fair to these women officers. We will have to pass peremptory orders… you must get your house in order".