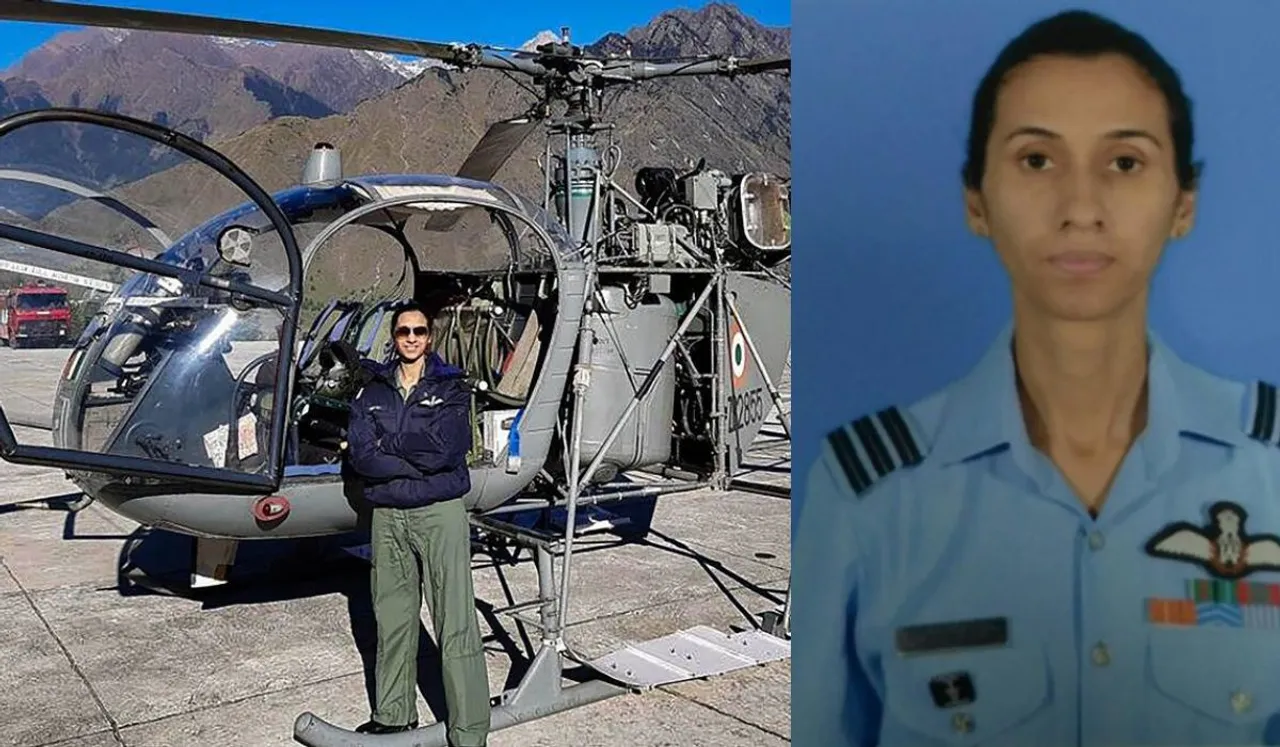 The Indian Air Force (IAF) announced on Tuesday that Group Captain Shaliza Dhami has been selected to take command of a frontline combat unit in the western sector. Group Captain Dhami will be the first woman to command a missile squadron in the western sector of the IAF, facing Pakistan.
She is currently assigned to a frontline command headquarters' operations department. Group Captain Dhami was commissioned as a helicopter pilot in 2003. She has over 2,800 hours of flying experience and has flown the Chetak and Cheetah helicopters. She is a qualified flying instructor.
Who Is Shaliza Dhami?
She was also the first IAF woman officer to serve as flight commander of a Chetak unit at the Hindon air base. Previously, she had been commended twice by the Air Officer Commanding. As a helicopter pilot, she has flown numerous search and rescue missions and has also undertaken food relief operations.
Group captain Dhami hails from Ludhiana, and her parents were in government service. At a very young age, Dhami decided to join the IAF. She was also an NCC cadet.
She completed her schooling at the government school on the Punjab Agricultural University (PAU) campus and graduated with a bachelor of technology degree in electronics and communication from the Khalsa College for Women in Ludhiana.
Dhami's spouse, Vineet Joshi, is also a helicopter pilot with the Indian Air Force.
Women fighter pilots have been inducted into the Indian Air Force since 2016. The first batch had three women fighter pilots who are currently flying the MiG-21, Su-30MKI, and Rafale.
The Indian Army selected 108 women officers for the rank of colonel, making them eligible for command roles. Now women officers have started taking command of various army units and services.
The Indian Army and Navy have also started inducting women officers into command roles on the front lines, which was earlier prohibited for women. The Indian Army's Colonel Geeta Rana of the Corps of Electronics and Mechanical Engineers became the first woman officer to take command of an independent field workshop in the Eastern Ladakh sector with China.
---
Suggested Reading: About 50 Women Army Personnel To Head Command Units In Operational Areas