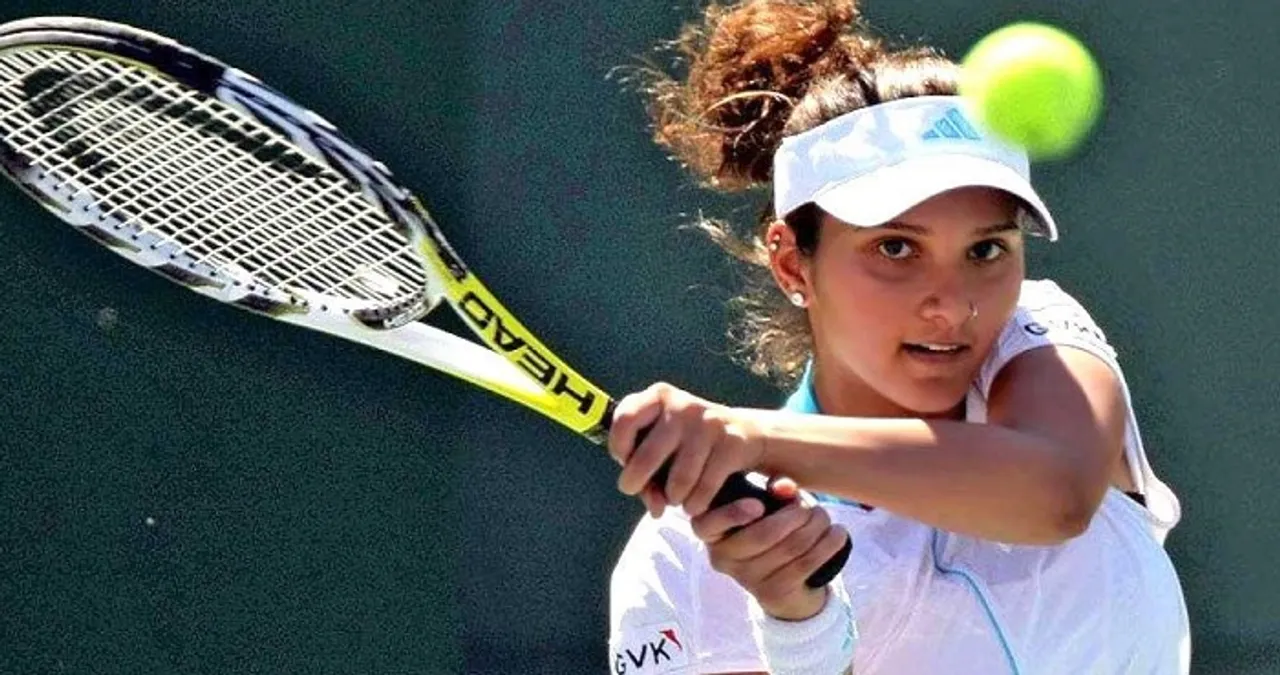 The highly anticipated India vs Pakistan ICC World Cup 2019 match on June 16 is more crucial than the final. While fans in both the countries have been showcasing supports in various ways, some advertisements went too far. Indian tennis star Sania Mirza has recently slammed one such ad as 'cringeworthy', advocating for peace and that there is no need to further making the Indo-Pak cricket match more difficult.
What happened was that the Pakistani broadcaster for the World Cup had recently made an ad, mocking Indian Air Force Wing Commander Abhinandan Varthaman for the much anticipated Indo-Pak clash.
Internet star and fan favourite Abhinandan was captured by the Pakistani forces during the air strikes that took place after the Pulwama terror attack. The Pakistan Army captured him after the Balakot air strike. During his rescue mission, a video featuring Abhinandan being questioned by the Pakistani officials was shared on social media during his capture, and now a similar video made by the broadcaster to make it into a promotional message for the Indo-Pak match. In the 33-second video an Abhinandan lookalike was asked some cricket related questions, and that did not bode well with the Indian tennis star.
The ad commercial started receiving criticism and now Mirza, who is married to Pakistani cricketer Shoaib Malik, has tweeted slamming such advertisements too.
"Cringeworthy ads on both sides of the border seriously guys, you don't need to 'hype up' or market the match anymore specially with rubbish! it has ENOUGH attention already! It's only cricket for God sake, and if you think it's anymore than that then get a grip or get a life !!", she tweeted.
Earlier this year following the suicide attack in Pulwama, the tennis star took to Twitter to write a heartfelt note for the martyred.
"This post is for those people who think that as celebrities we need to 'condemn' an attack, tweet and Instagram and be all over social media to prove that we are patriotic and care about our country.. why?? Cause we are celebs and some of you are frustrated individuals who have no where else to target your anger towards and grab every opportunity to spread more hate??" Mirza wrote in her Twitter post.
We stand united 🕯 #PulwamaAttack pic.twitter.com/Cmeij5X1On

— Sania Mirza (@MirzaSania) February 17, 2019
The six-time Grand Slam champion has earlier been subjected to severe trolling and even forced to quit social media accounts. However, this time, reminding fans that she is fed up of the "cringeworthy" advertisements, which are hyping the World Cup, encounter between India and Pakistan to be played in Manchester on Sunday.
READ: Coming Soon: Tennis Ace Sania Mirza's Life On Celluloid
The match between the arch-rivals falls on the same day as Father's Day. India   has always done excellent against Pakistan in World Cups. Both the teams have met six times before in the prestigious quadrennial event and on all occasions, the Indians have won all the time.
Feature Image Credit: sportsrediscovered.com