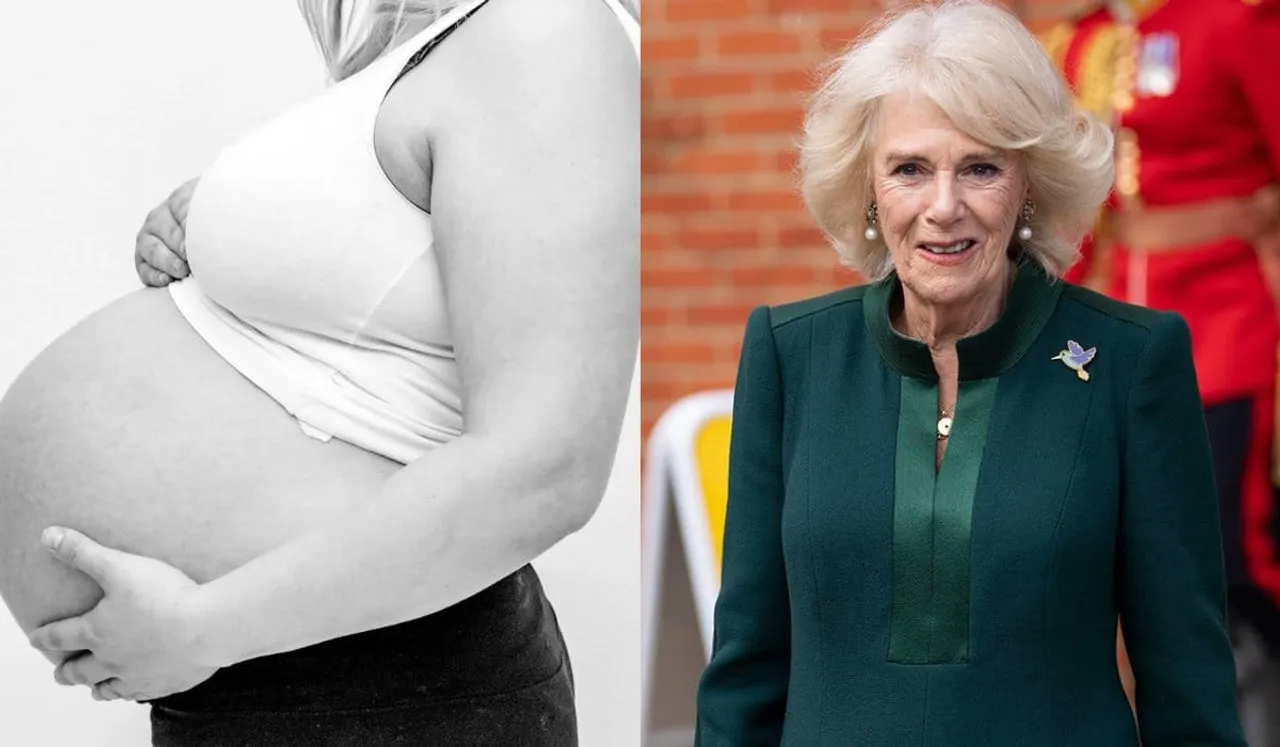 It's easy to miss some important news in the hectic daily schedule, so we have compiled a list of recent women-centric news you may have missed.
In the latest news, India's Maternal Mortality Ratio (MMR) continues to decline and dropped to 97. Queen Consort Camilla spoke about the threat of domestic abuse and violence against women.
Here are some quick reads that will keep you up to date.
Quick Reads
Queen Consort Camilla Speaks About Domestic Abuse And Violence
Camilla, the Queen Consort spoke at a Buckingham Palace event which highlighted the threat of domestic abuse and violence against women. She warned of a "global pandemic of violence against women".
The Queen Consort said, "Worldwide, more than 2,000 women will be killed by a partner or a member of their own family". She added that one in three women would face domestic violence across their lifetime.
India's Maternal Mortality Ratio Declines
According to the data released by the Office of the Registrar General under the Ministry of Home Affairs, India's Maternal Mortality Ratio for the year 2018-20 dropped to 97.
Many women in reproductive age span died due to complications during and following pregnancy and childbirth or abortion.
The MMR in India has declined over the years. In 2014-16, the MMR was 130 and dropped to 103 in 2017-19. The MMR further decline to 93 in 2018-20.
---
Suggested Reading: Overall Maternal Mortality Ratio Dips, Maternal Deaths Rise In Punjab, Chhattisgarh, Bengal
---
Raveena Tandon Tiger Video Probe
Actor Raveena Tandon recently took to social media and shared a video in which she can be seen in close proximity to a tiger. She had visited Satpura Tiger Reserve in Madhya Pradesh and posted the video, which quickly went viral on social media.
The Tiger Reserve Management has ordered an enquiry. According to the authorities, if a person gets too close to the tiger, it gets distracted and accidents can take place.
Laxmi Singh Becomes First Woman Police Commissioner Of UP
Inspector-General of Police, Lucknow range, Laxmi Singh became the first woman Police Commissioner of Uttar Pradesh and was given charge of Noida.
The 48-year-old Singh will replace Alok Singh, who has been posted to the Director General of Police headquarters in Lucknow.
Iranian Actors And Directors Stage Silent Protest
Actor and director Soheila Golestani uploaded a video of her and her coworkers standing together without headscarves in reflection of the protests against the regime.
The group of Iranian actors and directors shot a silent video of themselves to express their support for the protesters. In the video, Golestani appears without a headscarf and is joined by her fellow coworkers.
First-Ever Kamla Bhasin Award
India's Vidya Rajput and Nepal's Natisara Rai received the first-ever Kamla Bhasin (South Asia) Award for Driving the World Toward Gender Equality.
The award is named after the renowned feminist Kamla Bhasin, who played an important role in the women's movement in India and other South Asian countries.