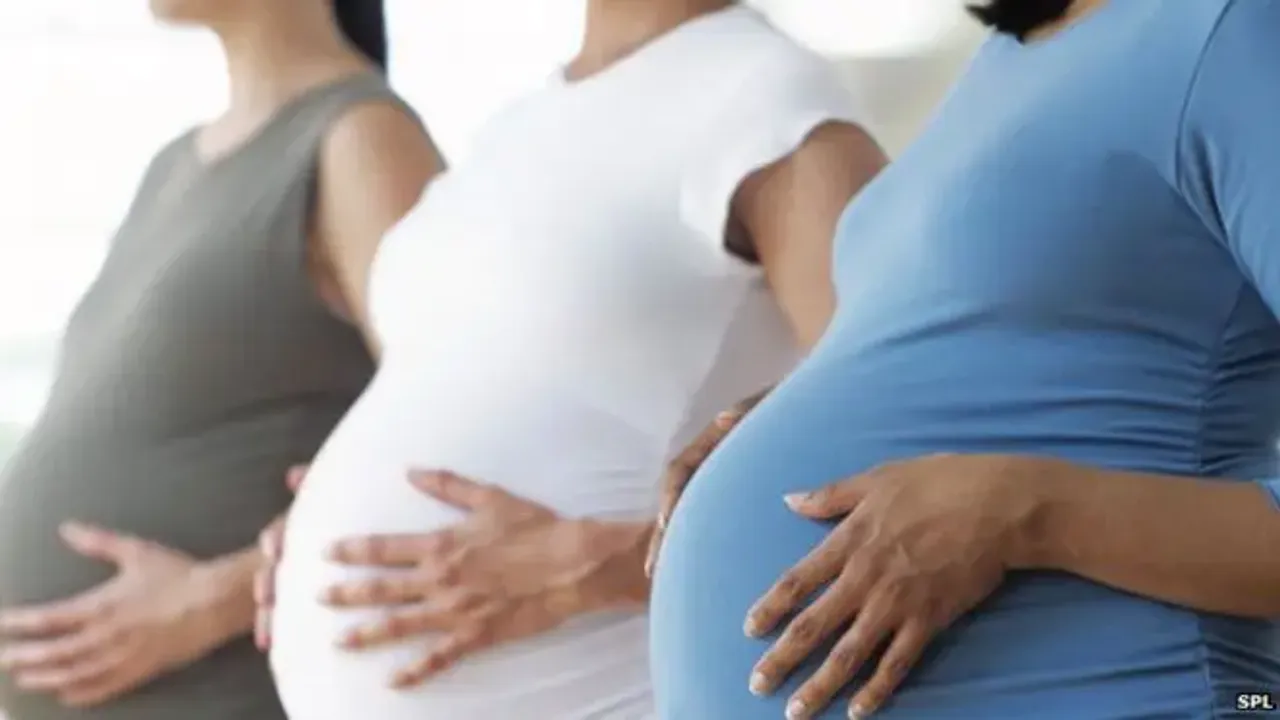 Maternal deaths are on the rise in Chhattisgarh, Bengal and Punjab, according to a new survey even though India sees an overall decline. Maternal Mortality Ratio (MMR) is measured as the number of maternal deaths per lakh live births. Maternal deaths happen due to severe bleeding or infections following childbirth, according to UNICEF. High blood pressure during pregnancy and unsafe abortions are also possible clauses.
Chhattisgarh saw an exponential increase in (MMR) from 141 in the 2015-17 survey to 159 in the current one. Uttarakhand also saw an increase from 89 to 99, Punjab from 122 to 129, and West Bengal from 94 to 98.
Overall Decline for India
The Maternal mortality ratio in India had fallen to 113 in 2016-18 from 122 in 2015-17. It has fallen by 7.4% according to the latest Sample Registration System (SRS) estimates by RGI (Registrar General Of India). However, it is still nearly double the target 3.1 of the United Nations Sustainable Development Goals. It varies amongst the Indian states from a high of 229 per lakh in Assam to a low of 42 in Kerala.
The global target is to decrease the MMR to fewer than 70 maternal deaths per 100,000 live births by 2030. India has already missed the 2017 National Health Policy's target of reducing the MMR to 100.
States Showing Worrying Trend
The bulletin also contains an estimate of the lifetime risk of women. The lifetime risk is the probability that at least one woman of reproductive age (15-49) will die due to childbirth. It assumes that the chance of death is uniformly distributed across the entire reproductive span. The Empowered Action Group (EAG) states consist of Bihar, Jharkhand, Madhya Pradesh, Chhattisgarh, Odisha, Rajasthan, Uttar Pradesh and Uttarakhand. At 0.5%, the lifetime risk of women is highest in the EAG group and least in the southern states at 0.1%
Also Read: No Maternity Benefits For Woman Giving Birth After Twins: Madras HC
Maharashtra and Tamil Nadu have been continuously reducing their MMR. However, Kerala's MMR went up slightly from 42 in the last survey to 43, the lowest in the nation.
States Succeeding At Improving MMR
States like Maharashtra, which have a low MMR, are utilising first referral units (FRUs) for normal deliveries and also C-sections. FRUs are health facilities that provide essential medical services in rural areas.
Public health initiatives under the National Health Mission such as LaQshya, Poshan Abhiyaan and Pradhan Mantri Surakshit Matritva Abhiyan have also contributed towards decline in MMR.
UNICEF lists infections following childbirth, complications during delivery and unsafe abortions as causes of high maternal mortality. Adequate access to healthcare and skilled care during childbirth could prevent maternal deaths.
Institutional births also can decrease maternal mortality. Institutional births have doubled in the past decade from 38.7% to 78.9% in 2015-16 according to National Family Health Survey, signalling a positive change.
Last year, the Health Ministry had attributed the overall decline in MMR to the launch of the National Health Mission (NHM). In the same year, the WHO also applauded India's efforts for reducing the MMR.
Also Read: Safe And Humane Birthing: Why India Needs Trained Midwives Again
Ria Chakraborty is an intern with SheThePeople.TV