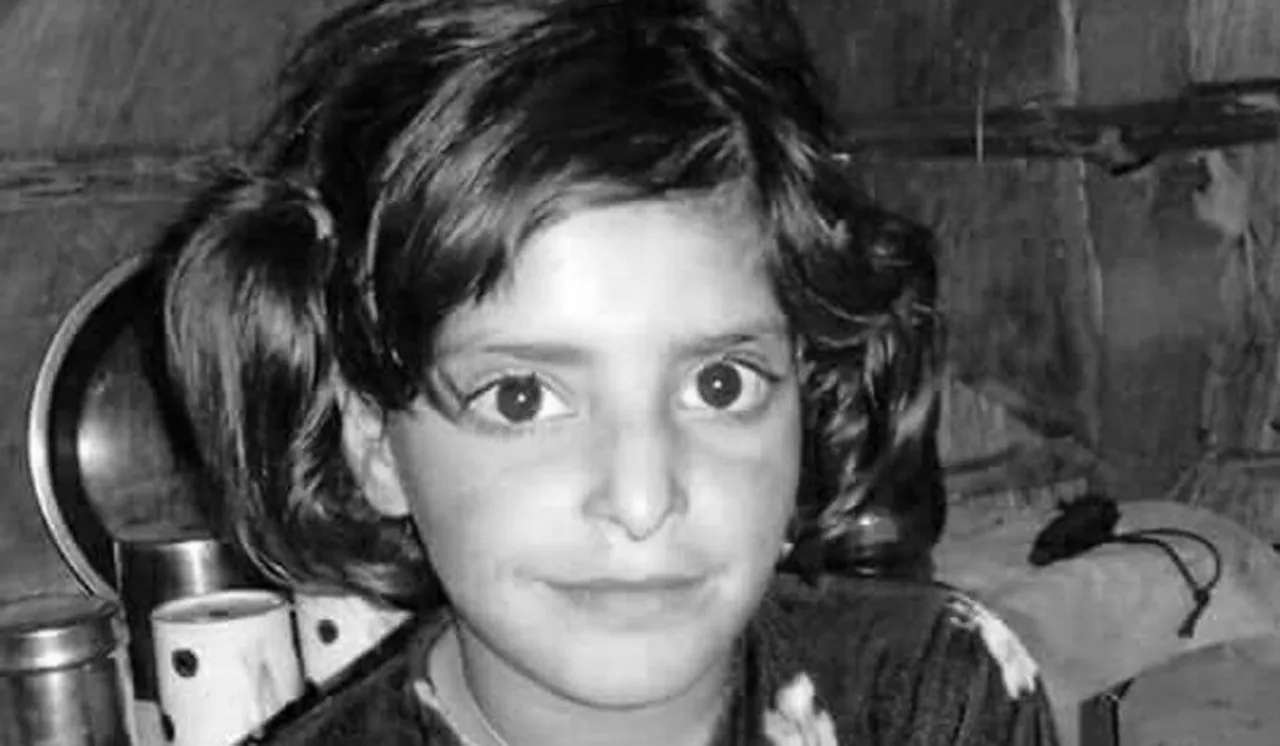 Thousands of people thronged India Gate in New Delhi to protest against the growing incidents of crime against women. A candlelight vigil was held on Thursday midnight (April 13) to urge the authorities to take action against the perpetrators of two heinous gangrapes of minors - one in Unnao (UP) and the other in Kathua (J&K). The march was led by Rahul Gandhi, his sister Priyanka and her husband Robert Vadra.
People in masses participated in the candle march led by @INCIndia for #JusticeForAasifa at #IndiaGate at midnight. #IndiaMarchForJustice pic.twitter.com/q4aQXagqA4

— Udbhav Bhatt (@udbhavbhatt1) April 12, 2018
A large number of people joined the late night vigil. Due to this, all arterial roads leading to India Gate were blocked for vehicles.
Scenes from #IndiaGate, mix of Congress workers, students, some citizens, lots of police. pic.twitter.com/yTMceh5FTO

— Niha Masih (@NihaMasih) April 12, 2018
Also: Asifa another Nirbhaya: We need collective disobedience against rape in India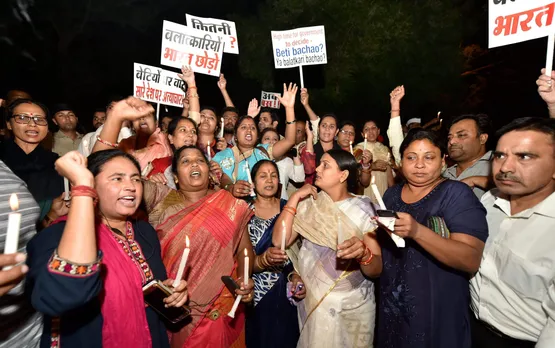 Pic credit: Indian Express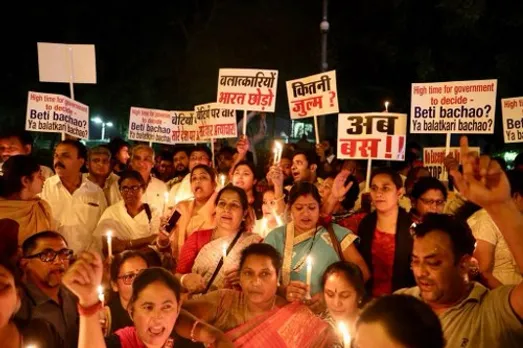 The English Post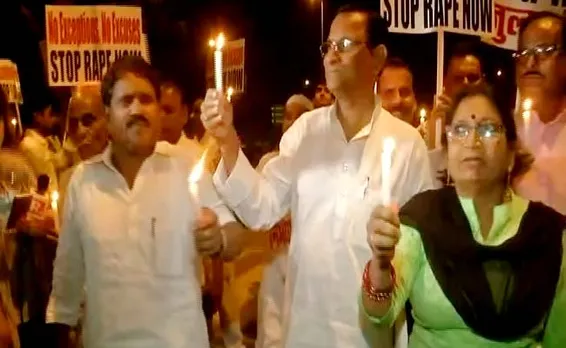 Ndtv.com
News Nation
Hindustan
The protests reminded of a similar agitation that took place in the capital in December 2012 after a trainee physiotherapist was raped on a moving bus.
Also: The Politics of Rape in India – Asifa, Unnao, Who next?
Bone-chilling cases
8-year-old Asifa was repeatedly raped inside the prayer hall of a temple in Kathua after being sedated with drugs. The accused include two policemen, one politician and his nephew and other connected parties.
Another rape case in Unnao of a teenage girl made headlines after her father was beaten to death in custody for seeking the UP Chief Minister's help.
Maneka Gandhi offered to change POCSO
India's Union minister for Women and Child welfare, Maneka Gandhi, has demanded death penalty for the rapists of Asifa. She has offered to change the POSCO Act to bring death penalty for the Kathua rapists. Her Ministry will change the POSCO Act, 'will add death penalty for rapists of minors'.
Maneka Gandhi said she was 'deeply disturbed' by the murder and rape of the 8-year-old in Kathua near Jammu. "I have been deeply, deeply disturbed by the rape case in Kathua and all the recent rape cases that have happened on children. I and the ministry intend to bring an amendment to the POCSO Act asking for the death penalty for rape on children below 12 years."
Read Also: Asifa is going to haunt me forever! How do the beasts do this?