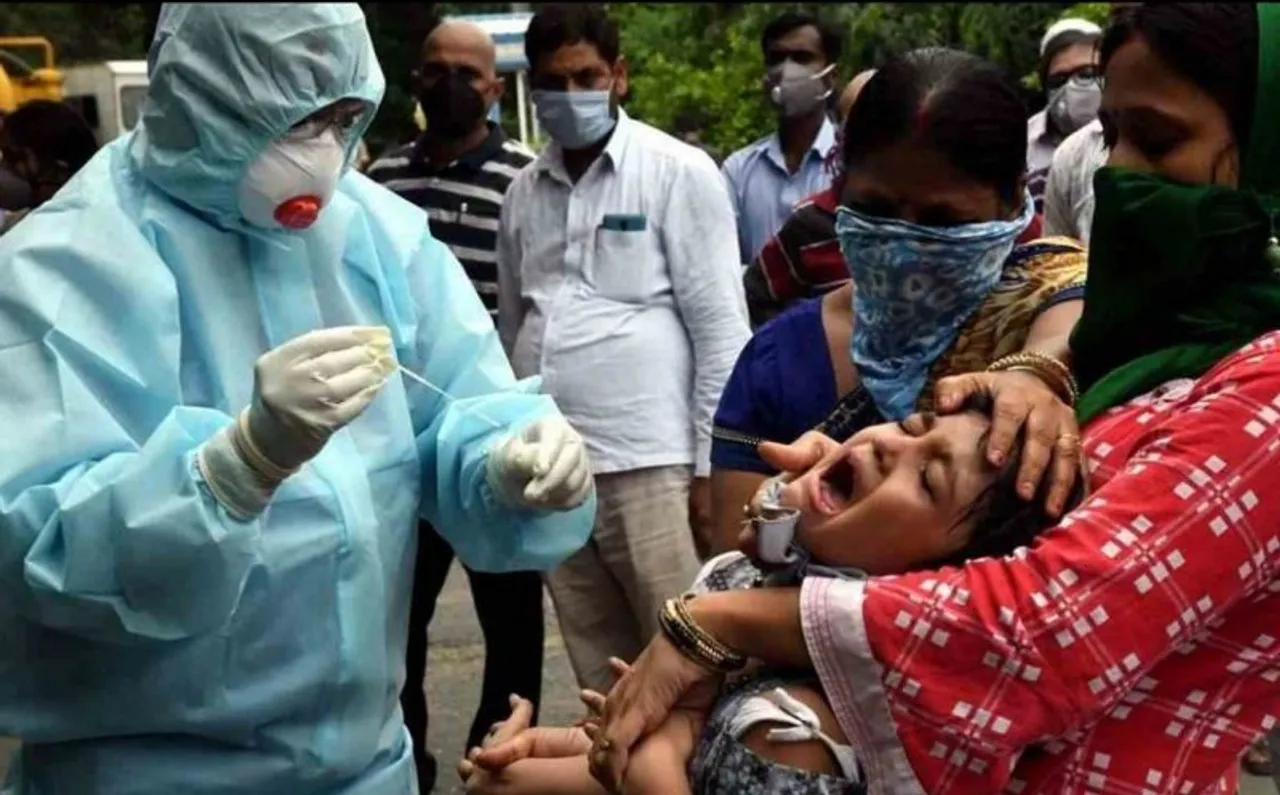 India has crossed the mark of 1 crore cases of COVID-19 while the country still waits for a vaccine for the deadly virus. While it took 325 days for India to reach 1 crore cases, the US remains the first country to pass the mark.
In total, over 7.5 crore people have been affected worldwide by the infection. A report claims that India recorded 25,153 new cases in the past 24 hours on Saturday, Dec 18, to push the count to 1 crore cases.
Among the total cases, 3,08,751 are active cases of COVID-19 while 95,50,712 have recovered from the infection since the first time it was reported from Kerala on 30 January 2020.
Also Read: COVID-19: UK Clears Pfizer-BioNTech Vaccine, People Will Get The Shot From Next Week
According to the Union Ministry of Health and Family Welfare, the death toll has climbed to 1,45,136, due to the virus while the death tally in the US is almost double at 3,13,588. The Health Ministry tweeted this morning, A "steep rise" has been observed in recoveries - from 50,000 in May to over 95 lakh in December, "Central government's calibrated strategies through a 'Whole of Government' approach have sharply focussed on high Recovery Rate and low Fatality Rate on a sustained basis," the Health Ministry said in one of the tweets.
Earlier this week, 22,065 new cases were reported in a day, making it the lowest 24-hour figure in the last five months. "Recoveries are more than 30 times the active cases" (currently only 3.14% of total cases). Moreover, The government declared India's recovery rate of 95 percent as "one of the highest recovery rates globally".
Also Read: COVID-19 Turns Harsher, Families Marry Off Daughters To Ease Finances :Report
Earlier, the government said that Covid vaccines will be available to individuals in the country. They also assured that the vaccine introduced in India is going to be as effective as the vaccine developed in any other country. The government is expected to launch a vaccine for COVID-19 soon, the Health Ministry said.
Finance Minister Nirmala Sitharaman said that India is capable of producing COVID-19 vaccines for the people of its country. She also said that the country is willing to export vaccines to anyone who needs their help.
While three vaccine makers - Pfizer, Bharat Biotech, and Serum Institute of India have sought emergency approval from the drug controller, other vaccines developed by Hyderabad-based Bharat Biotech and Pune-based Serum Institute of India are undergoing clinical trials in India.