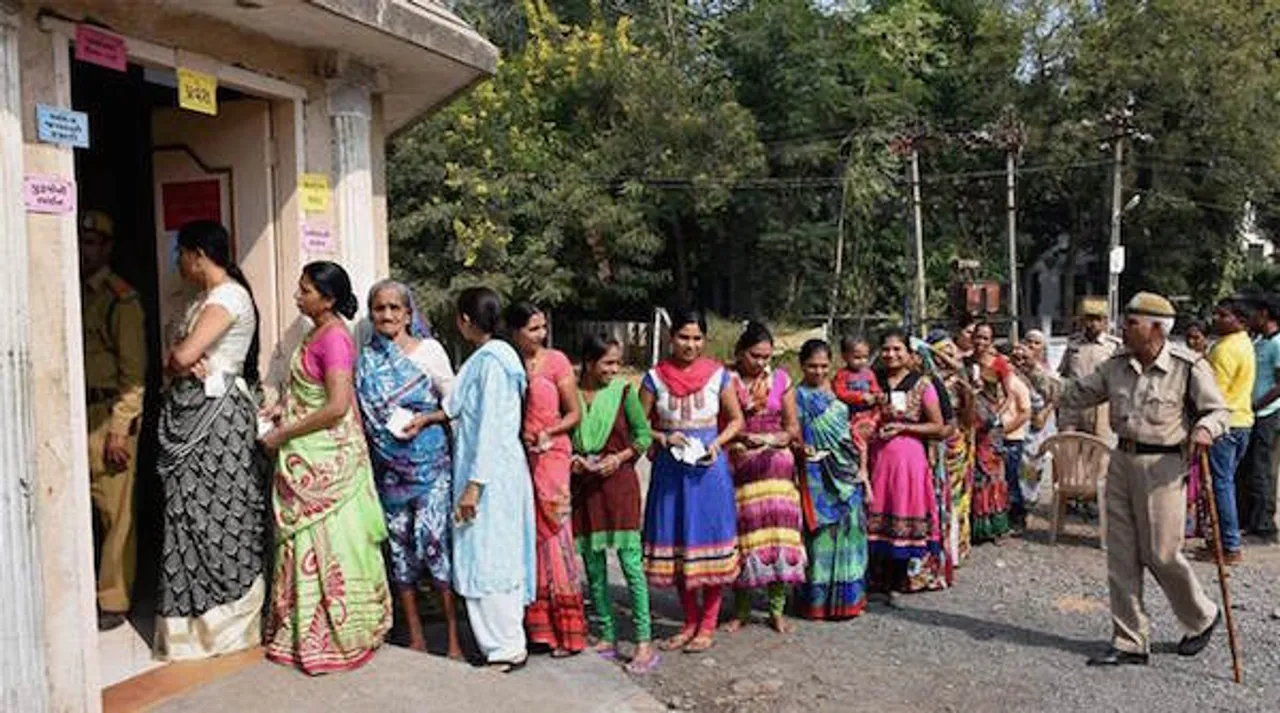 Gujarat, which will go to polls either at the end of this year or early next year, has few first-time women voters. In the 18-19 age bracket, women voters only form 37 per cent of the 4.48 lakh first-time voters.
According to the records by Election Commission, compared to 2.81 lakh male voters, only 1.66 lakh females were added in this (18-19 year old) category.
Compared to 2.81 lakh male voters, only 1.66 lakh females were added in this (18-19 year old) category as per the final roll 2017
The gap between the number of new voters in this age category is something to worry about when compared to other age groups where more women were enrolled.
In Gujarat, since September 2016, a total of 11.34 lakh persons were added to the electoral rolls, of which a majority 5.85 lakh were women, while 5.50 lakh were men

For every 911 women voters that existed for 1,000 males in the draft roll of September 2016, the number of females rose to 913 in January 2017
In the youngest age group, that is 18-19 year olds, the gap in female and male voters is recorded to be the widest in Banaskantha, North Gujarat. Out of the 22,077 new voters, only 6,748 are women.
While these gaps have been noticed by the administration, they are looking at ways to address this issue. BB Swain, Chief Electoral Officer (CEO), Gujarat told Indian Express, "These gaps, including the one on gender, will be addressed when we plan to undertake the SVEEP (Systematic Voters' Education and Electoral Participation) campaign around April this year."
The tribal districts are responsible for the highest women enrolments
Another district that stands low is Botad at 31 per cent women enrolment and 32 per cent for Kheda district. This low participation is seen across various tiers of cities, be it urban or rural. Urban cities like Surat, Rajkot and Vadodara and even Ahmedabad experienced low participation by females. This calls for a deeper study to understand why there is such a big gender gap when it comes to being an active participant in choosing a government for their state. Campaigns by the government should also entail educating women about their rights and choices, so they can take an informed decision.
Feature Image Courtesy: Indian Express