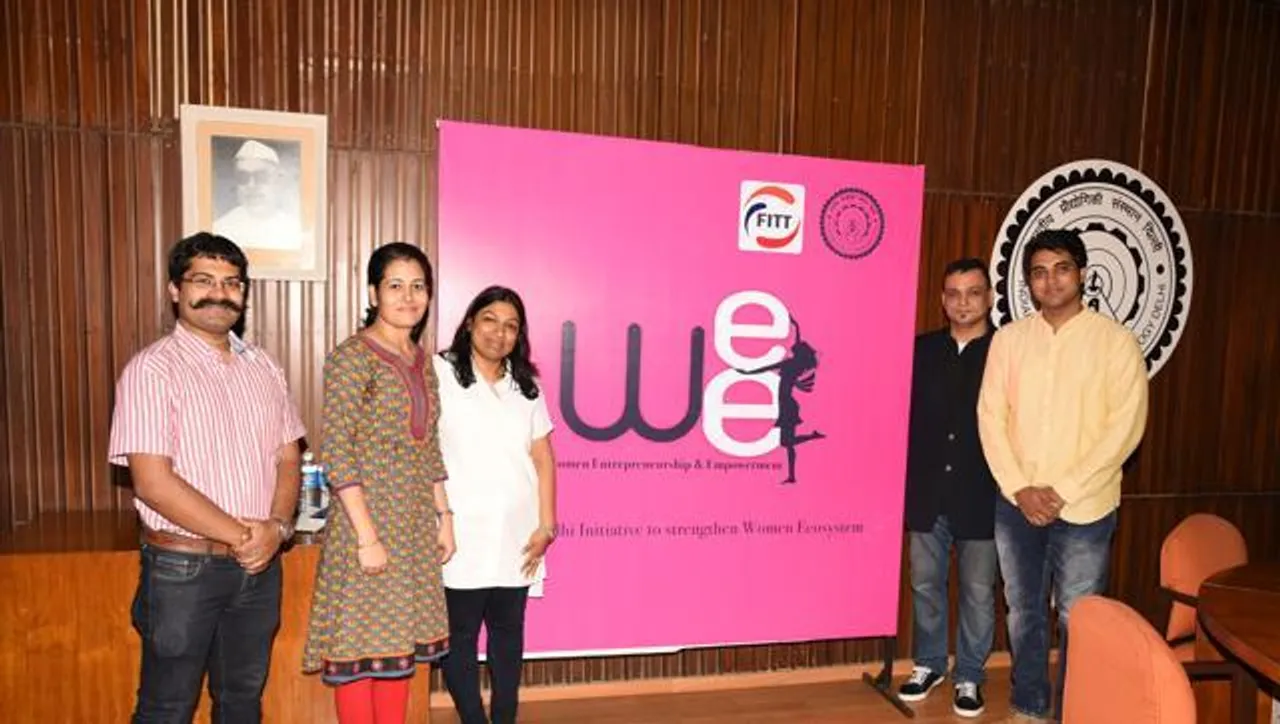 The Indian Institute of Technology, Delhi, will launch its Women Entrepreneurship and Empowerment Premium Mentorship programme from October 1, in which 30 selected women entrepreneurs will get the chance to resolve their dilemmas and turn their ideas into businesses. The programme will be free of cost.
The mentorship programme has been put together by the Women Entrepreneurship and Empowerment Foundation that was founded by Sarandeep Singh and Aparna Saroagi.
Saraogi, an IIT Delhi alumnus, met Dr V Ramgopal Rao, director of IIT Delhi, to discuss a collaboration to raise the number of women entrepreneurs in the country. When Rao approved the idea, it was decided to run the programme under the name of IIT, with infrastructure and professors provided by IIT Delhi.
Also read: Two Indian women entrepreneurs to be part of Israel's largest Start-Up Event
Mentorship programmes are a necessity for women who don't feel empowered enough to turn entrepreneur, Sarandeep Singh told SheThePeople.TV.
"Quite a few surveys and research studies in India and abroad suggest that companies with women on their boards show higher productivity by 14-16% than companies solely run by men," he said. "That means that women are more sincere, application-based and more mature than men."
Singh added: "Aparna had been judging a competition at IIT where there were great women innovators, but they didn't know how to start up. After thorough research, we found that in the startup ecosystem, men happen to be more aggressive and assertive than women. And men get better funding. There is no dearth of examples where women founders have faced more problems than men while raising funds. We thought there must be a way to help these women and it was from there that the idea of a mentorship programme arose."
At this time, registrations are open to all aspiring women entrepreneurs. After an entrance test on September 24, a longlist will be created. Every woman on this list must pitch her ideas for a business. Finally, 30 women will be selected for the programme.
Also read: India's first women entrepreneurs' industrial park to open near Hyderabad
"We have called up a team of mentors for this three-month long programme," said Singh, the director of the programme. "It will have classes every 15 days and there will also be walk-arounds during which these 30 candidates will be taken to meet startup owners to understand their day-to-day challenges. Finally, WEE has tied up with the government of the Netherlands to organise a game jam session for these women at IIT on November 5 and 6."
Men have also shown interest in this programme, but Singh said that for their companies to participate, they must have at least one woman co-founder in their team with enough responsibility to be eligible for the programme.
To help with the issue of funds, Singh said that the Department of Science and Technology has agreed to fund five of the topmost start-ups with at least Rs 5,00,000 as a grant. However, this is yet to be finalised.
But enough corporations and venture capitalists are willing to support the initiative, added Singh. On January 4, when the finalists will be announced, a panel of venture capitalists will be present to choose the startups they would want to invest in.
"The idea is to see how much employment these women can generate under government schemes like Make In India, Skill India, Digital India and Startup India. Our programme is the first of its kind in India to support women entrepreneurs. It will empower women to become company founders," said Singh.
In its second phase, WEE will go to rural India.
"I fail to understand why we have had only two successful ventures from tier two cities – Lijjat papad and Amul," said Singh.
While it may take a year or so for phase two to materialise, it will come under the government's Unnat Bharat Scheme, incidentally also run by IIT Delhi. The Unnat Bharat Scheme is an initiative that connects the IITs to the rural areas of the country.
Feature image credit: HIndustan Times