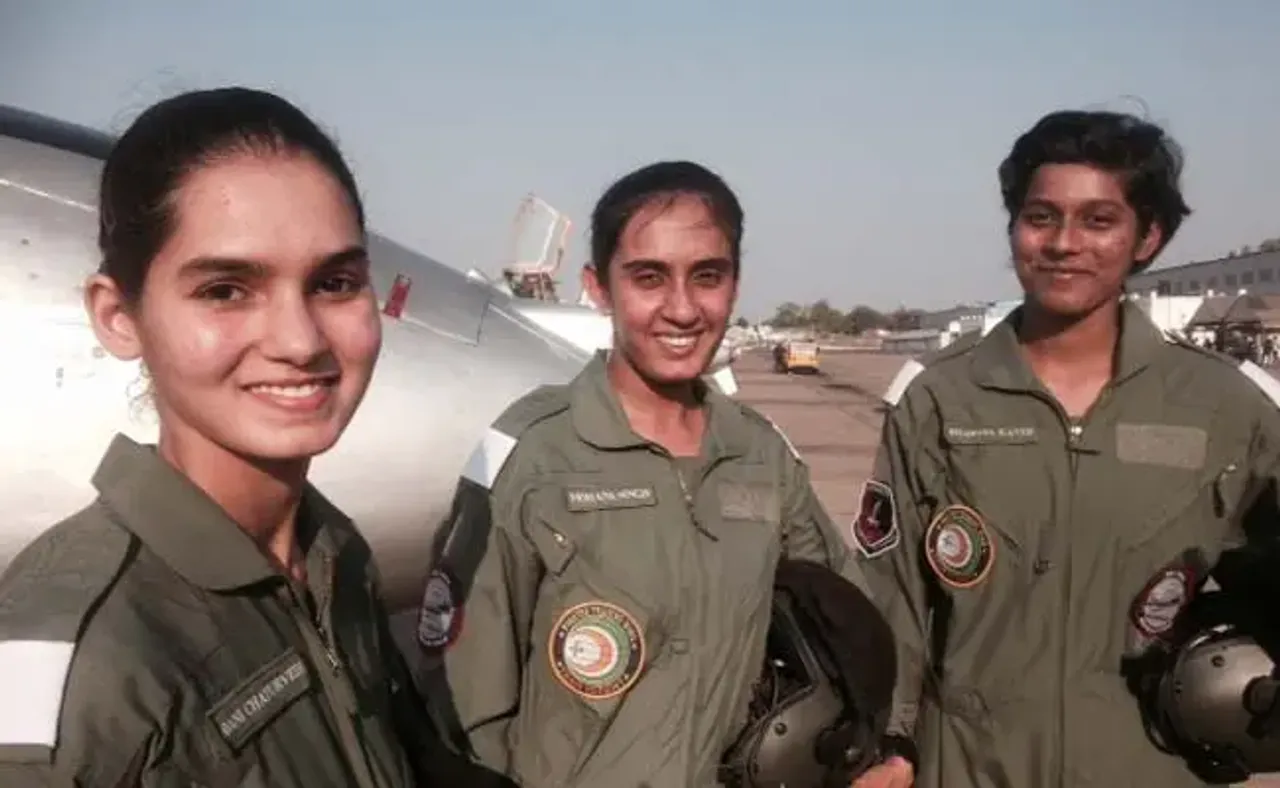 India's first set of women fighter pilots were commissioned in June this year at the prestigious Airforce Academy, Dundigal in Hyderabad, and everyone viewed this as a major step forward towards women taking active part in combat in the IAF. However, if reports are to be believed, not a single lady cadet has volunteered to join the fighter aircraft stream from this batch. They picked aircraft and helicopters to fly instead, it was revealed, reported by Financial Express.
Daily Mail has quoted as source as saying, "They've chosen options other than flying fighter planes. One has opted for the transport fleet and three have sought to join the helicopter fleet. This is strange. It is an individual's decision. Flying a fighter plane is a call for cadets to take up - provided they qualify. This shows the IAF has kept its doors open should we get good candidates."
Also read: Special Feature: Women in Indian Armed Forces
Flying Officers Avani Chaturvedi, Mohana Singh and Bhawana Kanth are the ones who were commissioned and will graduate soon. They will be then be heading off to their respective destinations, depending on the streams they chose whether flying, technical or ground duties.This batch was the first of its kind, because of which expectations were high. An insider explained to Daily Mail, "This batch of women pilots have opted this way. The next batch may opt differently. If and when, not volunteering on the part of women officers in the fighter stream becomes a feature seen over many batches- do we really need to think why."
Also read: Conquering the high seas: Navy's first all-women crew reaches Mauritius
Incidentally, the whole process of inducting women in combat roles in the IAF is currently on an "experimental basis for five years". The IAF has shown the way by taking this step towards gender equality. It is up to the women cadets now to seize the opportunity.
Feature Image Credit: indiatoday
Join Us on https://www.facebook.com/SheThePeoplePage
Follow Us on https://twitter.com/SheThePeopleTV