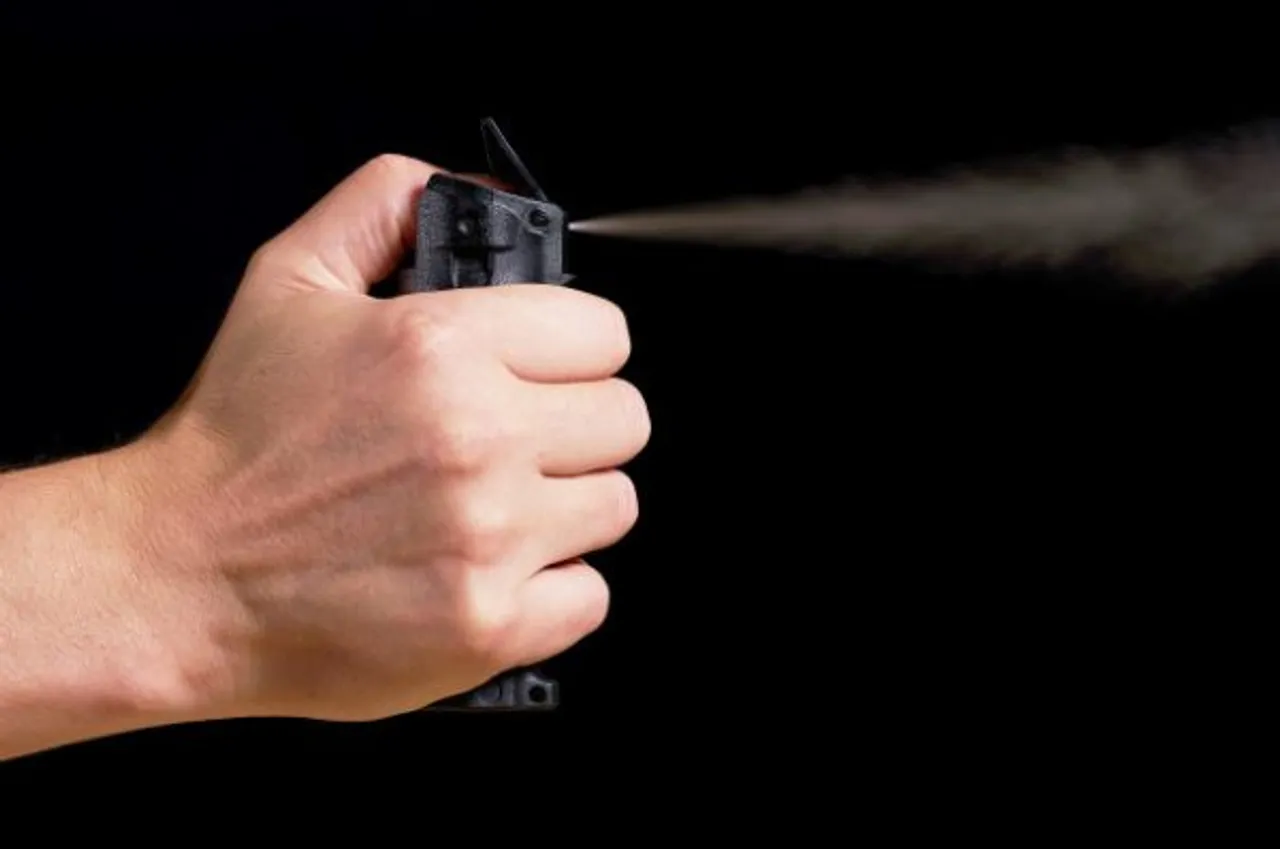 Women Tahsildars in Hyderbad will carry pepper spray to the office so that they are capable of countering attacks, officials announced on Tuesday. About a week ago, MRO Vijaya Reddy was burnt alive on the outskirts of Hyderabad by a man who walked into her office with a can of petrol. This incident has alarmed the authorities and they have asked women officers to be more careful and guarded against such attacks.
V. Lachi, the president of the deputy collector's association told TOI, "While the attack on Vijaya was unexpected, at least women tahsildars can now be on guard and take precautions. We have advised them to be more vigilant and carry pepper sprays."
Key Takeaways:
Vijaya Reddy was burnt alive by a man in her office on November 4. 
Since the attack, many revenue officials have not been attending their duty.
Velair tahsildar M Rajani was also threatened by a sarpanch who visited her for a land issue.  
Besides the pepper spray measure, no visitor is allowed to meet the tahsildar with a bag. All visitors undergo a security scan before meeting the tahsildar.
CCTV surveillance at the office to keep a check on the regular visitors and their purpose.   
Attack affected regular work of other tahsildars:
When, on November 4, Vijaya Reddy was burnt alive at her office in Abdullapurmet by one of her visitors, the question of safety of women tahsildars at work became prominent. Many revenue officials have not been attending their duties since the attack. In fact, recently,  Velair tahsildar M Rajani of Warangal rural district was threatened by a sarpanch on a land issue. She told TOI, "Visitors tend to get aggressive if their work gets held up due to various factors." A lot of visitors come to the office between 12 pm and 3 pm. It is a necessity to at least provide police protection at the office at that time, she added.
About a week ago, MRO Vijaya Reddy was burnt alive on the outskirts of Hyderabad by a man who walked into her office with a can of petrol.
Ramulu of Tahsildars' Association told TOI that it is the responsibility of the revenue officials to work and address the people's grievances. Rather than stopping the work, it is important to remove the impediment and ensure a safe and normal course of work for the tahsildars.
Also Read: Need for Women Safety is increasing Day by Day, be it Offline or Online
Other measures to be taken for the safety of women tahsildars:
Following the attack, Tahsildars' Association is undertaking various precautions to ensure the safety and continuity of work among 400 women tahsildars in the state. Apart from the necessary possession of a pepper spray, S. Ramulu has said that the visitors of a tahsildar's office will not be allowed inside carrying a bag.
Ramulu further added, "People will now be screened and sent to officials only with petitions in their hands." These measures of stringent security are specifically to keep the tahsildar officials separated and safe from the public as much as possible. Visitors on Tuesday underwent strict security scans and metal detectors at the district collectorates before meeting the tahsildars.
Besides, tahsildars are planning to install CCTV cameras in some places to keep a track of both the new visitors and those who repeatedly come to the office. A tahsildar explained how CCTV surveillance of the offices will be helpful, saying, "If the CCTV is monitored, the person visiting the office regularly will be asked what his issue was and he or she can be counselled on what course of action can be taken."
Picture Credit: mypost.com
Rudrani Kumari is an intern with SheThePeople.TV.
Also Read: Reasons Why Women Should Say No To Thankless Office Tasks