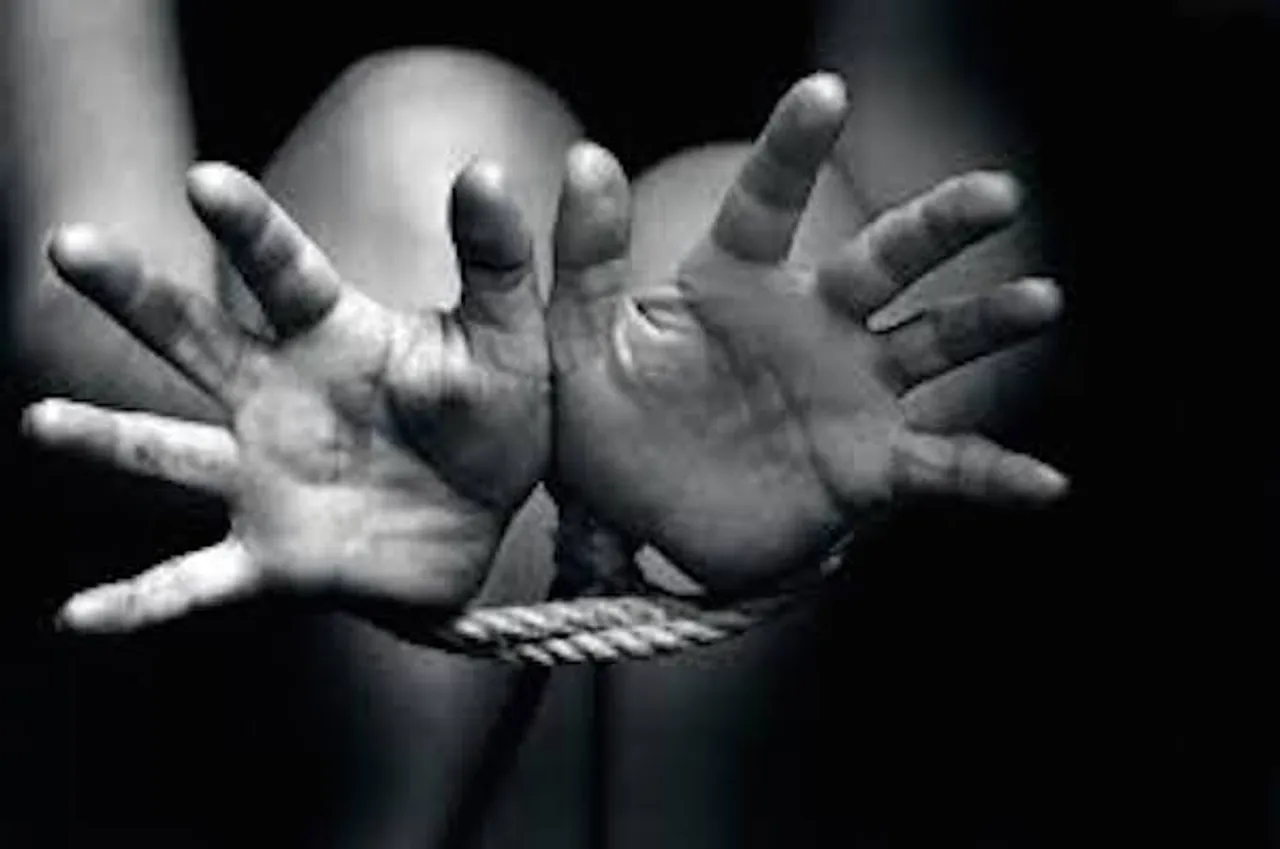 A 36-year-old woman from Hyderabad has allegedly been trafficked to Saudi Arabia on the pretext of a job as a nanny with an attractive salary. However, things did not turn out as planned and she was reportedly tortured by her 'kafil'.
The woman, Macha Manjula sent a message for help to her husband, explaining the physical abuse she was going through and how she was locked in the bathroom with no food or water. Worried about her safety, her husband and kids have appealed the Telangana Government for help.
Macha hails from Kushaiguda and is the wife of Macha Ravi, a borewell mechanic. They have two children- Srujana, 16 and Sravan 13, the Deccan Chronicle noted. Before being taken to Saudi Arabia, she was employed in tailoring at home.
After hearing about the job of a nanny and taking it up due to the salary offered, she sold her gold to get air tickets and a year-long visa. She departed for Saudi in June 2016.
Asianet Newsable reported that 'according to her husband Ravi, all hell broke loose the moment she joined. Basing his allegations on a message his wife managed to get to him, Ravi stated that Manjula was being kept without food or sleep, locked in a bathroom and had been branded with a hot iron.'
The torture, reportedly worsened after she demanded to go back post the expiration of her visa. However, her kafil refused to let her go and threatened her with a theft report if she insisted on going back. She was deprived of her basic amenities. Her phone was snatched away and she could not contact her family. She borrowed another worker's phone but that too was discovered. Majula, now has no means of communication and her family is left in the dark.
"We don't know how to contact  her. If she does not return home, suicide will be the only option left for me and my kids. I appeal to the Telangana Government to help my wife to come back home safely." Ravi told the Deccan Chronicle.
Following such adversaries, Macha Ravi has appealed to the foreign ministry. According to Hindustan Times, "I request Sushma Swaraj and central government to rescue my wife and bring her back to India, from Saudi," Ravi said.
Also Read: Gangrape Survivor Suffers 4th Acid Attack
Jagriti is an intern with SheThePeople.TV