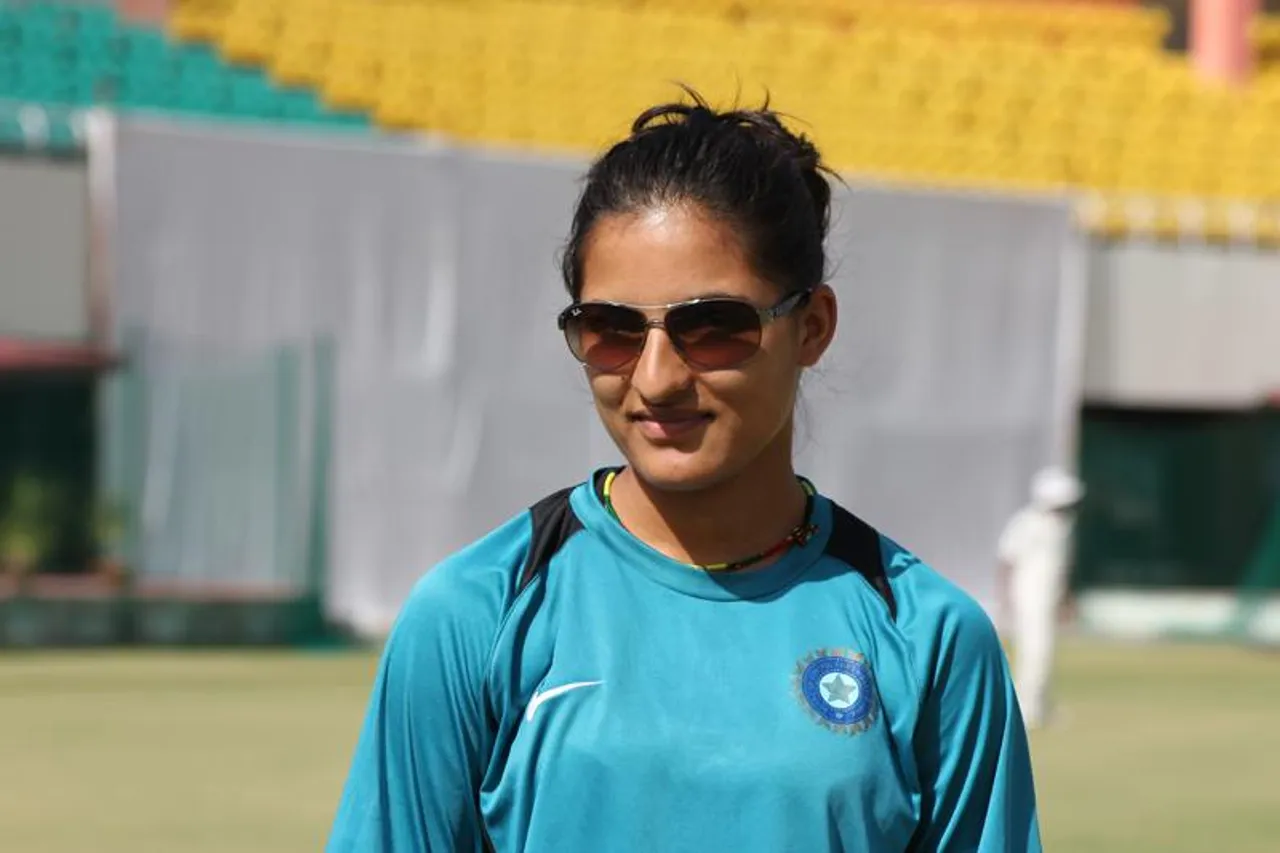 Wicketkeeper and batswoman of the Indian women's cricket team, Sushma Verma, now has a pavilion named after her in the newly opened cricket stadium in her home district of Shimla. The cricket stadium -- opened by the Himachal Pradesh Cricket Association -- recently made this announcement.
The association said it was an honour to name the pavilion of Gumma stadium -- the fifth in the state -- after Verma, reported The Tribune. "The naming of a pavilion after our player would go a long way in promoting, encouraging and inspiring young cricketers," said HPCA director RP Singh.
25-year-old Verma is the first cricketer from Himachal Pradesh to represent India in international cricket. She trained at the residential academy of HPCA and made her first appearance in the Indian cricket team in the 2014 England tour.
ALSO READ: Jhulan Goswami Is Now Highest ODI Wicket-Taker In Women's Cricket
It's a great motivation for the girls of the Himachal Women's Cricket Academy and other players to work harder and perform their level best to achieve such heights.
Himachal Women's Cricket Academy players are overjoyed with the announcement. "It's really a big thing for any player when a stand or pavilion is named after him/her just like Sachin Tendulkar. We juniors have always been inspired by Sushma 'didi'. She has been our support system," said Harleen Kaur Deol, a player.
Another woman who trains at the academy said, "We always followed her footsteps. She has been a true source of guidance for us all. And after this news, we feel so proud of her. She deserves this honour."
The stadium is fully equipped with facilities like a pavilion, dressing rooms and four turf wickets. Its construction cost about Rs 3 crore. It has class one Bermuda grass to give the players an international playing experience.
Picture credit- The Unlikely Partners Network