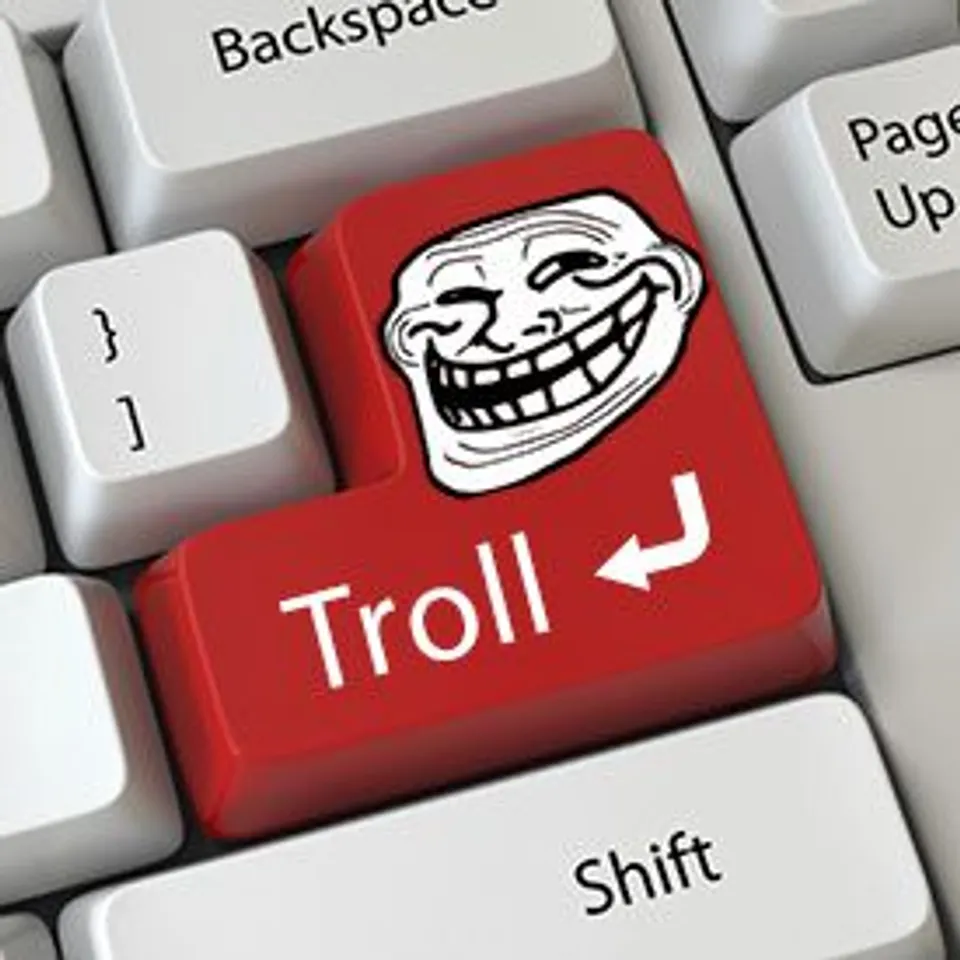 The concept of cyber sexism is relatively newer in comparison to the cyberspace itself, though it still doesn't surprise us. A recent analysis of 70 million online comments between 1999 and March 2016 by the Guardian stated that content by women is bound to be trolled and abused more than men, regardless of what they are about. Not so long ago, anchor and actress Shruti Seth was trolled on social media for her participation in the #SelfiewithDaughter campaign. The issue only got everyone talking when Virat Kohli spoke out in public against the trolls being passed against former girlfriend and Bollywood actress, Anushka Sharma.
In a more recent state of affairs, Barkha Dutt was trolled for sharing her story about childhood abuse. Priya Ramani rightfully calls her the most trolled Indian woman on social media, for she wasn't spared for sharing an experience as intimately sensitive as childhood sexual abuse, something that a majority of women in India have experienced. In her article 'Why everybody loves to hate Barkha Dutt', Priya logically deduces why India, 'a nation of pedophiles', disses her a little extra:
They hate her because she is a powerful, fiercely political, independent (and in this case single—an added negative) woman who is unafraid of articulating her voice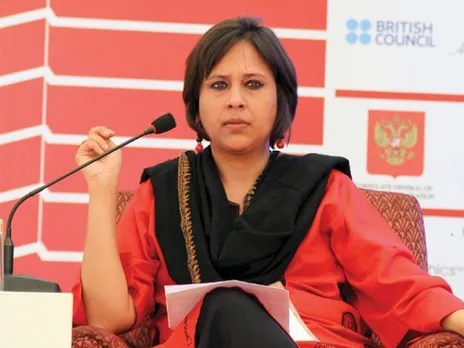 Trolled for expressing an honest opinion: Barkha Dutt
And that's exactly opposite to the Indian narrative of the ideal feminine. As women, we are expected to be more frivolous and passive in nature. If someone like Barkha is shown in positive light, the nation runs at a risk of a 'bad' influence on the growing generation.
Rega Jha, Editor at Buzzfeed India was trolled heavily a few months ago, with threats and derogatory slurs, for simply tweeting that she finds Pakistani men better looking than Indian men! Couldn't we say that in other words, people hurled threats and abuses at her for voicing her taste in men? She shares her thoughts with ShethePeople:
I think one of the saddest truths of the internet is that it's inherited many paradigms of other Indian public spaces. Just like trains and buses and streets, the internet is significantly more threatening to Indian women than it is to men – aside from just sexist trolling on Twitter, women are subject to revenge-porn, stalking, and widespread coordinated cyber-harassment in ways that men aren't.
Here is what Sagarika Ghose, senior journalist, who has often faced ugly online backlash for her anti-Modi opinions, thinks about the issue:
I think there's a kind of backlash growing in society against so-called independent women. I think women also fall prey to a certain kind of bharatiya-sanskriti fashion. Where they say, let's not overstate our independence, I'm not a feminist, or feminism ruins families, too much assertion ruins families. There's a kind of cultural argument feeding into this. A cultural argument against independent women or free-thinking or thinking women.
The battle is formidable, it's a huge issue and twitter ventilates all of this. This latent rage, it ventilates this sort of hatred and rage against women who dare to speak their minds. You know it'll be interesting, I'll say something and someone will copy my husband into this, and say how are you allowing her to speak like this? It's a very deep patriarchal instinct that's coming to the fore.

This rage is part of that.

Being on twitter has opened my eyes to this. I didn't realise how wide-spread it was. And now that I have realised it, I now see it everywhere.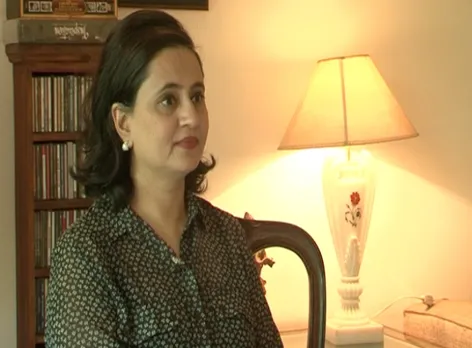 Sagarika Ghose: Picture by SheThePeople
How we choose to respond is highly critical, for not only does it set the trajectory of events that will follow, but also puts one at the risk of being seen as 'unfeminine'. Silence isn't the answer, though. Silence means that we are okay with the way our existence is being treated in the cyber space, one we like to believe is more democratic than the real time spaces.
Sharing her learnings from the experience, Rega tells STP:
 I did this, too. After a few months of especially crude and scary threats and sexualised insults, I went quiet on Twitter – I just didn't want to deal with that level of an attack anymore. But over many conversations with other women who have large followings and are often targeted online, I realised that self-censoring as a reaction to  being attacked is a 100% replica of the ways we behave in the real world and it sets a terrible precedent: men attack women late at night, so women stay home. Men attack women alone on public transport, so women travel in groups or with male friends. Men attack women who reveal skin, so we carry scarves and cardigans everywhere we go. India already operates on the precedent that women should adjust their behaviour to protect against men, and the internet, unfortunately, is at risk of following the same trajectory. I do think it's important to call out instances of unfair, sexually charged, gendered attacks on women, if only to protect ourselves from becoming an internet where women self-silence for safety.
Sagarika Ghose is against our silence too:
I do think - highlight, publicize it, make sure the misogynists are named and shamed. Of course a lot of them are anonymous.
It's a good stand to take. After all, the best way to counter a bully is to stand up to him. Right?
Feature Image Credit: pcmag.com