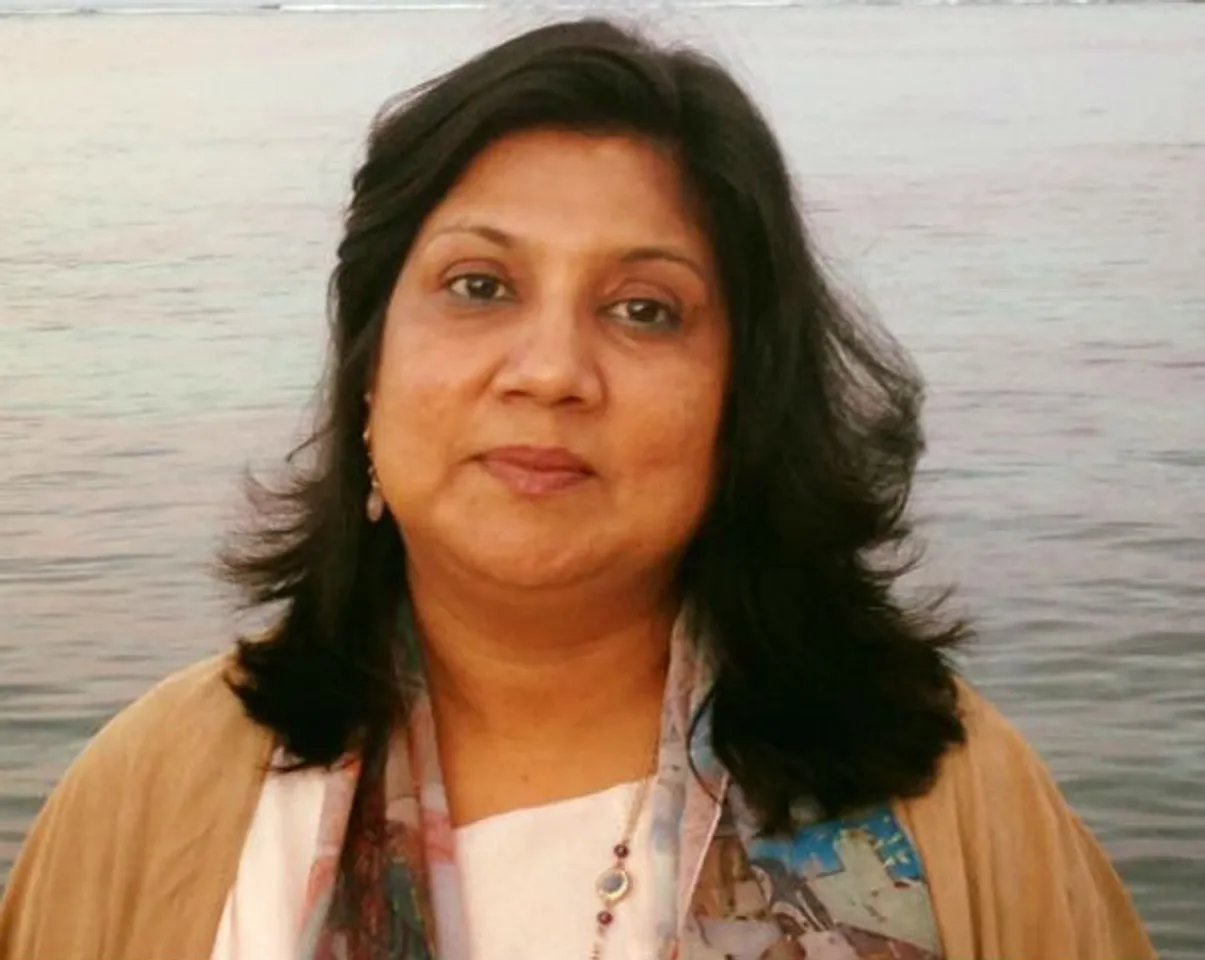 Paula Mariwala, Executive Director of Seedfund Advisors, is from a Mumbai-based family with strong entrepreneurial legacy. An alumnus of Stanford University, Paula has over 20 years of entrepreneurial and operational experience with technology. After a stint in Silicon Valley, she joined the family business and then moved on to invest in startups.
Through her active involvement with the entrepreneurial ecosystem in India, she has shaped up many early stage founders and armed them with confidence to bring about a far-open entrepreneurial culture than it was a decade ago.
So what pushed her to evaluate and mentor startups? Excerpts from the interview:
How did it all start? 
After moving back to India after working in the US for few years, I joined the family business Hinditron Digital Joint Venture and started a Fiber Optics and Communications division there. The telecom and internet revolution in India was just beginning in the early '90s. We were responsible for providing services for installing, testing and maintaining the optical fiber network for the Government and other large Telcos. By 2005, the business had stabilized and I was looking to do something new.
"Every time you meet an entrepreneur, you are looking not at the power point and excel sheets, but at the passion, excitement, commitment in the sparkling eyes of the founding team."
Being in Silicon Valley, I had worked for startups and had been closely watching the excitement around new innovative technologies. However, since I had been preoccupied with my Telecom business as well as with my young kids, I did not have the bandwidth to invest in new startups in year 2000 when the first wave of angel and seed stage investing started. My father's partner and my mentor at Hinditron, Pravin Gandhi, had started early stage investing in 2000. By 2006, I was ready to start Seedfund. He invited me to a pitch by an entrepreneur who wanted to build an online bus ticketing company. I was blown away by his model's simplicity and the ability to address a very large consumer base with the use of internet technology.
Also Read: StartUp Deals Slow, But Smart Investors Around To Buy
That entrepreneur was the founder of a company called Red Bus, which grew rapidly to give Seedfund a very high return exit. The opportunity to address large consumer problems through innovative technologies appealed to me. Being part of Seedfund also meant I would be able to look at myriad different ideas and innovations and meet young and energetic entrepreneurs.  This is what inspired me to take the plunge and I have had a very rewarding journey.
How did Stanford Alumni and Entrepreneurs, India, happen ?
Later, I started-up and became the president of the India chapter of the Stanford Alumni and Entrepreneurs.
It was a fun journey all together, meeting many innovative entrepreneurs, holding pitch sessions across the cities, investing as a group in innovative companies and happy to be part of the vibrant entrepreneurial ecosystem in India.
READ: Aditi Prasad and Deepti Rao: Sisters inspiring women to take up coding, tech and robotics
The Stanford brand and our deep ties with Silicon Valley certainly help us to connect with interesting founders who want to bounce off their ideas. Being an alumni group, we are more than investors; we provide a lot of mentoring, technology validation and collective experience to the platform.
About Seedfund
Founded in 2006, Seedfund was one of the first early stage venture capital funds in the country. We were the first port of call for startups those days. There were very few funds or angel groups who invested in startups.
I remember looking at more than 100 business plans a month and, in my 10 years, I must have evaluated thousands of plans and met hundreds of young entrepreneurs.
We always bet on teams, not just the tech. We always support the passion, not just the numbers. And we always wanted to nurture, not just invest. We looked for the right chemistry, not just the math
All of us at Seedfund got involved in building early stage companies which knew that we were only a phone call away if they needed anything – hiring help, contacts, compliance issues or even emotional and personal problems. Those days, entrepreneurship wasn't considered as sexy as it is today, and we even had some parents call us to tell us to advise their sons to go back to their secure jobs!
Watch: She Leads India: Three Women, A Baby Monitor & A Ray Of Hope
Seedfund believed that being entrepreneur-friendly would lead us to better results for all stakeholders. Of course, we had to take tough decisions when required to ensure that the company was on track and sometimes faced difficult dilemmas when things were not going well. 2008 was one such tough year and we had to ensure financial discipline in our companies to ensure their survival. Today, we have 20+ portfolio companies and we are as proud of their success as the founders are.
My core passion is to nurture an idea, to see it take shape and scale. The energy and excitement of a plan evolving into an actual business, facing the uncertainties and challenges, building teams and acquiring customers – that's the best reward of being a VC

Also Read: From 'Pan' To 'Beauty And The Beast', Shailini Sheth Amin is Promoting Sustainable Fabrics
My most amazing experience is the relationship you develop with young entrepreneurs. I remember the founder of one of our early successful companies growing from a rather shy young man, who could barely get through with his presentation, to confidently standing on stage. Articulating the challenges of an early stage entrepreneur was really fantastic.
The most touching moment was when one woman entrepreneur introduced me to her team not as her investor but her friend, philosopher and guide!
Is it true that women founders face discrimination, lack of exposure and enthusiasm while seeking funds?
The world of VC/PE investing is certainly male-dominated. Women founders are often asked more about their commitment and ability to lead and build teams than males. Many women have great ideas and a lot of diligence but are not confident of commercial and financial aspects of business, thus making them reluctant fundraisers.
Also Read: Raising your first round of funding as a woman entrepreneur
Women need mentorship in this aspect but if they identify it as a key area where they need help, it is easy to overcome with external help. Many times, techie male founders also seem to have no commercial acumen, but they are not judged for that as much as a woman-led team is.  So yes, to some extent, there is a different attitude to women founders.
At Seedfund, we are three men and three women in our team, so we connect very well with women founders.
READ: Startup World And Sexual Harassment: Bizarre Or Normal? Women Speak Out
Could you share some tips for women on what investors look for and what gets funded?
Investors look for innovative ideas addressing a large market with a viable, scalable business model and rational customer acquisition cost backed by passionate and committed entrepreneurship.
Founding teams with complementary skills, deep domain expertise and the right attitude are most attractive.
Be clear about your long-term and short-term projections, own your revenue targets and be rational about your expenses, remembering that revenues are a hope and expenses are reality.
Being a good founder requires resilience and determination and agility to change course as required.
The investor is your partner and unless the investor and founders trust each other, it will not be a match made in heaven.
Also Watch: What women want on the funding front
The challenges faced in Seedfund 
Early stage investing is difficult, especially in India. The two things we continue to struggle with are team building and exit. India is a complex country to scale fast as we don't have early adapters. Building scale with our diverse cultures and large geographies is challenging. Local industries don't easily acquire early stage companies like they do in places like Silicon Valley as our startup culture is in its nascent stage here. So we struggle with getting good exit at the right time for all stakeholders.
"Women empowerment implies that women don't need to worry about men or society at large not cheering their progress."
Another thing I miss in our environment is the lack of academia-industry partnership. When I joined Seedfund, I was most passionate about commercializing technology from universities and investing in IP-led companies.  Unfortunately, our education system does not breed great technological and practical research ideas with potential to be commercialized with Seed capital.
Also Read: Funds That are Changing the Game for Women
The good news is that the ecosystem is evolving and we are already seeing a change.
What does 2017 hold for aspiring women entrepreneurs in India? 
We need many more women in the workforce and women entrepreneurs can certainly accelerate that.  Women have a very disciplined and focused attitude and women-led enterprises are often have a very good culture. I hope to see more women aspiring to dream bigger and hungry to be leaders in their fields. Women have to think big, grow fast and create many more women entrepreneurs.
Several women focused entrepreneurship and leadership development events are being held currently. It is important for successful women to be more visible as role models for young women who are looking for inspirational stories.
"There are some women-focused VC funds and angel groups but I believe it is important for women to compete on par with men because they are no less and are fully capable of overcoming any obstacles which may arise because of gender biases."
Overall, more participation of women in professional and entrepreneurial events outreach is required to motivate more women to take on active roles.
READ: Is raising funds hard for women? Or is it a myth? 5 female founders thrash it out for us
What would be your advice for the girls who aspire to be entrepreneurs?
The journey will be full of challenges. Women can reach the pinnacles of success.  There is nothing stopping us if we put our mind to it.
READ: How An All-Women Fundraising Team Is Working To Strengthen The Arts
Join Us on https://www.facebook.com/SheThePeoplePage
Follow Us on https://twitter.com/SheThePeopleTV