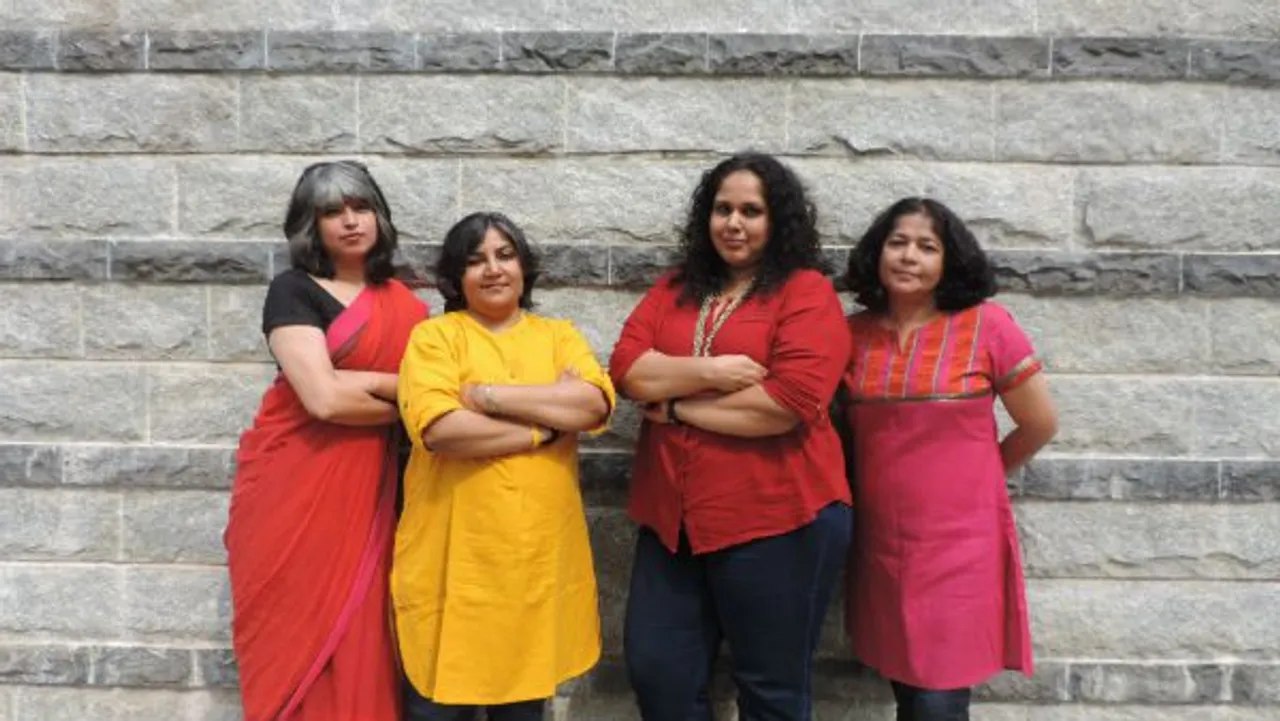 India Foundation for the Arts (IFA), a non-profit platform that promotes arts and culture, has been in the field for over two decades. With an all-women fundraising team, IFA today is a force to reckon with. SheThePeople.TV spoke to IFA's executive director Arundhati Ghosh, an internationally recognised professional in arts and organised philanthropy, on how the journey's been like.
"The most passionate, driven and relentless people I interviewed for fundraising over the years happen to be women! It's a really challenging job – I guess that's why it's all women," said Ghosh.
Of the total 18 employees at IFA, 13 are women
Over its 20 years of investing in practice, research and education in the arts and culture in India, the organisation has introduced an all-women fundraising team called the Resource Mobilisation & Outreach team.
"Given that there is so little support for the arts, we believe that IFA plays a critical role in offering support to artists to dream, imagine, question and create - support that may not be available to them otherwise."
"The most wonderful part about fundraising is to find people who value what you value – that gives new meanings to things you believe in. They put their money in something you believe in together, which builds a deep connection. It's the idea of these connected dots that build collectives and communities – with shared ideas and dreams. That's what is fascinating about fundraising," Ghosh, who was selected as one of the top three leaders Bangalore under the 'Lead India' campaign of The Times of India in 2008, put her emotions into words.
Also Read: Meet the Artists for SheThePeople.TV's Art Exhibition, ARTSHE
Under her guidance, the outreach team -- which comprises Menaka Rodriguez, Joyce Gonsalves and Darshana Dave -- aims to enrich practice and knowledge, widen public access, and strengthen the capacities and infrastructure of arts in India by supporting innovative projects, commissioning research and creating public platforms.
"This intrinsic vision and seeing the amazing work of our grantees keeps the team going and drives us to fundraise, find new partners and donors that share our values."
Ghosh challenges every norm that is divided by gender and opposes being boxed under a particular category. It was in year 2000 that Ghosh joined IFA as its first fundraiser after spending a decade in the corporate sector.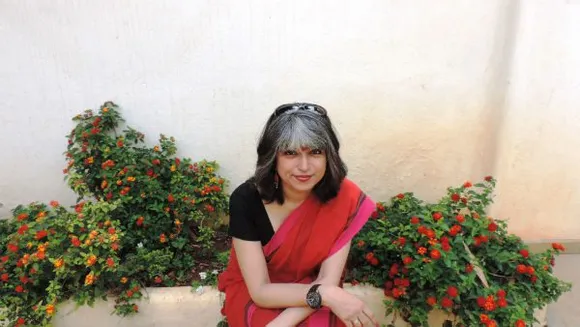 Arundhati Ghosh - Executive Director, IFA
When asked if she finds it challenging to be a woman and raise funds for the arts? Her reply was, "Well, that's double trouble, isn't it? Fundraising for the arts is tough. Being a woman in this patriarchal world is tough. So you put that together and what you get is a rather challenging recipe. You may be propositioned against your will, sometimes people are nasty (and mind you not just men) because you have gone 'asking', and at other times the sheer lack of decency in conversations can really leave you surprised. A sense of being amused at such human frailties can help as a strategy, but we have a zero tolerance policy for any kind of harassment that any of us might feel in the process."
READ: Be Positive: Artist Puts Body-Shamers' Comments On Dress
Excerpts from the interview:
How does the all-women fundraising team consistently seek to establish a culture where arts practice is often considered as experimentation?
When a motley group of women as such work together in a collective manner to raises funds from multiple and diverse source, there's no stopping. We largely comprise individual donors, foundations and trusts, Corporate CSR; and executing IFA's own fundraising initiatives like arts service programs, fundraising events and various public engagements. The team is responsible for conceptualising IFA's growth and sustenance strategies keeping in mind the organisation's vision and values. They believe that financial resources are the fuel, and never the engine of any not-for-profit.
What has been your most amazing moment so far? 
One of the most fulfilling experiences has been building the individual donor initiative -- Friends of IFA. It was the first time that an arts foundation like IFA was looking to build an individual giving programme. We had many doubts about how people would respond. Despite a lack of demonstrated history or precedent for giving to the arts in India in quite this organised manner, over the past 8 years we have been able to build a dedicated group of supporters who have helped the foundation in many ways.
Also Read: This Artist Tells Body-Shamers to Mind Their Own Business
Today, it is really exciting to go to IFA events and meet people who have been associated with the organisation since the launch of our Friends Circle in 2008. It is extremely fulfilling to have donors who started out by donating Rs 3,500 a year, to go on to make large contributions of support to us over the years. In the arts, more so than anywhere else, fundraising is about relationship building and developing trust and confidence in the organisation.
"As someone said once, supporting the arts is like planting a sandalwood tree – it takes a hundred years for it to give its best essence and the planter is never around to enjoy it."
One of the other highlights has been the team's ability to successfully build strong and long-term partnership with key foundations, corporations, trusts and institutions across our various initiatives.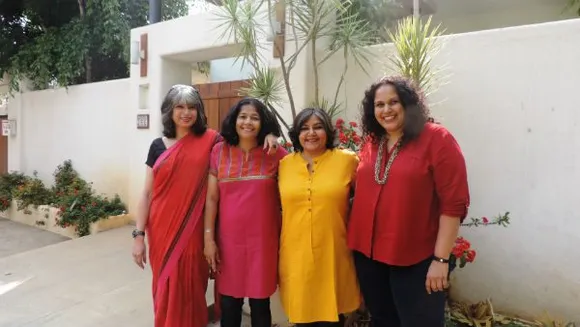 From left: Arundhati Ghosh, Joyce Gonsalves (Manager Events), Darshana Dave (Manager Institutional Projects) and Menaka Rodriguez (Head of Resource Mobilisation & Outreach)
Why all women's fundraising team is so efficient when it comes to raise funds for the arts?
All of us are richer for having had the arts in our lives. What makes fundraising for the arts and at IFA special, is to be able to see these works come alive -- to see an idea take shape and transform into projects that is out there in the public domain in the form of books, exhibitions, archives, performances, films and more -- that can be experienced by a wider audience, and impacting lives every day. Each person in the team connects with the arts in very personal and special ways, but one thing is common in each one of us – that is passion.
Is the art and culture sector a gender-balanced and female friendly space?
Is any space in the world like that today? So no that utopia does not exist. Women in the arts space – whether they are practitioners, scholars, support staff or fundraisers – face more or less the same obstacles, discriminations and challenges that they face anywhere else. However, I do see more courageous women in this field – perhaps because many of them who join the arts are any way outliers in society – they have already faced many hindrances in choosing to be here.
Also See: Tara Anand's Art On Female Warriors
What are the challenges the team has encountered so far? What are the difficulties you face as a team and how do you overcome them?
Fundraising for the arts is challenging for several reasons in this country. To begin with it is not seen as a vital need by people unlike 'roti, kapda, makan'. And even for the other developmental needs, the arts is seen as a luxury. And yet we all know that a human being needs both bread and song to live a fully enriched life!
Most philanthropic mandates of foundations or corporates do not list arts under their giving agenda. Even individuals think twice before giving to the arts.
Thus, as a Fundraiser, one is constantly also playing the role of an advocate for the arts, trying to convince people of the value of the arts and developing the case for support for it. Also, it is difficult to measure the impact of the arts, as it is to understand what might be defined as 'success' in the arts.
What inspires the team to keep going as a team?
As women fundraisers, there is a danger of harassment or improper conduct when we meet potential donors. We know that IFA provides a safe, facilitative and zero-tolerance of harassment environment to deal with such circumstances.
Some days are slower than other, some nights are longer, but in fundraising every little support you get becomes a new hope that strengthens your resolve. So, a big thank you to all our donors.
READ: Street Artist Kajal Singh Is Transforming The Streets Of Berlin, Delhi
What is the team's long-term vision?
IFA's mission is to enrich and strengthen the arts across the country by supporting more grants, expanding its programmes, undertaking new projects as also building its own archive. As fundraisers, our role is to ensure the institution's capacity to do so.
Today, IFA's corpus, which is Rs 20 crore, accounts for 60% of our budget and 40% is raised year on year from external sources. The team's objective is to increase the corpus to ensure and secure long-term sustainability and growth and to increase external funding to ensure less pressure on the corpus.
What are a few things that really drive results for IFA? 
Passion, deep conviction and unshakable faith in human empathy drives results. One needs to be very persistent and patient.
Set up as a Public Charitable Trust in 1993, IFA started making grants in 1995 and has supported over 475 arts projects disbursing over Rs 21 crore in 21 states across India in the past two decades.
READ Queens on Screen artist Shivani Gorle on why labels shouldn't define women
Join Us on https://www.facebook.com/SheThePeoplePage
Follow Us on https://twitter.com/SheThePeopleTV