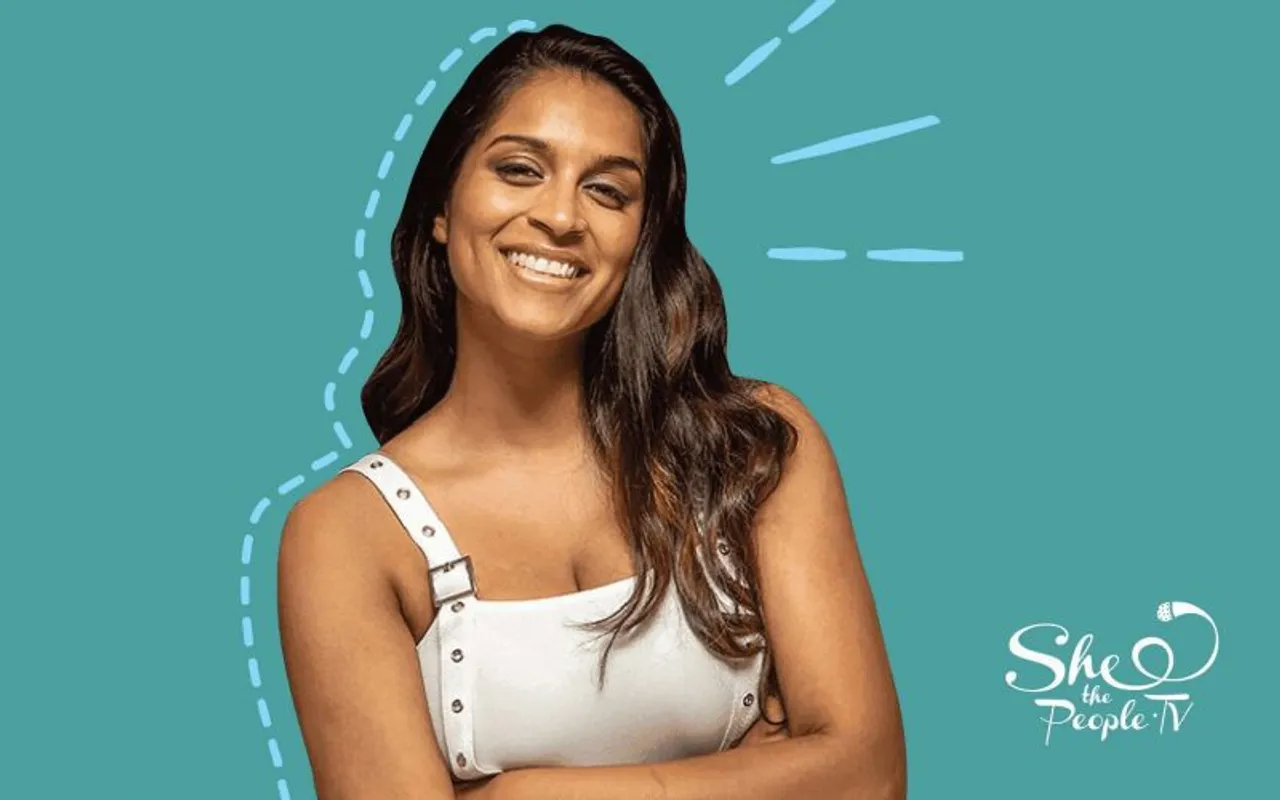 YouTube sensation and Indian-Canadian comedian Lilly Singh took to TikTok recently to advocate support for farmers protesting against the new farm laws in India. The 32-year-old, calling the national agitation "the largest human protest in history," urged fans and followers to donate to the cause and spread awareness about it. "History is being made," she said, in a video that has now gone viral across other social media platforms like Twitter since TikTok is currently banned in India.
Singh has actively been echoing the farmers' protests on her other social handles as well. On TikTok, speaking about the protests to her global audience, she says, "Farmers are protesting the new agricultural bills that affect their livelihood, and they have been peacefully protesting. But they have been met with not so peaceful responses. You can donate or spread awareness because the media is not covering this."
Watch Lilly Singh's TikTok video here: 
SAY IT LOUDER FOR THE PEOPLE IN THE BACK! Thank you for using your platform @Lilly ✊🏾🌾🚜🇮🇳📣📣📣📣 #BharatBandh #आज_भारत_बंद_है pic.twitter.com/NBY67pUJ0b

— onnnia (@onnnia1) December 8, 2020
Also Read: TikTok Vs YouTube: How Misogyny Is Repackaged On Social Media
Celebs' Support For Farmers On Social Media
Lilly Singh, born in Canada to Punjabi immigrant parents, gained prominence on social media under the moniker Superwoman. She has often used her wide reach to amplify social issues, as she is now doing for the farmers' protests. On Twitter, she has condemned the use of force against protesting farmers, and also echoed gateways to more information on donations with the #IStandWithFarmers solidarity hashtag.
The right to peacefully protest and speak up and not be met with violence is fundamental. We can never, ever lose that.

If we lose that anywhere, we all lose a huge part of ourselves as humans everywhere. #FarmerProtest #IStandWithFarmers pic.twitter.com/AZNo1bvpWU

— Lilly // #LateWithLilly (@Lilly) December 6, 2020
Singer-actor Diljit Dosanjh, who was recently in news for a spat with Kangana Ranaut over the farmers' protests, even made a physical visit to the national capital border, which is currently the epicentre of the protests.
BIR SINGH VEERA #FarmersProtest https://t.co/CiteVhsnnC

— DILJIT DOSANJH (@diljitdosanjh) December 5, 2020
Also Read: Viral Video Of BJP Leader Rajiv Ranjan's "Vulgar" Dance: Is This The Leadership We Deserve?
Other Indian artists - spanning the Punjabi and Hindi entertainment industries - have also extended solidarity to the farmers' protests on social media. Read some tweets by them below: 
I pray to God and Request our government with all hopes that in tomorrow's meeting they sort the #FarmersBill2020 according to what our farmers need. India should be together to grow and should set great examples in the world.
Love and respect to everyone 💥🙏

— Guru Randhawa (@GuruOfficial) December 8, 2020
Kehn nu ta bohot kuch hai par main sirf inni gal kahunga -
Main hamesha tuhade naal si te hamesha tuhade naal rahanga .. kisan zindabad hai te hamesha zindabad rahega pic.twitter.com/UFxmZjF6mO

— Gurdas Maan (@gurdasmaan) December 8, 2020
My heart goes out 2the farmers & their families protesting in the cold in this pandemic.They are the soldiers of the soil that keep our country going.I sincerely hope the talks between the farmers & govt yield positive results soon & all is resolved. #Farmerprotests #Rabrakha 🙏 pic.twitter.com/b7eW8p8N3P

— Preity G Zinta (@realpreityzinta) December 6, 2020
💕🙏💕🙏 @Its_Badshah pic.twitter.com/Ip7sNX6VCc

— Parineeti Chopra (@ParineetiChopra) December 5, 2020
Also Read: These Punjabi Women Artists Are Supporting The Protesting Farmers
What Are The Farmers' Protests About?
The national farmers' agitation can be pegged to the three Farm Laws that were enacted this year: Farmers' Produce Trade and Commerce (Promotion and Facilitation) Act, 2020, the Farmers (Empowerment and Protection) Agreement on Price Assurance and Farm Services Act, 2020, and the Essential Commodities (Amendment) Act, 2020.
Farmers are fearful that their agrarian livelihoods will be at risk through these Acts, since "it will put farmers and their families at the mercy of agri-businesses." Agitating farmers are scheduled to be in talks with administrative authorities over the detriment that corporatisation of agriculture will allegedly cause their incomes. On December 8, a Bharat Bandh strike was observed. Read more here.