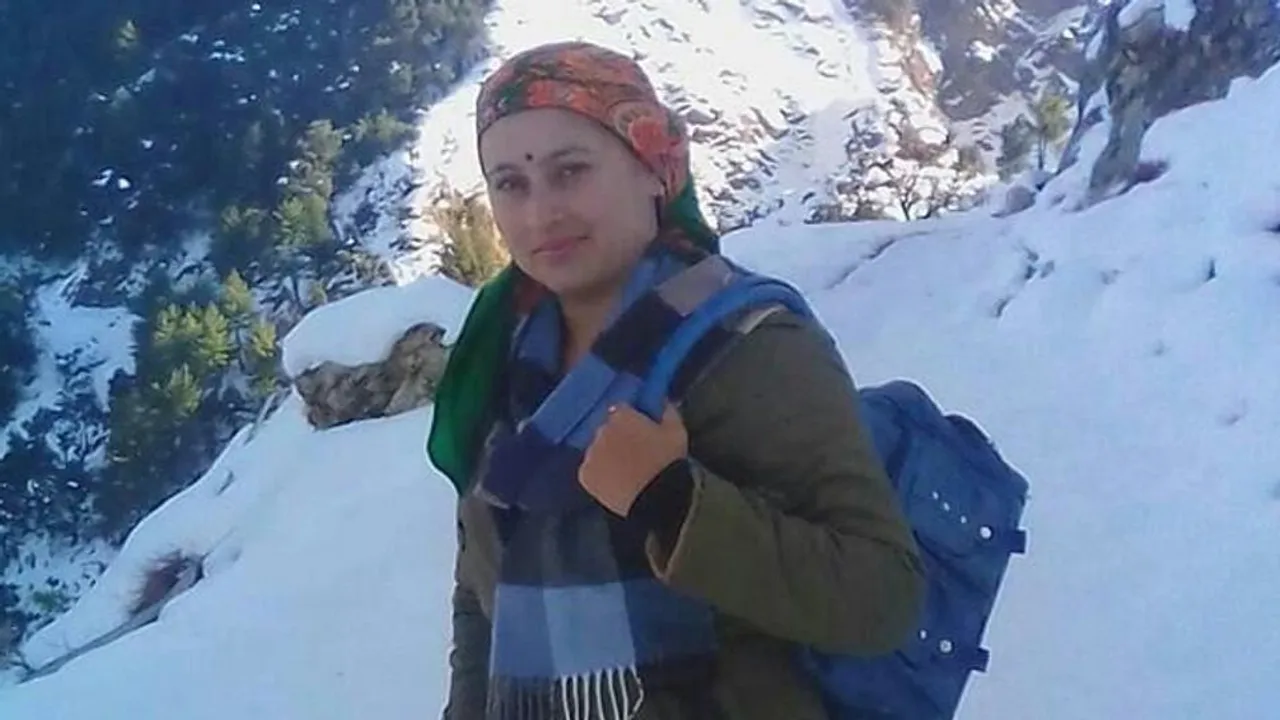 Geeta Verma from Mandi Himachal Pradesh is the woman whose picture went viral in September last year for paddling on a motorcycle in the Seraj valley carrying Measles-Rubella (MR) vaccine box to Raygarh. The healthcare worker was on a mission to immunize children from the nomadic communities.
Geeta has been featured in the World Health Organization's (WHO) calendar for 2018 in recognition for her commendable efforts in healthcare in the state. The state government made an announcement on Thursday (Jan 11).
Himachal girl figures on WHO calendar; CM congratulates her https://t.co/1ZJaNeVCqy

— HimVani (@himvani) January 11, 2018
Felicitating Geeta for her achievement, Himachal CM Jai Ram Thakur said in a press release, "She has made our state proud,". Further, he added that all employees should have the same level of commitment and dedication while helping the people in need, the Hindustan Times reported.
"It was a matter of pride for the state that a woman health worker has been featured in a WHO publication."
Geeta hails from Sapnot village in Mandi's Karsog tehsil. Deployed at the Shakardehra health sub-centre in Jhanjeli block of Mandi she works tirelessly.
READ: Pune Girl Eyes Solo Cycling Record Across World
Geeta has successfully made it to the calendar following efforts to enrol her area under Measles-Rubella programme operation. In a geographically treacherous terrain, she travels long distances on a motorcycle. However, the bumpy roadblocks, cannot deter her from her mission. Her job takes her to the remote corners to ensure a stabilizing rate of the campaign from the grassroots level. The company provides a vaccine box to immunize children belonging to nomadic communities and Geeta executes it.
READ: Pak Women Stage Bicycle Rallies To Claim Public Space
She has gathered lots of appreciation on the social media for her service.
Weldone Geeta Verma 😇👏🏻 Need more & more selfless volunteers like yourself https://t.co/ssGtoza30l

— Yami Gautam (@yamigautam) January 12, 2018
Indian #HealthWorker Geeta Verma achieved global recognition thru @WHO 's 2018 calendar for ensuing 100% coverage in MR #vaccination in her operational area.
Front-line workers - #ASHA, ANM & AWW r d backbone of #ServiceDelivery in India #SwasthaBharathttps://t.co/6lJNy2OYnM

— Bhushan Girase (@bhushangirase) January 15, 2018
#Measles#Rubella vaccination in remote areas tough task, but not for her. Read the story of healthworker Geeta Verma https://t.co/ubDJU4n7eS

— Ministry of Health (@MoHFW_INDIA) September 11, 2017
Congratulations Geeta, more power to you!
READ: Two Girls On A Cycling Tour Across India For Women's Empowerment
Also Read: Corporate honcho by day, biker by weekends: Meet Ambika Sharma
Feature Image Credit: Hindustan Times