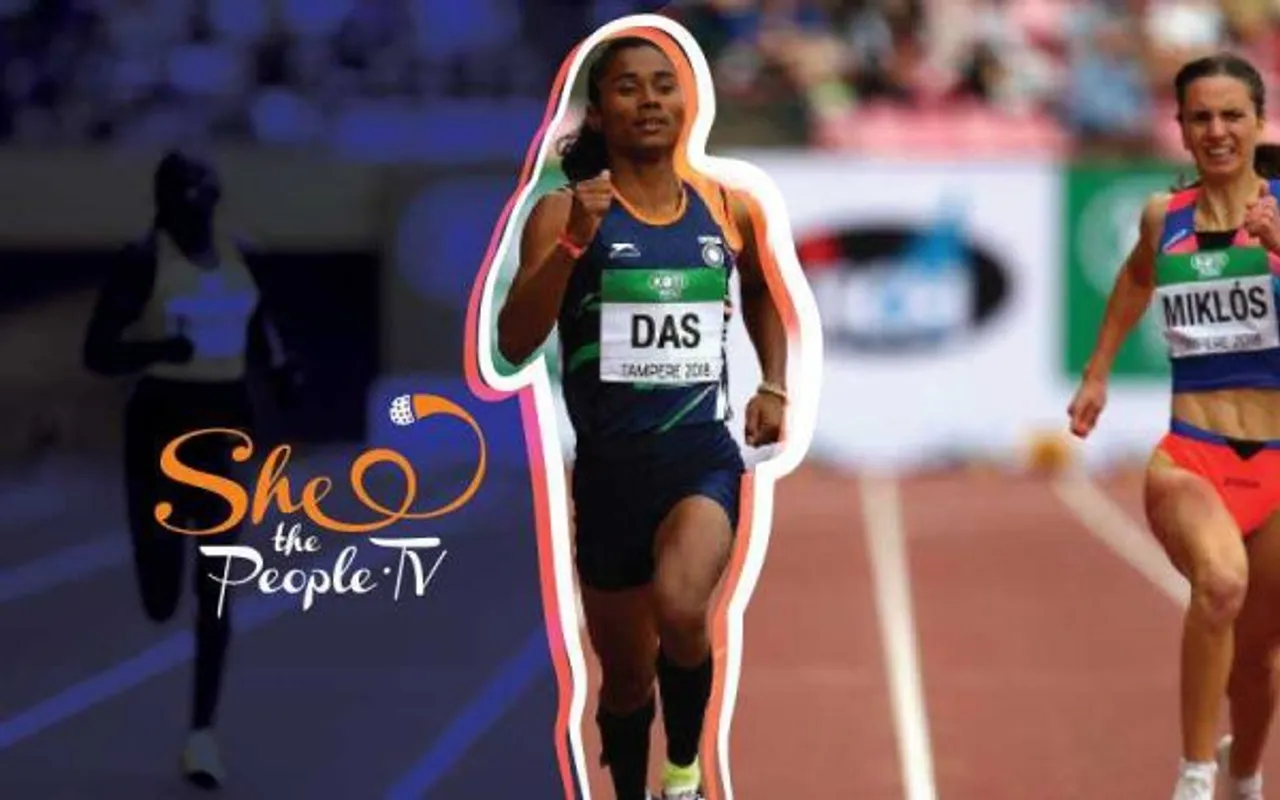 Hima Das Olympics: The Indian Sprinter assured on July 6 that she will name a stronger comeback next year after missing Tokyo Olympics due to an untimely injury.
While Das's performance in the 2021 Olympics was a much anticipated one, considering the fact it would have been the first Tokyo Games of her career, she called off her participation owing to an untimely injury she sustained while running 100m heats during the National Inter-State Athletics Championships last month.
Das took to her official social media accounts on July 6 to share the news of her injury with a heartbroken emoji. While the Instagram post garnered more than 9,768 likes in less than an hour, fans flooded the comments section with "Get well soon" messages.
July 6, 2021
The post read, "I will miss my first Olympics due to untimely injury when I was close to achieving the qualification standard in my new event 100m and 200m. I would like to thank my coaches, support staff and my teammates for their continuous support."
Adding the assurance that she will make a strong comeback next year, she revealed that she is looking forward to Commonwealth Games 2022, Asian Games 20222 and World Championship 2022.
On June 30, Kiren Rijiju asked the 21-year-old athlete to not lose heart on missing the Olympics and prepare for the coming performances instead.
Injuries are part & parcel of athlete's life. I spoke to @HimaDas8 and told her not to lose heart on missing the Olympics #Tokyo2020 and prepare for 2022 Asian Games, 2022 Commonwealth Games and 2024 Paris Olympics! https://t.co/o6Z6kAtWor pic.twitter.com/GWcPfK5RtF

— Kiren Rijiju (@KirenRijiju) June 30, 2021
Das, who holds the nickname of Dhing Express, hails from the state of Assam and holds the current Indian national record in 400 meters with a timing of 50.79 s that she achieved at the 2018 Asian Games in Jakarta, Indonesia.
Das also holds the notable title of being the first-ever Indian athlete to win a gold medal in any format of a global track event at the IAAF World U20 Championships, clocking a speed of 51.46 seconds.