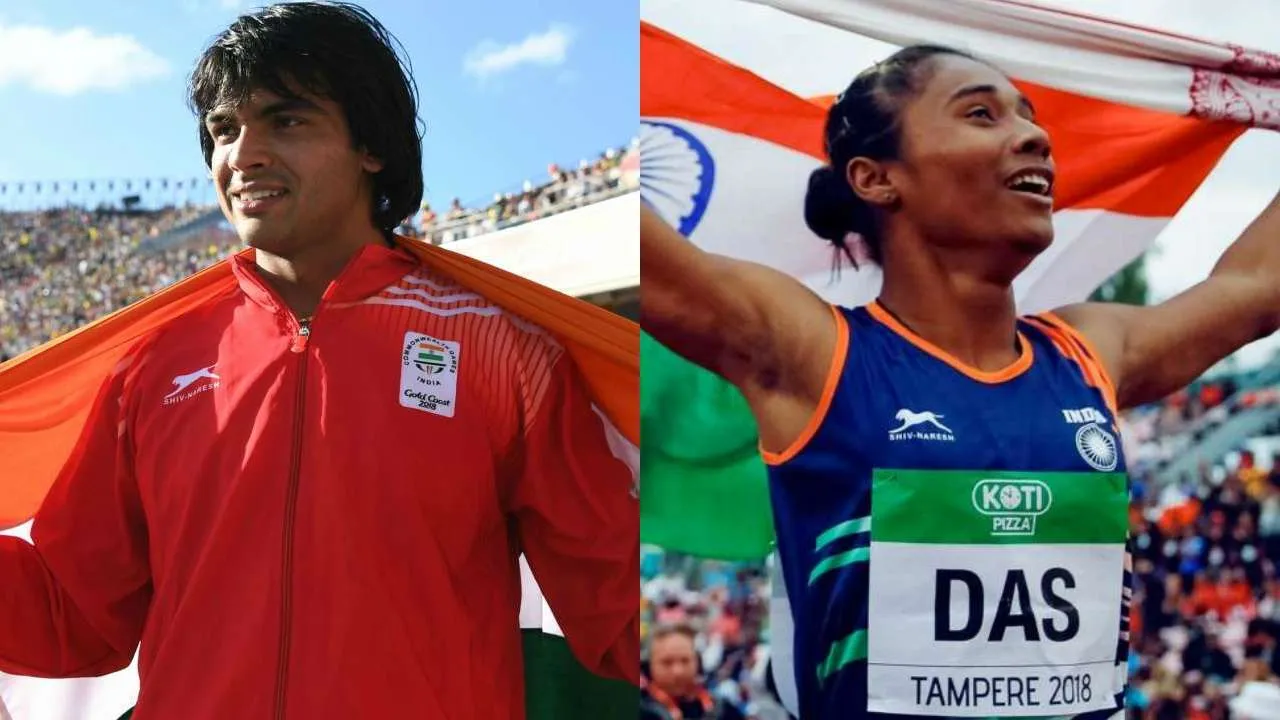 Indian sprinter Hima Das and javelin thrower Neeraj Chopra will be participating in a training-cum-competition event in Turkey.
The National Federation reported that the two top athletes will be participating in the event later this month.
Neeraj Chopra and Hima Das will be among the 40 sportspersons to go to Turkey
Another javelin thrower named Shivpal Singh and a few sprinters will also be joining Neeraj Chopra and Hima Das. There will be a contingent of about 40 people and the coaches for the event.
"We have got clearance from the SAI for this training-cum-competition tour of Turkey. It is a 40-odd contingent including the coaches. We are not getting a training base in Europe because of various reasons, so we have decided on Turkey," Athletics Federation of India President Adille Sumariwalla said.
Adille also added that facilities available for training and Turkey's weather are suitable for the players. Those sportspersons who haven't yet qualified for the Tokyo Olympics will get a chance to do so in Turkey.
The players will be in Antalya, a Turkish city, where they will participate in competitions for qualifying for the Tokyo Olympics. Sprinter Hima Das will be trained for the 4×100m relay.
All the Indian relay teams will participate in the World Athletics Relays, which will be held at Silesia, Poland on May 1 and 2. Only the top eight teams will be moving ahead in the Tokyo Olympics. Athletes have previously been trained in Antalya just before the commencement of the Rio Olympics in 2016. The same happened in 2019 as well.
According to Adille, the athletes' visas are being arranged by the AFI, and they will be leaving for Turkey this month itself. He also said that all the athletes will get an opportunity to participate in the National Inter-State Championships in India which will be conducted in Bengaluru in the month of June.