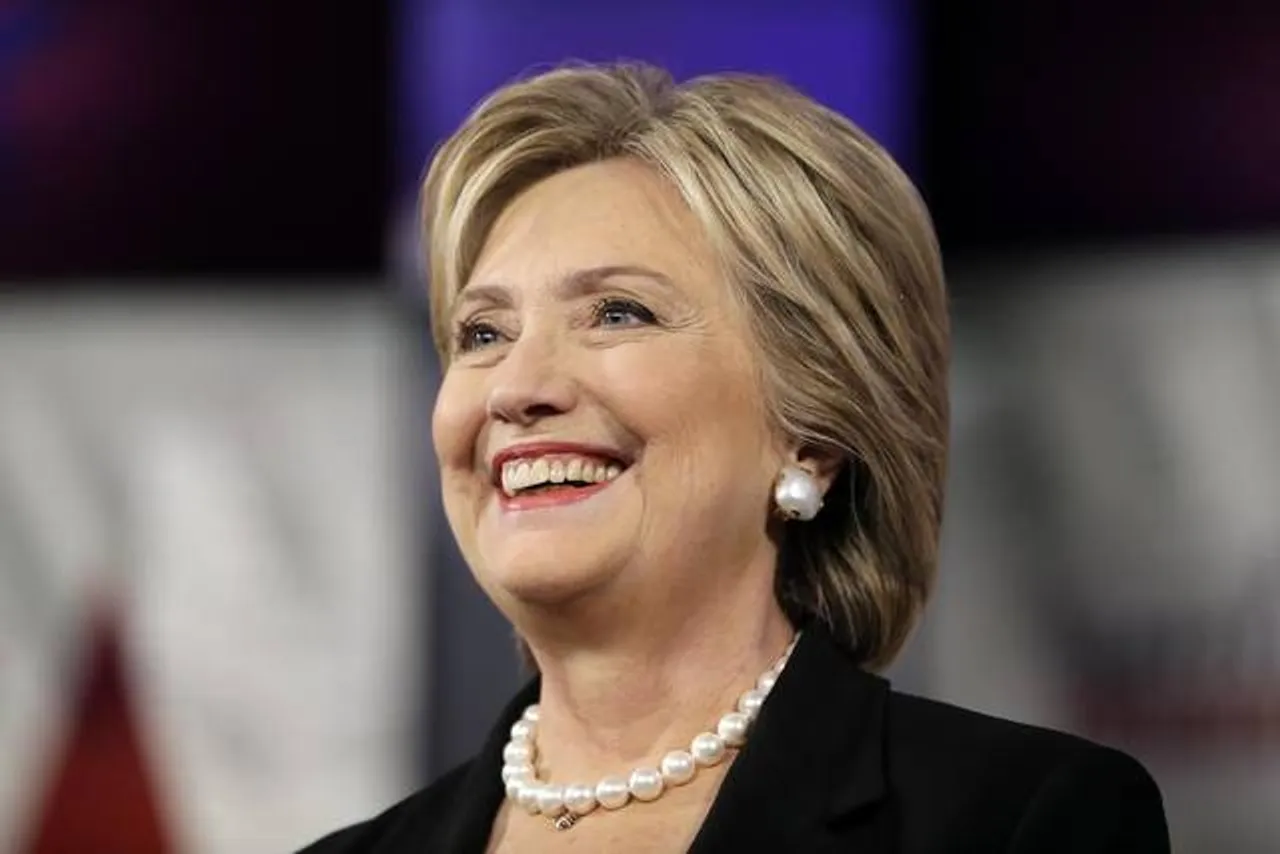 Former US Secretary of State Hillary Clinton is scheduled to be on a private visit to India beginning Sunday. She will arrive in Indore on a private visit on Sunday, a senior police official said today.
"Clinton will be in the city for a couple of days and she may visit nearby tourist places between March 11-13," Indore Deputy Inspector General (DIG) Harinarayanchari Mishra said.
The details of her visit are scanty, however, it is being reported that her trip will confine to Indore and its adjoining areas in Madhya Pradesh. It is being said that she will be staying at the famed Ahilya Fort.
In the last US presidential elections Clinton, who was the Democrat candidate, lost out to Donald Trump. A Well-known feminist and a pragmatic leader, she has in the past made several visits to India, both as Secretary of State and as the US First Lady. Their Non-profit Clinton Foundation works in villages across India. The Foundation has funded extensive disaster relief programs following the 2004 Indian Ocean earthquake.
Formed in 1997 by the former US president Bill Clinton, the Clinton Foundation has so far raised an estimated $2 billion from American and foreign corporations, foreign governments and individuals. Funds are used for humanitarian programmes across the globe. Several of the donors are companies and individuals from India.
Here are some of her quotes which make her a badass feminist:
"We need to understand that there is no formula for how women should lead their lives. That is why we must respect the choices that each woman makes for herself and her family. Every woman deserves the chance to realize her God-given potential.
"People can judge me for what I've done. And I think when somebody's out in the public eye, that's what they do. So I'm fully comfortable with who I am, what I stand for, and what I've always stood for."
"Every moment wasted looking back, keeps us from moving forward…In this world and the world of tomorrow, we must go forward together or not at all."
Source: Star Telegram
Also read: Hillary Clinton On The Likability Problem For Women In Power