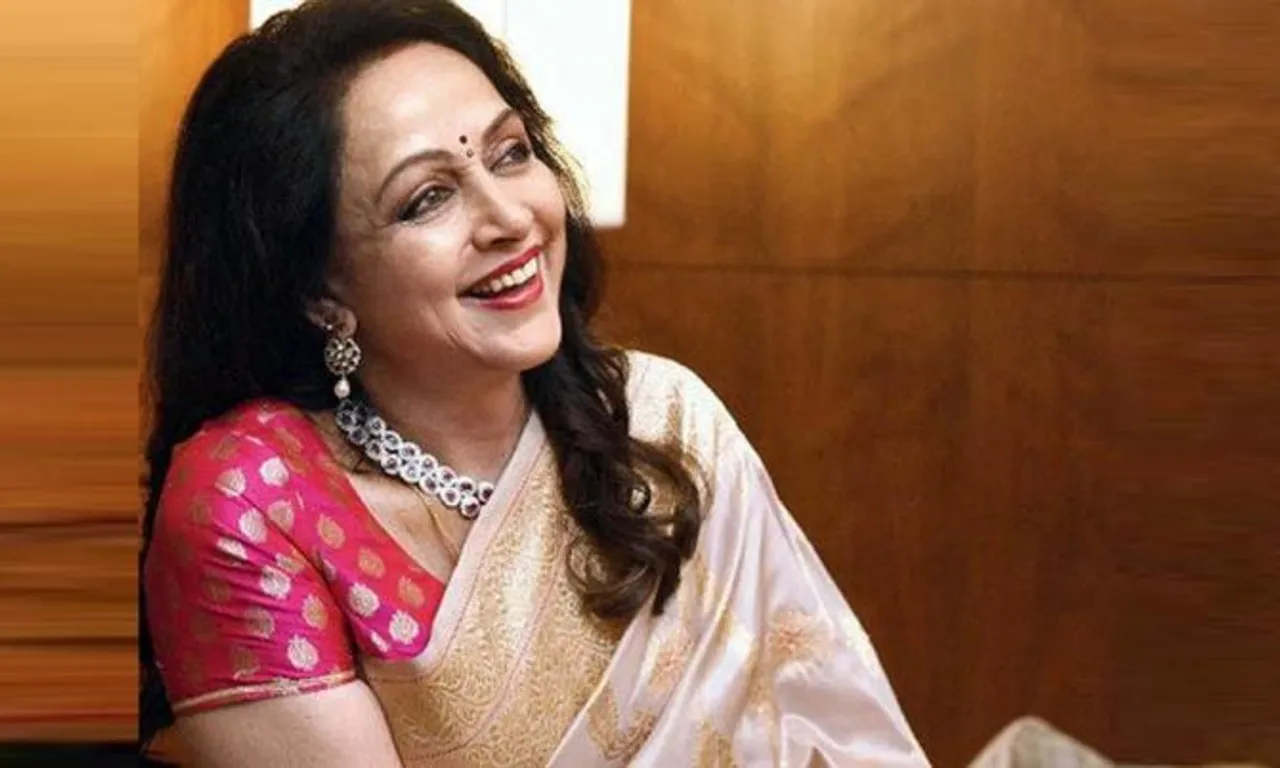 The Hijab controversy has sparked a new wave of debate among Twitter users after actor turned politician Hema Malini's statements. Following the outrage expressed by Bollywood celebs such as filmmaker Neeraj Ghaywan, actor Richa Chadha, comedian Munawar Faruqui, actor-politician Kamal Haasan, actor Swara Bhasker and filmmaker Onir, Hema Malini has now added her opinion to the debate.
Hema Malini spoke out in response to the uproar that occurred after students from the Government Girls PU College in Udupi, Karnataka, were allegedly denied entry due to their hijab, a religious head covering. In an interview with ANI, the actor said, "Schools are for education and religious matters should not be taken there. Every school has a uniform that should be respected. You can wear whatever you want outside the school."
However, following ANI's tweet, the subject has resurfaced as a source of debate, and the actor turned politician has received a mixed response from the users, with some agreeing with her and others strongly disagreeing.
Meanwhile, the matter has been brought to the attention of the courts, with the Karnataka High Court referring the case to another bench. "This is a fit case for inquiry by the Chief Justice. The bench of the Chief Justice has the authority to form an extended bench to hear the case. This matter needs urgent hearing, submit complaints and documents to the bench of Chief Justice," Justice Krishna S. Dixit said.
---
Suggested Reading: Karnataka Hijab Row: No Girl Should Have To Be "Brave" Just So That She Can Study
---
Hema Malini On Karnataka Hijab Controversy
The hijab controversy in Karnataka began on January 1, 2022, when Muslim girl students at the state-run PU College in Udupi claimed that they were denied admission because they wore the hijab. According to Principal Rudra Gowda, the guidelines are being observed to preserve classroom homogeneity.
Following that, many protested by wearing saffron scarves, claiming that if the hijab was allowed indoors, so should saffron scarves. Hindu organisations have also been accused of pressuring boys to wear saffron shawls.
Since then, numerous students have been wearing saffron shawls as a show of protest, which has also become violent, and the hijab row has attracted international attention as high schools and universities have been closed for three days.
Malini campaigned for the Bharatiya Janata Party (BJP) in the Lok Sabha Elections in Gurdaspur, Punjab, in 1999, as a supporter for Vinod Khanna, a former Bollywood actor. She joined the BJP in February 2004. She defeated the former Mathura candidate in the Lok Sabha elections of 2014. Then she was elected to the Lok Sabha in the following year.