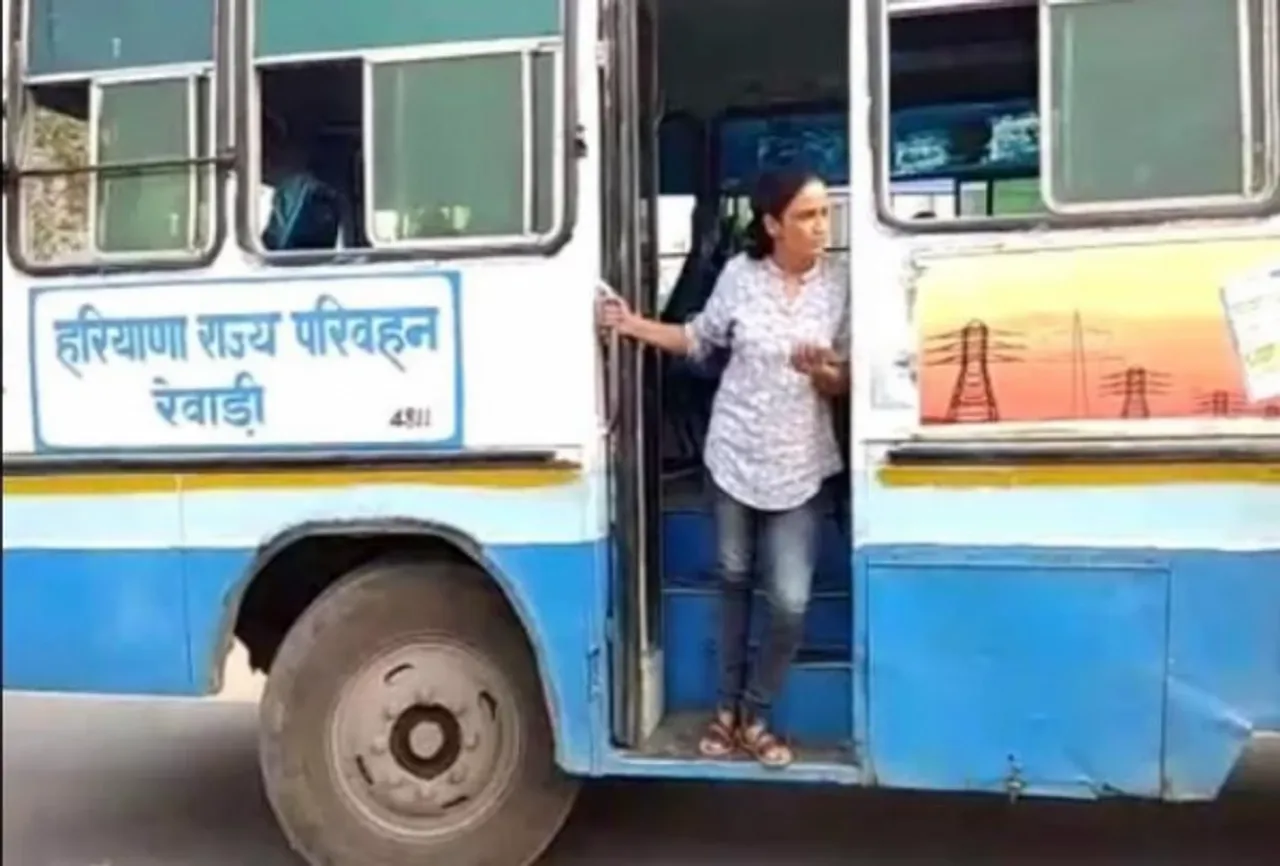 Sharmilla, is a 32-year-old, differently-abled, mother of two kids, from the Rewari district of Haryana. She is now the first woman bus conductor of Haryana Roadways. She faces a 40% disability in one of her legs, but that does not stop her from fearlessly conducting her new duty.
"Both I and my husband were unemployed. We are raising two daughters. I had been looking for a job for the last eight to ten years and when I learnt about this vacancy, I applied and got the job," she said, NDTV reported.
The State Employee Strike
The Haryana state employees went on a strike on 16th October against the government's decision to hire 700 private ownership buses. This the longest strike that the state has ever seen. This forced the government to recruit more drivers and conductors. The Haryana Roadways caters to about 12 lakh passengers each day with a total of 4100 buses and 19,000 employees. The strike was extended since the meeting between the government and the state employees remained inconclusive.
Apart from Sharmilla, due to the strike, Nirmala Rani has also been appointed as a conductor for the duty on the Sirsa-Ellenabad route.
I am Haryana's first lady conductor and I am so happy to get this job.
Sharmilla, wearing a pair of jeans and a t-shirt, has been conducting her responsibility since last Wednesday. She claims to be happy and proud of her new job."I am Haryana's first lady conductor and I am so happy to get this job. I have joined my duties three days ago and have learnt most of the things related to ticketing". She also shares how the family and people around her support and respect her work.
Women like Sharmilla contribute a great deal by bringing change in the mindsets of people around. We wish her good luck.
Picture Credit: Amarujala
Also Read : Historic Moments Of Women's Strikes Across The World
Rachna Chandira is an intern with SheThePeople.Tv