On the occasion of Haryana Day, here is a list of 10 amazing women from the state who have overcome numerous hurdles to carve a niche for themselves.
Manushi Chillar
The success of this medical student in the prestigious Miss India contest made the entire country proud. Her well deserved win at the Miss World 2017 was widely celebrated in our country as it had been 17 years since Priyanka Chopra won the award. Winning among 108 other participants, Chillar is an inspiration to thousands of young girl from Haryana and India.
Archana
This 30-year-old woman from Ballah village is the first and the only woman driver of the Karnal city bus service. Her dream of breaking through the male dominated society and doing something different came true this March. She was selected as a bus driver on a contract basis in the city bus service started by the Karnal Municipal Corporation (KMC).
Rani Rampal
Rani Rampal hails from a very rigid, conservative town of Shahabad, Haryana. She is the captain of India's Women Hockey Team. She also earned the title of 'Olympic Rani' through her brilliant skills.
Kavita Devi
Kavita is the first Indian woman to sign a WWE Developmental Contract. She has achieved both attention and fan following with her wrestling skills. Being the first wrestler from the town in Haryana, Kavita Devi has now become a household name.
Kalpana Chawla
Every kid in India, knows Kalpana Chawla's name. Her sacrifice for the larger good of the country will always be remembered. Being the first woman in space, her journey has inspired millions of girls from the state and across India.
Nishtha Dudeja
The state has once again gave us an inspiration when Nishtha Dudeja won the Miss Deaf Asia Crown. Raising bars for all, her act has shown that no barrier can stop one from achieving her dream. She also became the first Indian to clinch a title at the Miss Deaf World Pageant.
Manu Bhaker
This 16-year-old shooting prodigy won India's first gold in shooting with a new Commonwealth Games record score of 240.9 in the women's 10 M air pistol event at Belmont Shooting Ranges in Brisbane, Australia. Manu, who hails from the Goria village of Jhajjar district, has become inspiration for young girls of Haryana.
Ankit Jaglan
Ankit Jaglan, a science student of DAV College, Chandigarh, was chosen as the best air wing NCC cadet of India and was felicitated by the Prime Minister. This bold Hisar girl aspires to become a fighter pilot.
Geeta Phogat
Geeta Phogat was the first woman from India to win a gold in wrestling at the 2010 Commonwealth Games. The struggle and success of Geeta and her sisters inspired the Bollywood movie Dangal.
Sharmilla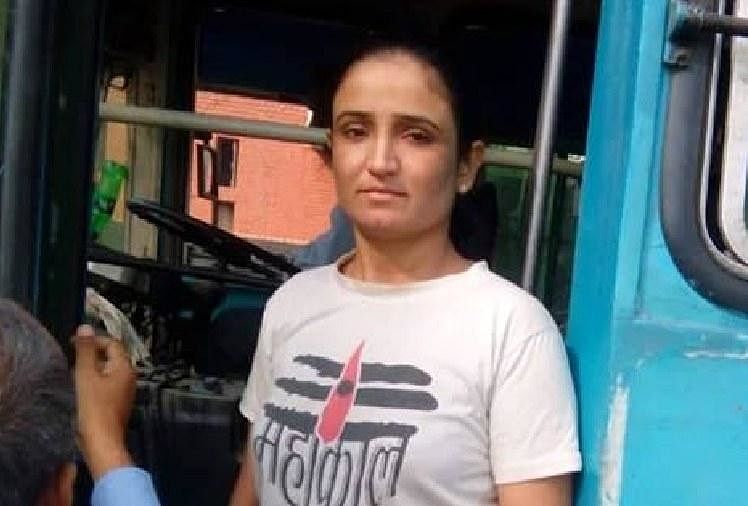 Sharmilla, is a 32-year-old, differently-abled, mother of two kids, from the Rewari district of Haryana. She is now the first woman bus conductor of Haryana Roadways. She faces a 40% disability in one of her legs, but that does not stop her from fearlessly conducting her new duty.
SheThePeople.TV salutes these extraordinary women!
Also Read: Wrestler Vinesh Phogat Wins Gold #AsianGames2018
Rachna Chandira is an intern with SheThePeople.Tv