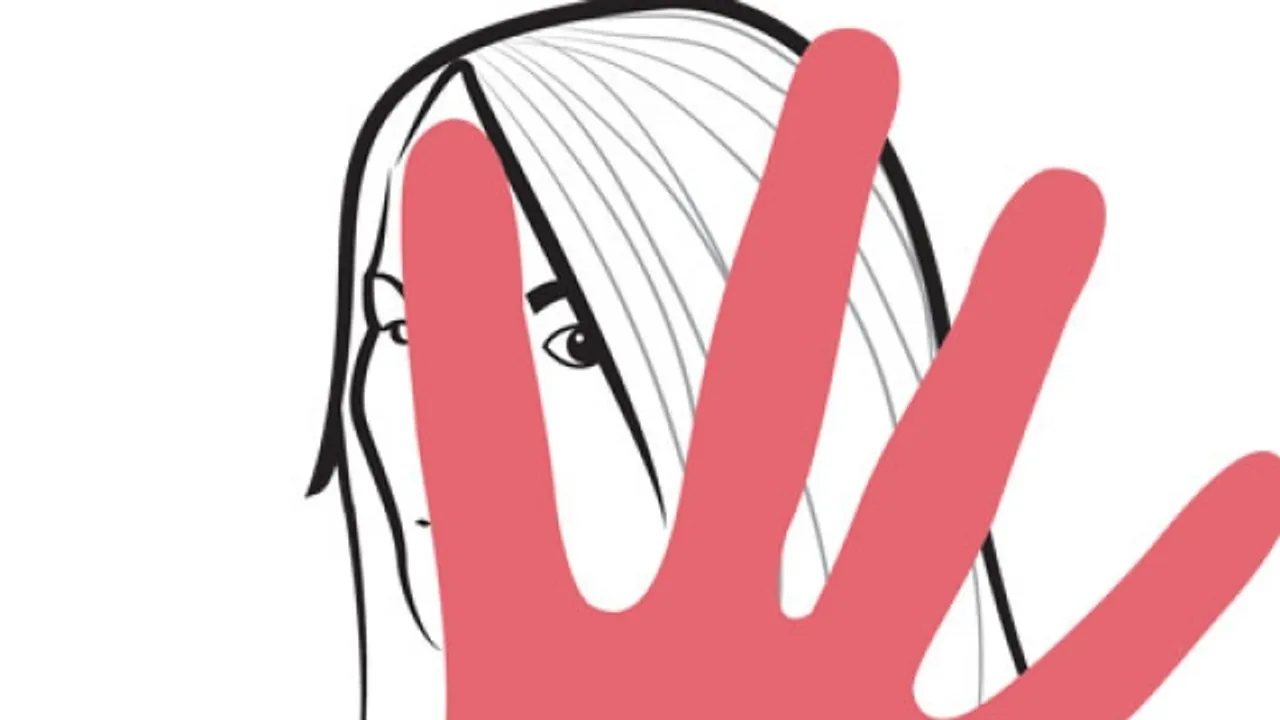 This time it wasn't just one woman. A group of 5 women were travelling on Mahakaushal Express on Saturday, heading from Jabalpur to Hazrat Nizamuddin, when a group of drunk youths harassed them and passed lewd comments. What made it worse was that it was a train full of people and no one came to the aid of the women.
These women took the train at Banda station around 12 midnight on Friday. However, six drunken youths were already sitting on their berths that were reserved for them. When asked to vacate they refused to do so and remained in those seats for almost seven hours till morning on Saturday. Occupying the seats, those goons kept passing filthy comments also, according to the complainants.
Also read: Four out of five Indian women in cities have faced Public harassment: Survey
Having had enough, finally the women got down from the train at Gwalior and reported the matter to the GRP.
Prakash Sen, SHO of GRP in Gwalior, later told media persons, "The women lodged a complaint but by the time we rushed cops, the train had left. We have sent a message to nab the accused", reported by TOI.
Harassment in trains is not new. But how one responds also makes a difference. Case in point, last year on 26 November, a woman travelling alone on a train in Maharashtra who was allegedly harassed on board. She took to twitter to seek help about the issue:

This tweet was noticed by an NDTV senior Ved Prakash, who immediately informed the Central Railway chief PRO, Narendra Patil. Such is the power of digital media that Patil also responded in no time from the Railway Ministry's twitter account: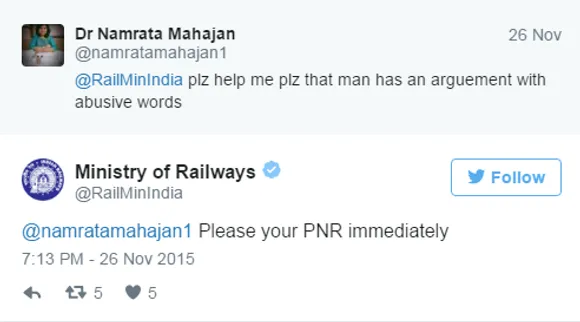 And that's how they got the information about the train. She was also asked to contact the security helpline number 182. The male passenger was shifted to another coach as he had a valid ticket.
Also read: Panic buttons in handsets: Govt sets Jan 2017 deadline
In case you are wondering what the government is doing to deal with the situation of harassment for women who travel, well certain new measures are being put in place. In progress is a proposal to set up CCTV cameras in 1000 railway stations across the country. In Thiruvananthapuram, there is the Pink Beat – an all-women police personnel patrol, always on its toe in buses. Also on the anvil is an all-women combat group to deal with the cases of molestation against women in Delhi metros. Small steps no doubt, but every one of them counts in making women feel secure when they are travelling.
Feature Image Credit:dnaindia.com