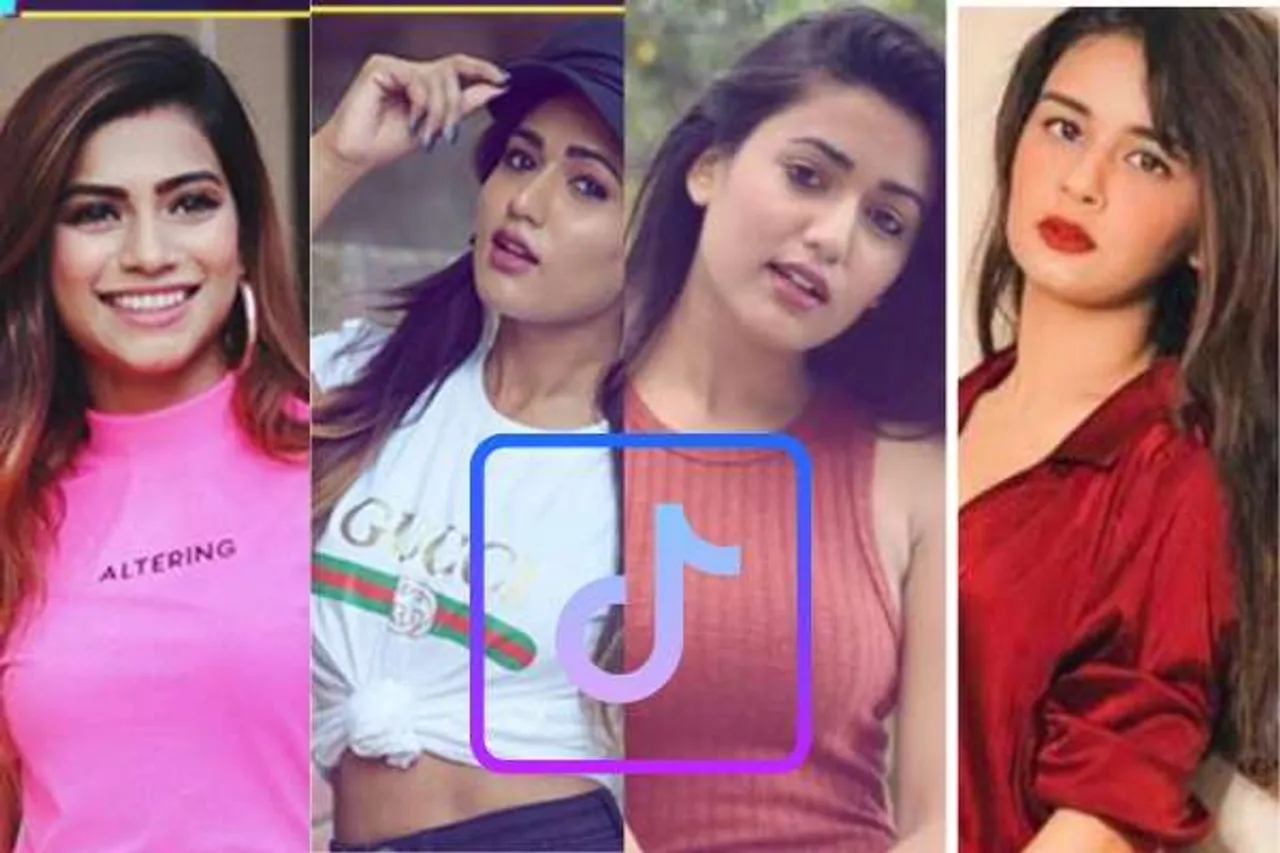 Amid news of the rising border dispute between India and China along the Line of Actual Control (LAC), the central government has decided to put a ban on 59 Chinese apps, including popular video-sharing app TikTok. The ban has been issued citing information diversion and privacy issues that may breach data, and compromise the Indian position.
The Ministry of Electronics and Information Technology (MeitY) issued a press release announcing the ban, stating: "The Ministry of Information Technology, invoking it's power under section 69A of the Information Technology Act read with the relevant provisions of the Information Technology (Procedure and Safeguards for Blocking of Access of Information by Public) Rules 2009 and in view of the emergent nature of threats has decided to block 59 apps since in view of information available they are engaged in activities which is prejudicial to sovereignty and integrity of India, defence of India, security of state and public order."
With Tiktok banned, it  has put at stake the future of many creators. Among the top ten creators are people like Nisha Guragain with 21 million followers, Arishfa Khan with over 20 million followers, Jannat Zubair, Avneet Kaur, Garima Chaurasia, Manjul Khattar, Sameeksha Sud and others who are all now wondering what's next. All of them have been raking in serious money from brands and other endorsement deals for being the leading stars of TikTok.
59 Chinese Apps Banned
The press release mentioned that The Computer Emergency Response Team (CERT-IN) had been receiving "representations raising concerns from citizens" who believed Indian data could be at risk of being compromised.
Tik Tok had crossed the 2 billion mark in the first quarter of 2020, making it one of the most popular tools of entertainment during the global coronavirus lockdown. India, which led the world in TikTok users with over 611 million downloads, has now put a ban on the app. A total of 59 Chinese-made apps have been banned, listed below:
1. TikTok
2. Shareit
3. Kwai
4. UC Browser
5. Baidu map
6. Shein
7. Clash of Kings
8. DU battery saver
9. Helo
10. Likee
11. YouCam makeup
12. Mi Community
13. CM Browers
14. Virus Cleaner
15. APUS Browser
16. ROMWE
17. Club Factory
18. Newsdog
19. Beutry Plus
20. WeChat
21. UC News
22. QQ Mail
23. Weibo
24. Xender
25. QQ Music
26. QQ Newsfeed
27. Bigo Live
28. SelfieCity
29. Mail Master
30. Parallel Space
31. Mi Video Call – Xiaomi
32. WeSync
33. ES File Explorer
34. Viva Video – QU Video Inc
35. Meitu
36. Vigo Video
37. New Video Status
38. DU Recorder
39. Vault- Hide
40. Cache Cleaner DU App studio
41. DU Cleaner
42. DU Browser
43. Hago Play With New Friends
44. Cam Scanner
45. Clean Master – Cheetah Mobile
46. Wonder Camera
47. Photo Wonder
48. QQ Player
49. We Meet
50. Sweet Selfie
51. Baidu Translate
52. Vmate
53. QQ International
54. QQ Security Center
55. QQ Launcher
56. U Video
57. V fly Status Video
58. Mobile Legends
59. DU Privacy
Background
The decision comes in the wake of 20 Indian soldiers martyred by Chinese troops in the Galwan Valley of Ladakh between June 15 and 16. Indo-Chinese conflicts have been brewing in the territory all this month, over China's transgressions of the LAC that divides the two countries. The region is considered to be economically, politically, and strategically significant for both countries, each of which have their own conflicting drawings of the border.
Commentators believe that the standoff has the potential to turn dangerous if not reconciled with immediate effect. The last, and the only, war between the two countries was in 1962, which had concluded with India's defeat.
25-year-old actor Nikita Kumar feels that banning TikTok will be a huge loss for everyone associated with the platform. "I feel banning Tiktok is a big loss for content creators, actors and dancers. Tiktok was a platform for many people to showcase their talent irrespective of their class and caste. It is disappointing to see common people lose one more platform at the time of pandemic and debate of nepotism and exclusion of outsiders in Bollywood is a raging topic," said she.
SheThePeople asked technology lawyer Mishi Choudhary what she thinks about the ban. Choudhary said, "S.69A IT Act empowers the Government to block any content in the interest of defense of the country. This move underscores that cyber world and Internet are part of the geopolitics and not some distant matter left to the techies."
Further she added, "We must have a robust cyber peace or war policy that addresses our national security concerns and presents a well thought through,  rights respecting policy in sharp contrast to an authoritarian regime like China."
Will comply with Government order: TikTok India Head
TikTok India's head Nikhil Gandhi has said in a statement, "The Government of India has issued an interim order for the blocking of 59 apps, including TikTok and we are in the process of complying with it. We have been invited to meet with concerned government stakeholders for an opportunity to respond and submit clarifications. TikTok continues to comply with all data privacy and security requirements under Indian law and have not shared any information of our users in India with any foreign government, including the Chinese Government. Further if we are requested to in the future we would not do so. We place the highest importance on user privacy and integrity.
TikTok has democratized the internet by making it available in 14 Indian languages, with hundreds of millions of users, artists, story-tellers, educators and performers depending on it for their livelihood, many of whom are first time internet users."
Tanvi Akhauri is an intern with SheThePeople.TV.