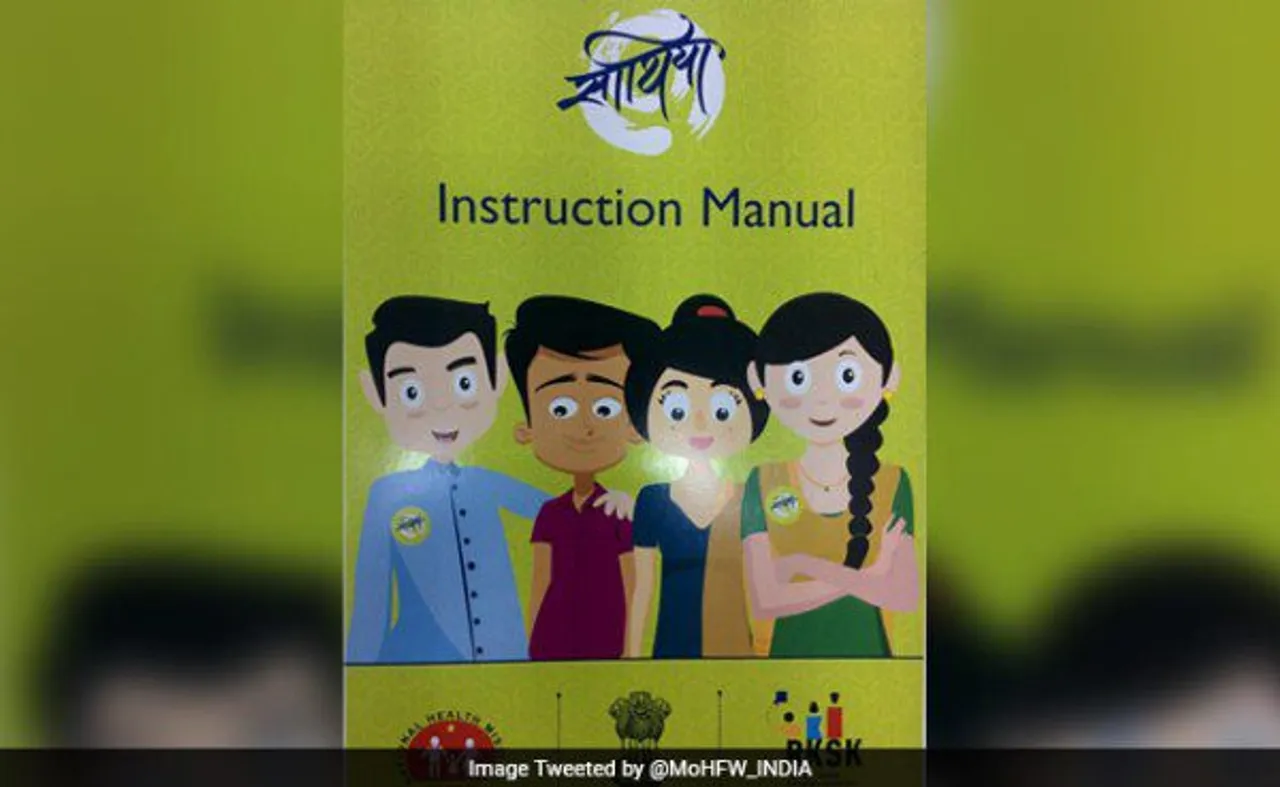 In a bid to promote adolescent health issues and impart knowledge, Health Secretary C.K Mishra has launched the "Saathiya Resource Kit" and "Saathiya Salah" mobile app. The app can be downloaded on all Android devices through Google Play.
The resource material has been prepared by the Health Ministry in partnership with United Nations Population Fund (UNFPA) and Population Foundation Of India. Highlighting the need for such an app, Mishra said that around 253 million adolescents live in India. He emphasized that adolescents are the future assets of our country.
The resource kit contains an activity book, a game, a question-answer booklet, and a peer education diary. Interestingly, the kit also propagates that feeling attracted towards members of the same gender is not a taboo. It, however, also added that it is important to have consent in all such relationships.
Also Read: Delhi Police Starts Sashakti To Train Girls In Self-Defence 
Combating gender-based violence, focusing on issues based on contraception, bullying are some of the other tenets of the app. The ministry is shouldering the responsibility of training over 1.6 lakh peer educators who will educate adolescents at the grassroots level. The aim is to bring about a change towards the sexual well-being of young children and gender-based discrimination in the rural set-up as well.
Shri C K Mishra, Secretary (HFW) launched the 'Saathiya Resource Kit' along with the Saathiya Mobile App under RKSK #AdolescentHealth pic.twitter.com/WzvRot2fuc

— Ministry of Health (@MoHFW_INDIA) February 20, 2017
SheThePeople.Tv spoke to law student Rashi Goel who downloaded the app.
"Both my siblings are on the threshold of adolescence. I downloaded the app for them. It is good to see the government making efforts to educate them regarding their health. Adolescents are curious people. This app can satiate their hunger for more knowledge by guiding them in the correct direction. But it would have been better if the app was bilingual. It is available in Hindi only."
Image tweeted by MoHFW_ INDIA
Also Read: Depression In Teenage Girls Rising
Charvi Is An Intern With SheThePeople.TV