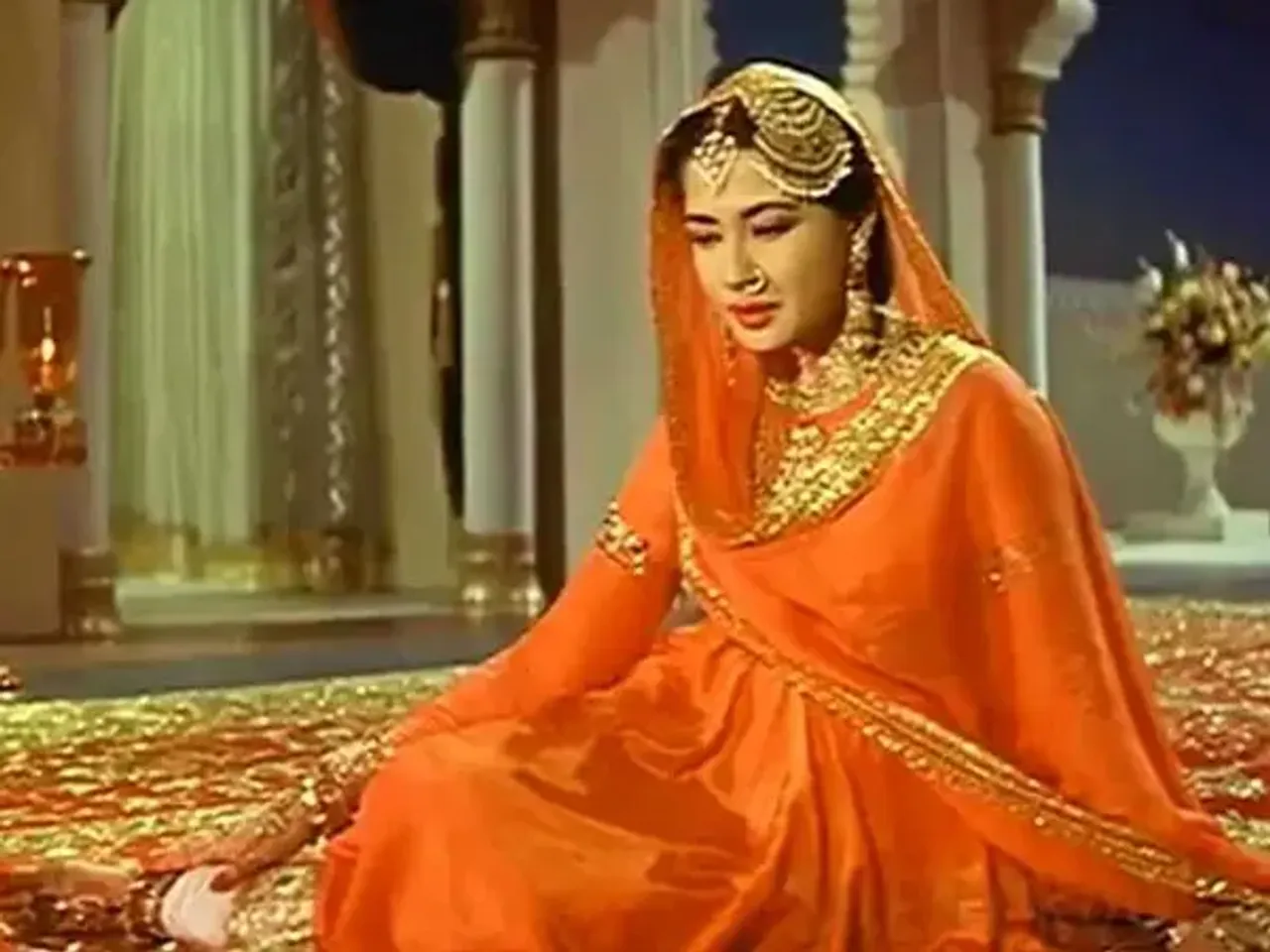 Bollywood legend Meena Kumari, who would have turned 85 today, has been honoured by Google Doodle.
Dubbed Bollywood's 'Tragedy Queen', she was born on August 1, 1933, to Ali Baksh and Iqbal Begum. Named Mahjabeen Bano, she literally grew up with lights, camera and action. Working right from the age of four, back then, she was popularly known as Baby Meena. The actor, who became an unmatchable star in Indian cinema, appeared in more than 90 films during her three-decade career.
She played every role with a strong, yet vulnerable side and that made her rise above the other actresses. Meena Kumari's aura reigns even today in remembrance of her epic performances.
This tragedy queen was the only female actor to have won three Filmfare nominations for the "Best Actress" category in the year 1963. Her stellar performances in Aarti, Sahib Biwi Aur Ghulam and Main Chup Rahoongi earned her nominations.
Epic films in a short span of time
Her most memorable films include Pakeezah, Parineeta, Sahib Bibi Aur Ghulam, Mere Apne, Aarti, Baiju Bawra, Dil Apna Aur Preet Parai, Foot Path, Kaajal and Dil Ek Mandir. Her grieving looks and sheer ability to express every emotion through her eyes made her famous in every household.
In 1972, aged just 38, she died due to liver cirrhosis. This was right after a few weeks that Pakeezah, her most loved film, released. She couldn't witness the film's grand success. Her name, even today, brings up many emotions that were attached to her performances. Her complex emotions of melodrama, tragedy, pain and loneliness are fresh in memory across generations.
Meena Kumari was not just a talented performer on screen but a poetess too. She wrote under the pseudonym "Naaz". After her death in 1972, Tanha Chand, a collection of her poems was published. Gulzar compiled the book.
It was through her expressive eyes that Meena Kumari engaged audiences. She made her mark so strong that there wouldn't be any other but only one Meena Kumari forever.