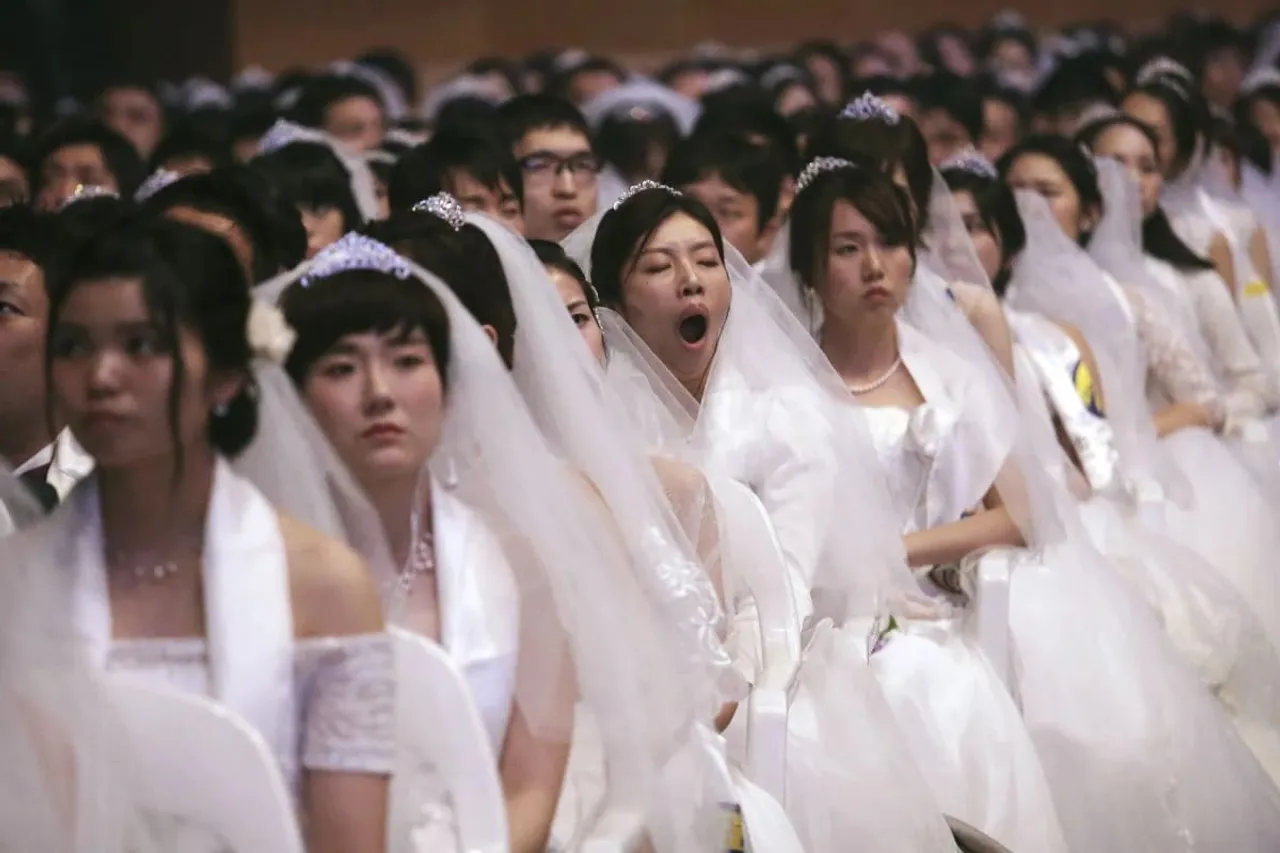 A fashion trend has been doing the rounds lately in China called "Good for Marriage." It has generated a storm on social media, with women opining that the demure, feminine style plays gender stereotypes and discourages financial independence.
The trend became very popular among social media influencers who promoted ways that they believed would make women more attractive to potential husbands as officials struggled to come up with ways to boost the number of marriages and births, which dropped significantly to record lows last year, which ultimately led to the first decline in the population in the past six decades.
Good For Marriage Trend In China
Since official policies make it difficult for single women to have children, the number of childbirths is closely related to the rate of marriage in China.
One user posted on China's social media platform Weibo, saying that they are desperately working towards the "difficult to marry style." They considered themselves to be a person who loves exercising and shopping and a feminist who likes to argue.
Another person said they were so happy to be alone. They said it was okay to be a hard-to-marry girl who was sensible, self-interested, and self-loving.
The hallmark of "Good for Marriage" is pastel make-up and modest clothing, which is based on "Brilliant Girls," a 2021 TV show that revolves around a woman who wants to get married as soon as possible.
In Chinese, the term literally translates into "good family tradition." Women are traditionally perceived to be the primary carers of children and are responsible for domestic chores.
A user on China's "Little Red Book" social media site said that she was working hard to be "difficult to marry." She said that the most important thing in the end was to be rich and financially independent.
It's reassuring to know that women aren't giving in to this "trend" and instead are clear about their priorities. Instead of forcing marriage upon women to raise the country's population, policies enabling single women to have children could be enforced.
Considering marriage to be the only way to have children and making women appear "attractive" to potential grooms is outright regressive and a shame to the progress society has ever made with regard to women's empowerment. Wouldn't it be a laudable move if China focused on progressive methods to increase its population rather than forcing women to turn into brides?
Views expressed by the author are their own
---
Suggested Reading: What Is the 4B Feminist Movement? Motion Persuades South Korean Women To Renounce Marriage