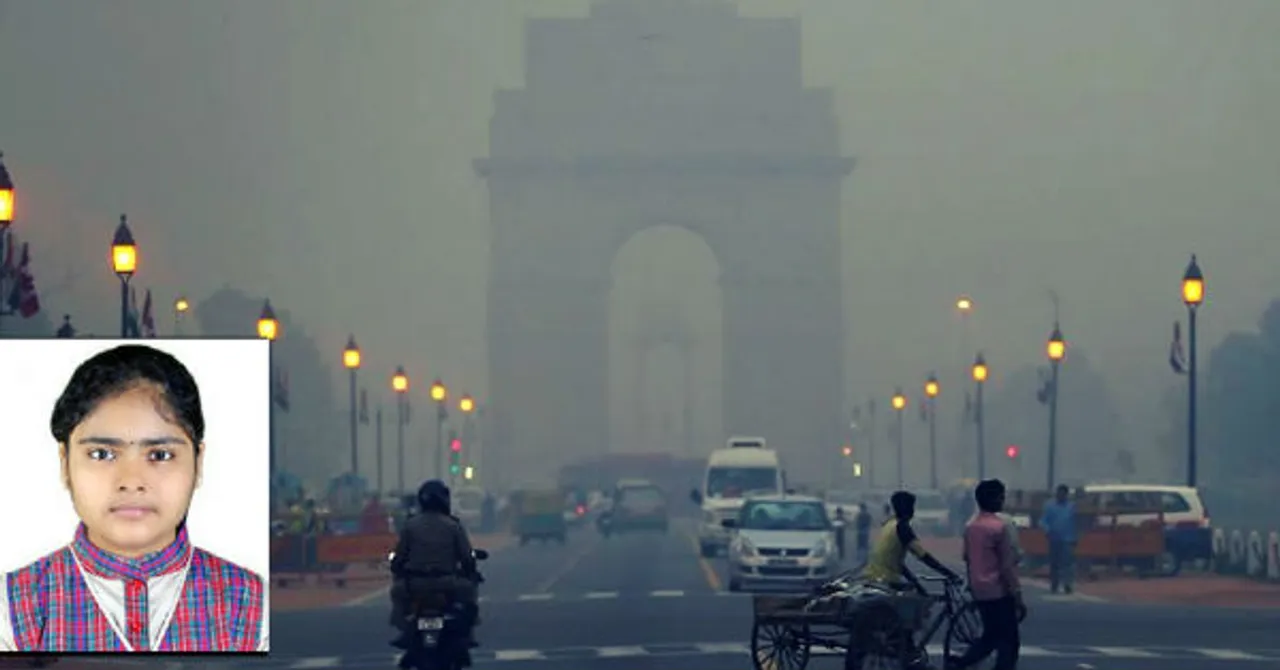 Air pollution has increased in the country over the last few years. 2016 charted the worst readings in history, with Delhi still smoggy post Diwali celebrations.
In order to curb air pollution, a schoolgirl from Bhubaneswar, Priyanka Panda, invented a one-of-its kind device that could be installed next to the odometer of a bike and would give out an alarm that would make the rider aware of the ways in which he/she is polluting the air.
Also Read: No child's play this: Bengaluru school girls develop mobile app
The alerts start working when the rider attempts to waste fuel or contributes to air pollution.
Also Read: Teenage girls from Dharavi turn app developers
Priyanka's invention won the 2016 IGNITE award from the President on November 6. Her creativity, that will let vehicle owners know about the pollution they cause, was lauded by many.
Priyanka, who is inspired by late President APJ Abdul Kalam, told PTI, "Most of the time, while travelling, people do not care to turn off the car's engine when at the redlight or short halts. This releases harmful pollutants in the air and wastes fuel. So, I thought of ways in which this could be prevented."
Also Read: This 10-year-old from Bhopal runs her own library to educate slum kids
Priyanka believes that her innovation is revolutionary and several vehicle manufacturers would be interested in buying it.
IGNITE is a national competition of original technological innovations that brings in innovative children younger than 17 years together.
Feature Image Credit:  thebetterindia
Join Us on https://www.facebook.com/SheThePeoplePage
Follow Us on https://twitter.com/SheThePeopleTV