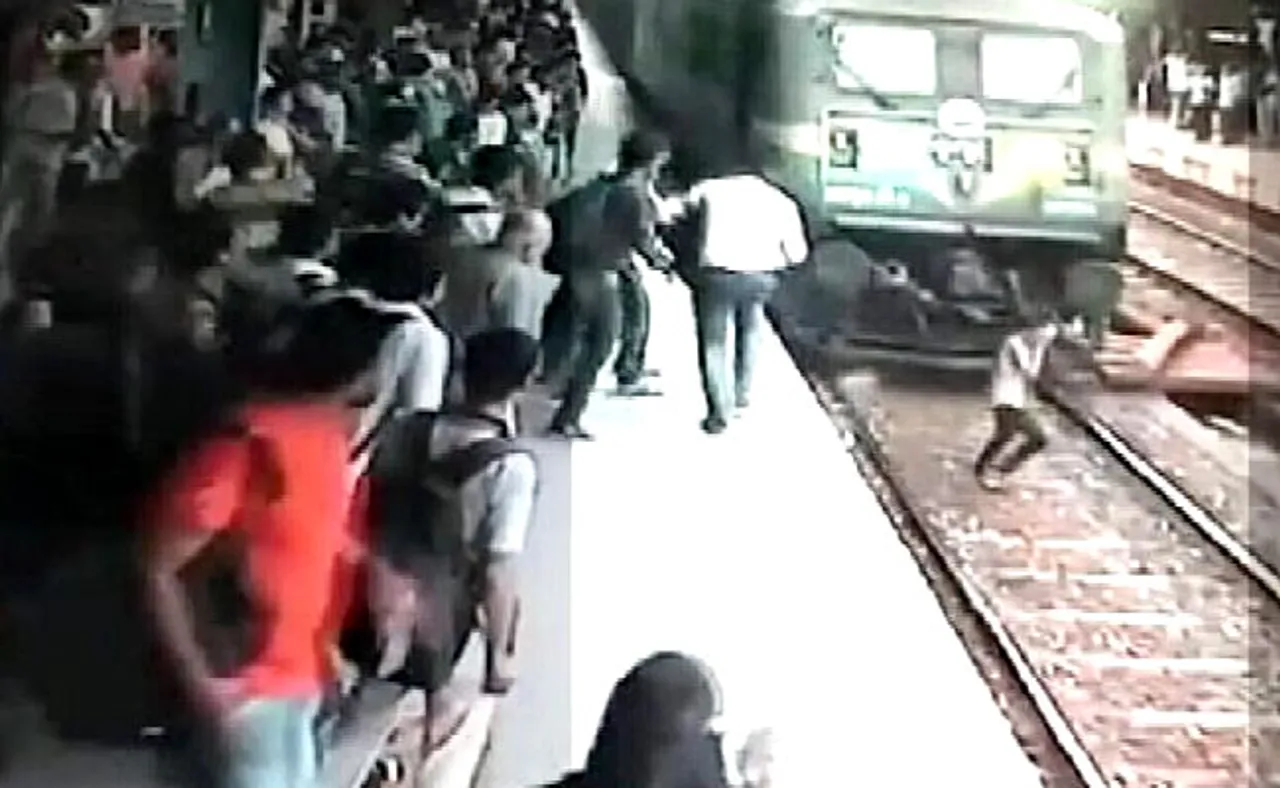 How many times have we come across safety hoardings warning us against using earphones while crossing the road or railway tracks? And how many of us pay heed to them?
19-year-old Pratiksha Natekar is bent upon spreading awareness about this issue after she had a close shave with death last month while crossing the railway tracks of Mumbai's Bhandup station with her earphones on.
She wants to sensitize people about the issue. "I would appeal to everyone to not plug in earphones while using the railways. Don't use headphones while boarding a train or waiting for a train," Pratiksha told NDTV. She added that one must use a foot overbridge to cross tracks.
Read Also: What Can Music Do To Your Body
Pratiksha's accident came into limelight when a cellphone video -- shot by a passenger that showed her panicking and running towards the train -- went viral on social media.
The video also shows how she freezes, turns around and covers her face. The train hits her and rolls on.
She tells NDTV that she saw herself in the hospital and didn't remember anything of the collision. She has suffered minor injuries on her lips, eyes and her head.
"We were scared. We lost hope of seeing her alive," her grandmother said.
Such accidents involving people's carelessness have increased in the recent years. Despite caveats issued by the police, pedestrians use cellphones and listen to music while driving and crossing roads. Even imposing a hefty fine has failed to work.
Picture Credit: NDTV
Read Also: Meet The First Woman In Asia To Drive A Diesel Train
Charvi Is An Intern With SheThePeople.TV