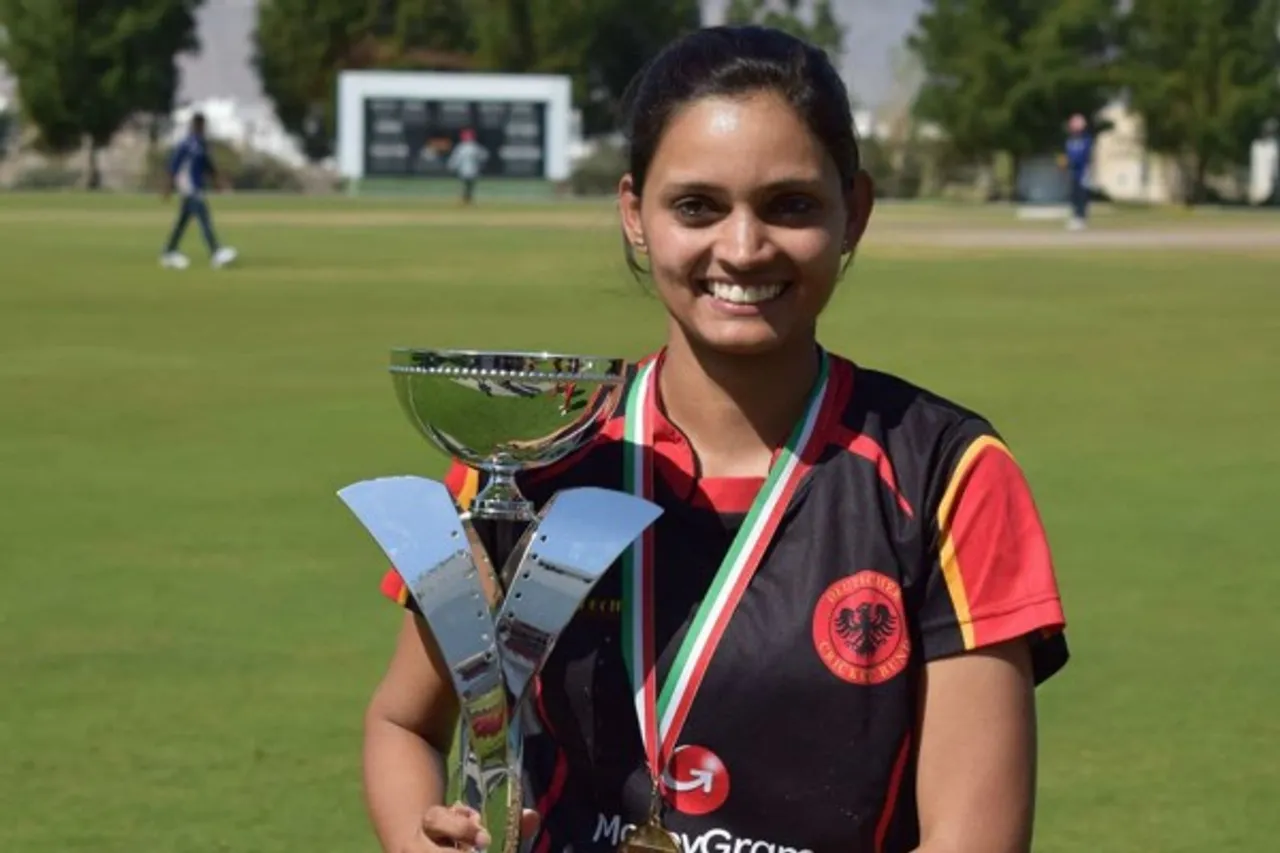 Playing for the German women's cricket team, Captain Anuradha Doddaballapur stole the limelight on Friday. She became the first-ever bowler to take four wickets in four consecutive balls in women's T20Is. The Indian-origin right arm pacer finished with the brilliant figures of 5/1. Incidentally, she surpassed Sri Lankan cricketer Lasith Malinga's record of 5/6 against New Zealand in 2019 to create the new world record for the best T20I figures by a captain.
Anuradha originally belongs to Karnataka, India. Anuradha is also the first woman bowler to achieve this unique feat. In the men's game, only Malinga and Afghanistan's Rashid Khan have managed to earn the feat, MyKhel reported.
2nd T20I
Janet Ronalds 105*
Emma Bargna 5/9

3rd T20I
Anne Bierwisch 3/5 inc. a hat-trick 🎩

4th T20I
Christina Gough 101*
Anuradha Doddaballapur 5/1 and first woman to take 4️⃣ in 4️⃣ in T20Is

🎥 🇩🇪 captain @Anuradha_d_18 is thrilled with her side's efforts against Austria 💪 pic.twitter.com/uVrRH3P88O

— ICC (@ICC) August 14, 2020
Two kannadigas in the middle, nothing else expected 😜 https://t.co/qvi7tMs65X

— Anuradha Doddaballapur (@Anuradha_D_18) August 14, 2020
Anuradha who dons the captain's hat for the German side led the team to a 137-run victory over Austria in the fourth T20 International of their Austrian tour. Teammate Anne Bierwisch also clinched a hat-trick in the previous T20I on August 13 against the same team, ICC Cricket reported.
Also Read: Mother Of Budding Cricketer Working As Bus Conductor In COVID-19
What You Should Know
Captain Anuradha Doddaballapur became the first bowler ever to take four wickets in four balls in women's T20Is.
Anuradha Doddaballapur, who originally hails from Karnataka, is also the first woman bowler to achieve this feat.
 The German team beat Austria 5-0 in the five-match T20I series.
In the series against Austria, the German women's team, known as the 'Golden Eagles', broke numerous records. "I'd like to thank everyone at Austria cricket for hosting us despite the current circumstances. We are excited to take the field again after a seemingly long break," a 33-year-old Anuradha had said at the beginning of the series.
Anuradha, who has represented the Karnataka State Cricket Association (KSCA) before, has helped her current team stand at 27 in the ICC T20I women's rankings.
5-0 series win against Austria, record breaking stuff from batters and bowlers alike. Love this @GoldenEagles_DE team and so very proud of what we've achieved! That's 9 T20I wins in a row💪🇩🇪#happycaptain #riseupandflyhigh #ilikehelicopter #misspeltnames #squadgoals #recordtour pic.twitter.com/fXnwsKs8Da

— Anuradha Doddaballapur (@Anuradha_D_18) August 16, 2020
Feature Image Credit: Sportstar
Also Read: Footballer Turned Police Officer, Now Patrols Streets During The Pandemic