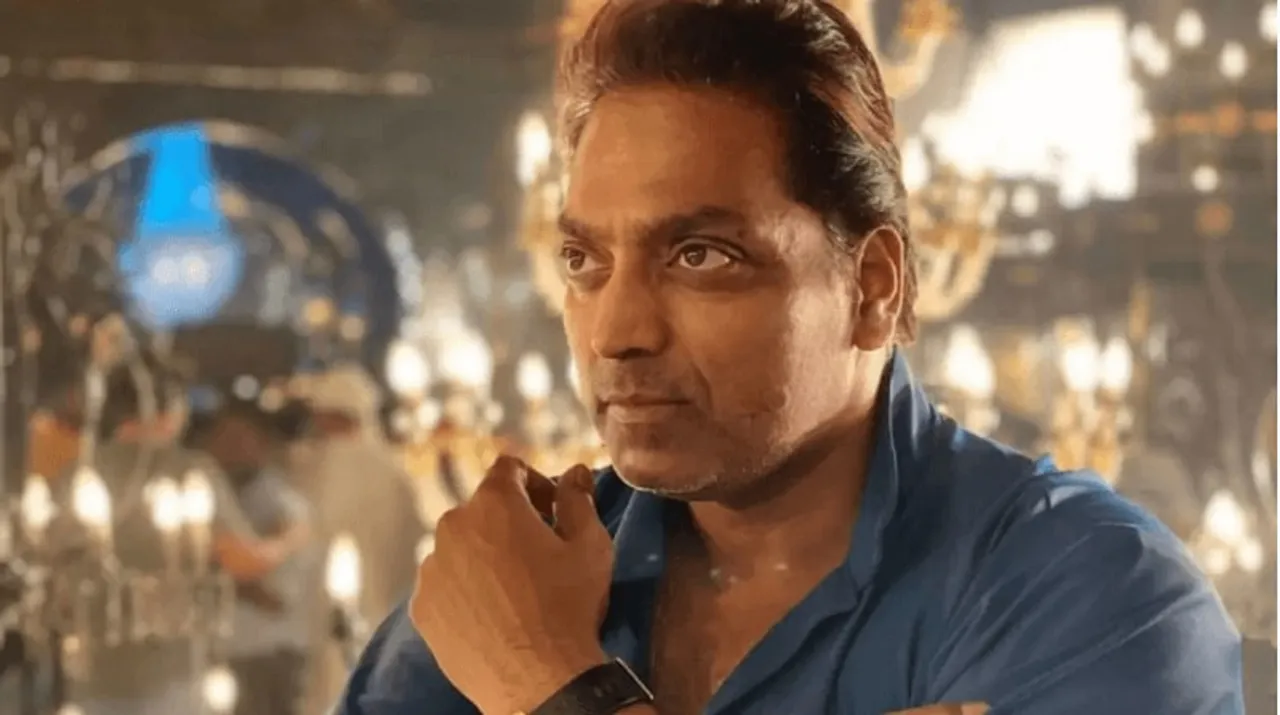 A 33-year-old assistant choreographer has filed an FIR against celebrity choreographer Ganesh Acharya accusing him of goading her to watch porn and sexually assaulting her at Amboli police station in Mumbai. The complaint made against Acharya also includes the names of two of his female colleagues - Jayshree Kelkar and Preeti Lad. Paramjit Singh Dahiya, deputy commissioner of police, zone 9 told media that a complaint has been registered against them under relevant sections of IPC for sexual harassment, voyeurism, stalking, criminal intimidation, among other offenses.
The assistant choreographer's testimony
The survivor spoke to SheThePeople exclusively and recounted the incident that allegedly occurred in 2009-10. "His office was in Andheri which wasn't anything like an office but a flat with bedroom etc., that he had made into an office space. As a dancer back then, we used to get called for work in a particular song in a film etc. and we used to go for it. Generally, we didn't have much to do with who the choreographer was. I worked with Ganesh Acharya quite a few times. And all of us dancers used to go to his office in a group to get our paycheques. Once I had to go there alone and as usual, he was watching porn on his computer. Suddenly he grabbed me by my hand, pulled me towards him, touched my stomach inappropriately. I shrugged his hand off of my body and warned him to never do that again. I threatened to file a complaint against him in police and the association."
Also Read: #MeToo: Sona Mohapatra's Scathing Response To Anu Malik's Letter
While she decided to never work with him again, due to the nature and uncertainty of her work as a dancer, she had to do so, despite this alleged incident, she adds.
Removal of the assistant choreographer from the association
However, in 2019 Acharya was appointed as the general secretary of Indian Film and Television Choreographers Association (IFTCA). After acquiring the chair, the woman alleges that Acharya started to harass her again by continuously asking her for commission over her work and by demanding sexual favours from her. "Since I now also have a card for an assistant choreographer, I regularly visited the office for work or in between shoots as it was a safe space for me. Whenever he spotted me in the office, he would demand a commission of Rs 500 for every work that I take up and would ask me to get sexually intimate with him. He would also threaten me that if I didn't do this, he wouldn't let me work in the industry," she claims.
On stating if he harassed her all this while, she further accused Acharya of being a "womanizer" and that he does it with a lot of women dancers. "But they haven't spoken up about it and I had to because I had no other option." In November, Acharya revoked her membership from IFTCA, which, as per her, has been done "unfairly" because she didn't grant him the favours he had asked for.
Difficulty in finding work
The woman asserts that since November she hasn't been able to work and has been urging to remove the ban on her. Then recently in January, she connected with noted choreographer Saroj Khan appealing to her to revoke the ban. "On January 26, she called me to the office and said that she would raise my issue with the association but for some reason, she couldn't come and I had gone there. When Jayshree and Preeti saw me there they started to harass me also and abuse me for entering the office on Acharya telling them. And after some time, they started to beat me up. It is after so many of traumatic experiences I decided to finally file a complaint on all the issues I had been facing in the industry because of Ganesh Acharya," she says.
Talking about finally speaking up against sexual harassment in the industry, she says, "I want justice. I want to get back to work and I want Ganesh Acharya to go to jail for sexually harassing so many women and that he never gets work again."
On the work front, she says that she hasn't got any work in the industry since November because of the non-cooperation stand from IFTCA. "No one is giving me work and when I go and ask for work, people ask me if my matter with IFTCA has been resolved or not? How can we hire you or else, we will be pressurized from IFTA to throw you off work? etc," she claims, adding that other office-bearers at IFTCA are also siding with Acharya.
Another survivor comes forward

Meanwhile, another assistant dancer has also filed a complaint with National Commission for Women on Tuesday alleging that Ganesh Acharya sexually harassed her in 1990. In a letter to NCW, she accused Acharya of forcing her to have sex with him.
"It happened to me three decades ago. I have been married and have had kids, but he hasn't changed one bit. When I read about the FIR, I knew I had to speak up too. In 1990, I used to go to Sahiba hall in Andheri West where several masters take dance classes. Acharya used to assist Kamal masterji. I was 18 then and working as a non-member dancer," the woman told Mid-Day.
"One day, Acharya said it's mandatory to learn Jive for auditions and invited me to his class in Santacruz East. Classes were held on Sundays at 11 am. One of his assistants picked me up from Khar subway and dropped me to a room on the first floor of Hotel East and West. I did not suspect anything till that point," she said.
Also read: #MeToo: MJ Akbar Cross-examination, "I Don't Remember"
"There were no other students. Acharya said the assistant has gone to bring the sound system and other students. On the pretext of teaching me Jive, he kissed my neck and cheeks. When I resisted, he threw me on the bed and said he wanted to make love to me and marry me. I kept saying no but he kept moving his hands over my body. I was too terrified and told him I am on my period. He finally got off from me and said, 'Kya yaar, mood kharab kar diya'," the woman said in the interview.
"He got other students to call me and ask what the problem was. He said he was willing to waive off the fees. I know another person with whom he tried something similar. It's shocking that he is still misusing his power," she said in her complaint.
Once I had to go there alone and as usual, he was watching porn on his computer, Suddenly he grabbed me by my hand, pulled me towards him, touched my stomach inappropriately when I caught hold of myself. I shrugged his hand off of my body and warned him to never do that again.
Ganesh Acharya's stand
However, Acharya has denied both the complaints and said that these complaints are being raised now to malign his image. He has also filed a defamation complaint at the local police station against the woman who filed the FIR.
"I don't know this girl. After her complaints I found she was part of a group of dancers I worked with in 2007. She is doing all this as she was expelled from the choreographer's association and is now the committee member of a rival dancers' association, which is against me. She had sent letters and notices to me, to IFTCA, making false allegations against me of harassing her," he said.
Picture Credit- India Today