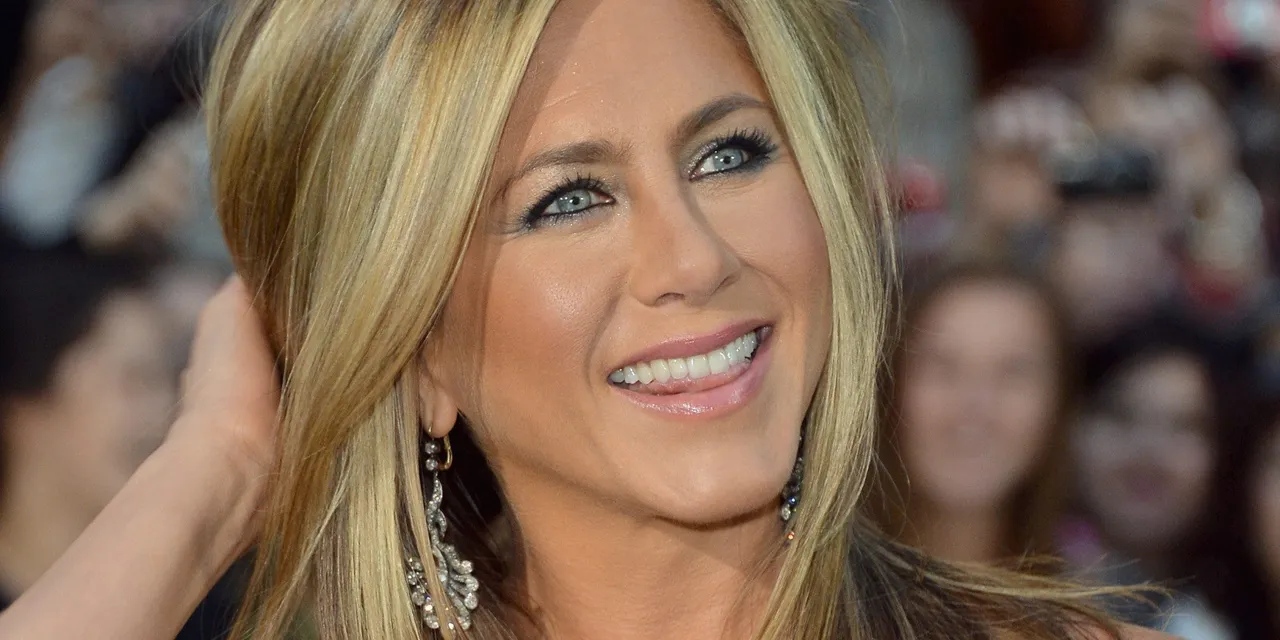 Honest confession: We have all been there, wondered throughout the ever-popular show Friends (even while binge watching it over and over again) as to why Rachel aka Jennifer Aniston had to repeatedly reveal her nipples through her outfits in this '90s sitcom.
And here's what she has to say about it. "Yeah, I don't know what to say about that! It's just one of those things, I guess. I wear a bra, I don't know what to tell ya!," Aniston replied.
Friends was one of such shows on television that had constantly promoted the free-the-nipples notion, breaking the stereotype of having to wear a bra all the time. Aniston was one of the six friends, and oh how they played beautifully their endless journey together! We loved her back then, we love her still and are never going to stop loving her ever!
Also Read: Bedazzled Breasts and the Binary Opinions: Glastonbury Festival
Recently, she gave a fitting answer to all those rumours and made us fall in love with her all over again. The 48-year-old actress was asked if she felt uncomfortable being called 'the OG of #FreeTheNipple because the show often featured Rachel's nipples.
"And I don't know why we're supposed to be ashamed of them -- it's just the way my breasts are!" she continued saying, "But hey, OG, I'm not going to complain!"
Rachel Green is the OG of #freethenipple pic.twitter.com/5dc9XO6QZu

— lex (@_alexisnicole69) May 8, 2016
When such queries arise, people do tend to start talking about body positivity. When Jen was asked about body-shaming in an interview with Vogue, she said, "I think the problem is the tabloids and the gossip columns taking the human body and putting it in a category. They're either fat-shaming, or body-shaming, or childless-shaming."
Check Out Saloni Chopra's Photo Series On Rape, Slut Shaming
https://twitter.com/FutballTweets/status/896717418025934848
"It's a weird obsession that people have and I don't understand exactly why they need to take people who are out there to entertain you, and rip them apart and bully them? Why are we teaching young women this?" she said. "It's incredibly damaging. I was finally like, This has just got to stop!" she added.
She continued, "If you're going to walk out and have your nipples showing, or your belly is a little bloated, or you're not at the weight you want to be -- you are perfect no matter what you are and no matter where you are and who cares!"
"You have to tune out the noise, which is fine by me, because I just know that I'm happy and healthy and doing everything I can to be good in the world and to the people I work with," she claimed.
Why Jennifer Aniston is 'fed up'
Well, we have all had this Jennifer Aniston-type situation sometime or the other. When will the society get the facts right that women's breasts come with nipples and sometimes you see them? And, THAT'S FINE!
I can personally vouch for all womankind. Going free-nipples would be the best thing that can ever happen to women. We can't even begin to start explaining how painfully disturbing it is to wear a bra all day long – day and night! But when we finally get home and unhook this monster, it feels like heaven. Will that day come when India, too, would go by the tag of #FreeTheNipple country?
So do you think women should walk bra-less in India? Comment below...
But Again...
READ: Tit For Tat: New Mom Christian Serratos Hits Back At Trolls
Join Us on https://www.facebook.com/SheThePeoplePage
Follow Us on https://twitter.com/SheThePeopleTV