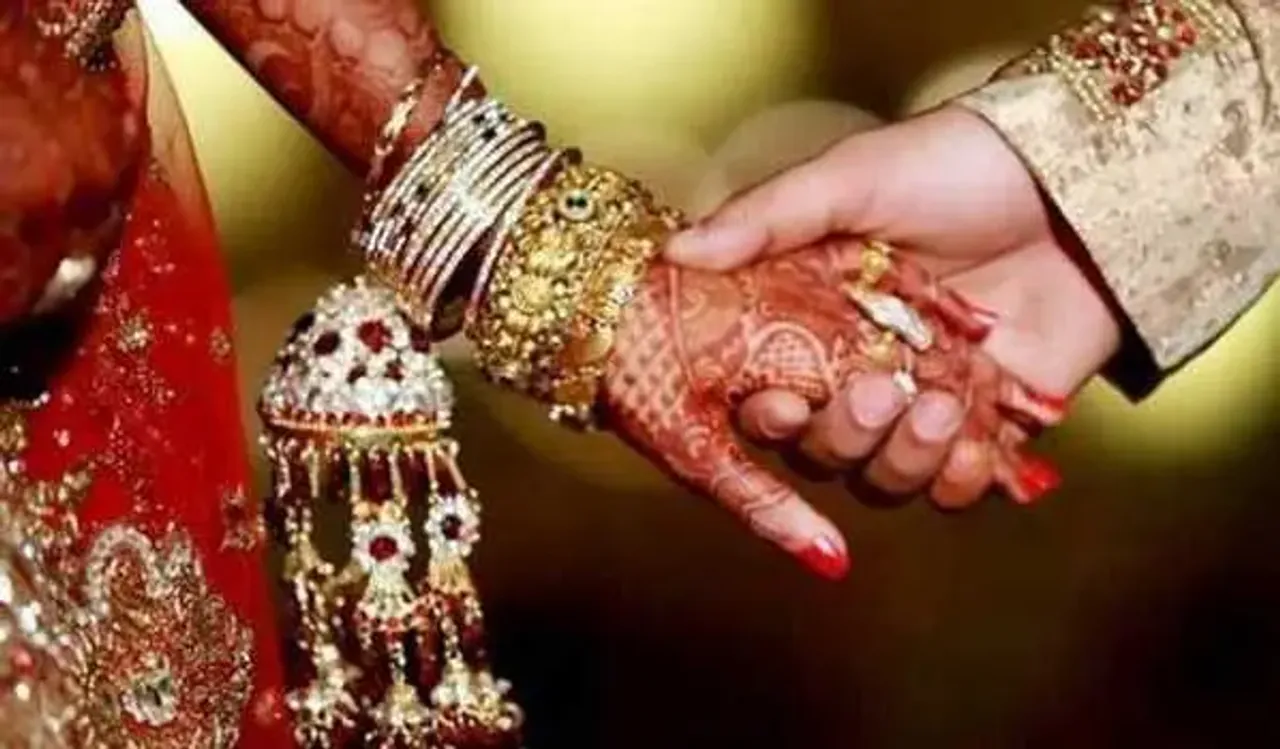 Former PWD minister and senior Congress MLA from Madhya Pradesh, Sajjan Singh Verma is facing backlash after questioning MP chief minister Shivraj Singh Chouhan's call to raise the age of marriage for women. Verma questioned the suggestion to raise the age of marriage for women to 21, arguing that girls are capable of reproducing children at the age of 15.
"These are not my findings, this is as per doctors report that girls are suitable for bearing a child at the age of 15. Owing to it only, a girl is considered mature enough for marriage at minimum 18 years of age," said Verma. He also said that girls should go to their sasural (in-laws home) and be happy for life after they turn 18.
Also Read: India Unsafe for Women : Medical Student's Body Found in A Dam, Social Media Erupts with Anger
While inaugurating "Samman", a public awareness drive focusing on crimes against women, CM Chouhan called for the marriageable age for women to be increased to 21. He also announced that the state will implement a new system wherein women moving out of their house for work will register themselves at their local police stations, following which they will be tracked for safety. While his comment on tracking the movement of working women created a controversy, it has been overshadowed by Verma's comment on marriageable age for women.
#WATCH | According to doctors, a girl is ready for reproduction by the age of 15. Is the CM a doctor or a scientist? So, on what basis does girls' marriage age should be increased to 21 from 18: Congress leader Sajjan Singh Verma in Bhopal pic.twitter.com/sVF1UyeLra

— ANI (@ANI) January 13, 2021
Verma, while questioning Chouhan's statement, further asked, "Is the CM a doctor or a scientist? So, on what basis does girls' marriage age should be increased to 21 from 18?"
Presently, the legal age for women to get married is 18 in 'India, which is three years lower than that for men, for whom the legal age is 21 years. "I feel that the marriage age of daughters should be increased from 18 to 21 year," said Chouhan, adding that he wanted to make this a matter of debate, and the country and the state should reflect on it.
Also Read: Haryana Sex Ratio At Birth Improves After Six Years; But Declines Over 2019
The controversial statement made by Verma sparked a nationwide debate. BJP spokesperson Neha Bagga said that Verma's "shameful" statement was not only an insult to the daughters of MP but of the whole country. "Marking such statements go against his name Sajjan which mean gentleman," Bagga added, further requesting the Congress national president Sonia Gandhi to demand a public apology from Sajjan Singh Verma for this insult and later fire him from the party.
According to ANI, the National Commission for Protection of Child Rights has now sent a notice to Verma, asking him to "provide an explanation within 2 days giving reasons and justifying his intention for making such discriminatory statement against minor girls and law..."
National Commission For Protection of Child Rights issues notice to Congress leader Sajjan Singh Verma, requesting him to "provide an explanation within 2 days giving reasons and justifying his intention for making such discriminatory statement against minor girls and law..." https://t.co/llPjYyQa40

— ANI (@ANI) January 14, 2021
Picture Credit: Cultural India