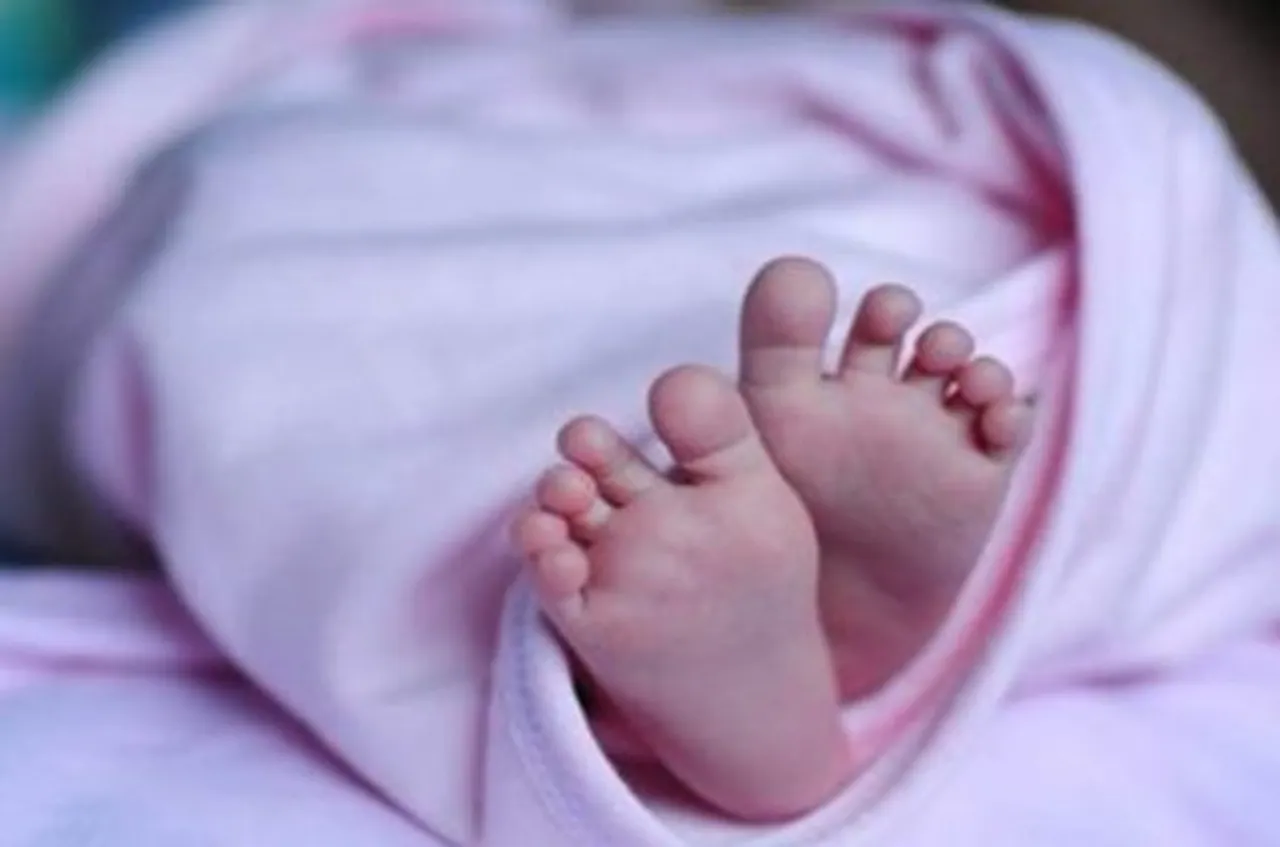 In a rare case, a foetus was found to be developing inside the stomach of a 40-day-old infant. This medical oddity took place in Bihar and surfaced after the newborn baby was brought to the Rahmania Medical Center for Treatment in Motihari. The foetus developing inside the stomach of the infant is considered an uncommon medical oddity.
The issue came to light after the baby was brought for treatment as he had inflation near his tummy. According to the doctor, the infant was unable to urinate correctly because of bloating. The doctor examined the baby for the cause of bloating.
Post which, Dr Tabrez Aziz of the medical centre recommended a CT Scan to understand the reason behind the stomach bloating and the urine stoppage. To everyone's surprise, the physicians discovered that a foetus had formed inside the infant's stomach.
---
Suggested Reading: Women's Health Remains A Back Burner Issue Even In 2022
---
Foetus Found Inside Newborn Baby
Dr Aziz told ANI that it was a rare occurrence in the newborn baby which is called Foetus in Fetu. It means the presence of a foetus in a child's stomach. According to Dr Aziz, this happens rarely like in one out of every five lakh people.
Foetus in fetu happens in case of the presence of one of the twins in the body of the other. It is rare and hardly many doctors come across this condition during their medical career. According to an article published by the AAP Publications on the Neonatal-Perinatal medicine program, the chances of it occurring is one in 5 lakh births.
However, a few cases have been reported on this. One was in Hong Kong, where the newborn baby had a foetus of one of his siblings at the time of her birth. In 2019, a woman in Israel gave both to a baby girl who had the embryo of her twin in the abdomen.
"A rare medical anomaly has come to light where a foetus was seen developing inside the stomach of a 40-year-old infant. It is called foetus in fetu. The infant has undergone surgery, condition stable," he said. After the surgery went fine, the infant has been discharged from the hospital.