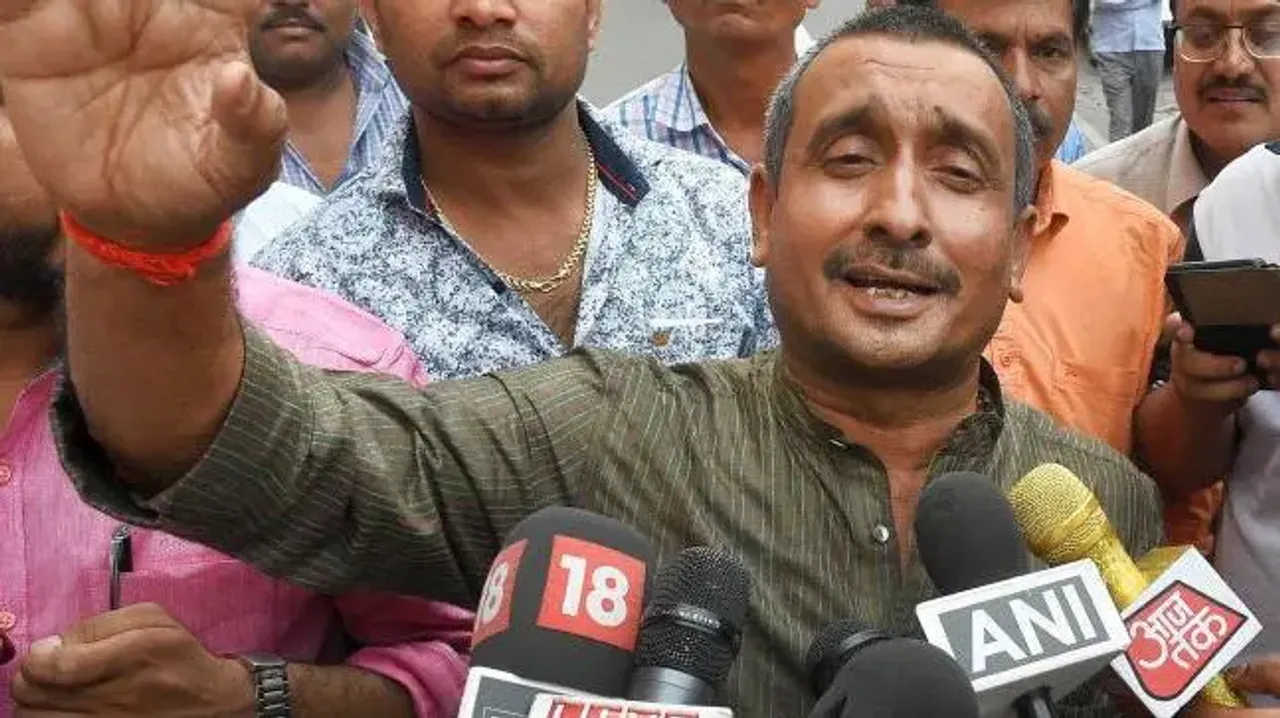 After the clear failure of UP Police in attending to the Unnao girl rape case for several months, finally the cops have filed an FIR against accused BJP MLA Kuldeep Singh Sengar. Police SO Rajesh confirmed the development. The Yogi Adityanath government, accused of shielding Singh so far, has now transferred the case to the CBI for investigation.
Police have booked Singh under sections of the Indian Penal Code and POSCO Act, Times Now reported.
UP DGP, OP Singh, addressed a group of journalists in the capital and said that if at all Sengar has to be arrested, it will be done by the CBI and not UP police, reported TOI.
"Now that the case has been given to CBI, they will decide on arrest," said Singh.
"Nobody is defending honourable MLA, all we are saying is that we have to hear both sides," - UP DGP, OP Singh
"He has only been accused so far and not convicted," he added.
ALSO READ: Gorakhpur Tragedy: 'Nobody can feel their pain more than me – CM Yogi
Singh called Singh an 'honourable' MLA and claimed that the state's law enforcing agency had no intention of protecting a rape accused. "Nobody is defending honourable MLA, all we are saying is that we have to hear both sides," he said.
Home secretary of the state, Arvind Kumar, who was present at the press conference, said that the UP Police has proved itself 'negligent' in this case.
"The state police has been lax in carrying out investigation so far," said Kumar.
Earlier on Sunday, the rape survivor and her brother staged a protest outside Adityanath's residence and poured oil on themselves and lit a fire. Somebody informed the police and they came to rescue them. They took them to Gautam Palli police station where the family once again tried to kill themselves.
"I was raped and have gone from pillar to post for the last one year but no one is listening to me. I want to see all of them arrested, otherwise I will kill myself," the survivor said, IE reported. She added, "I had even approached the CM to no result. When we lodged an FIR, we were threatened."
However, Sengar has denied all allegations against him.
Picture credit- PTI