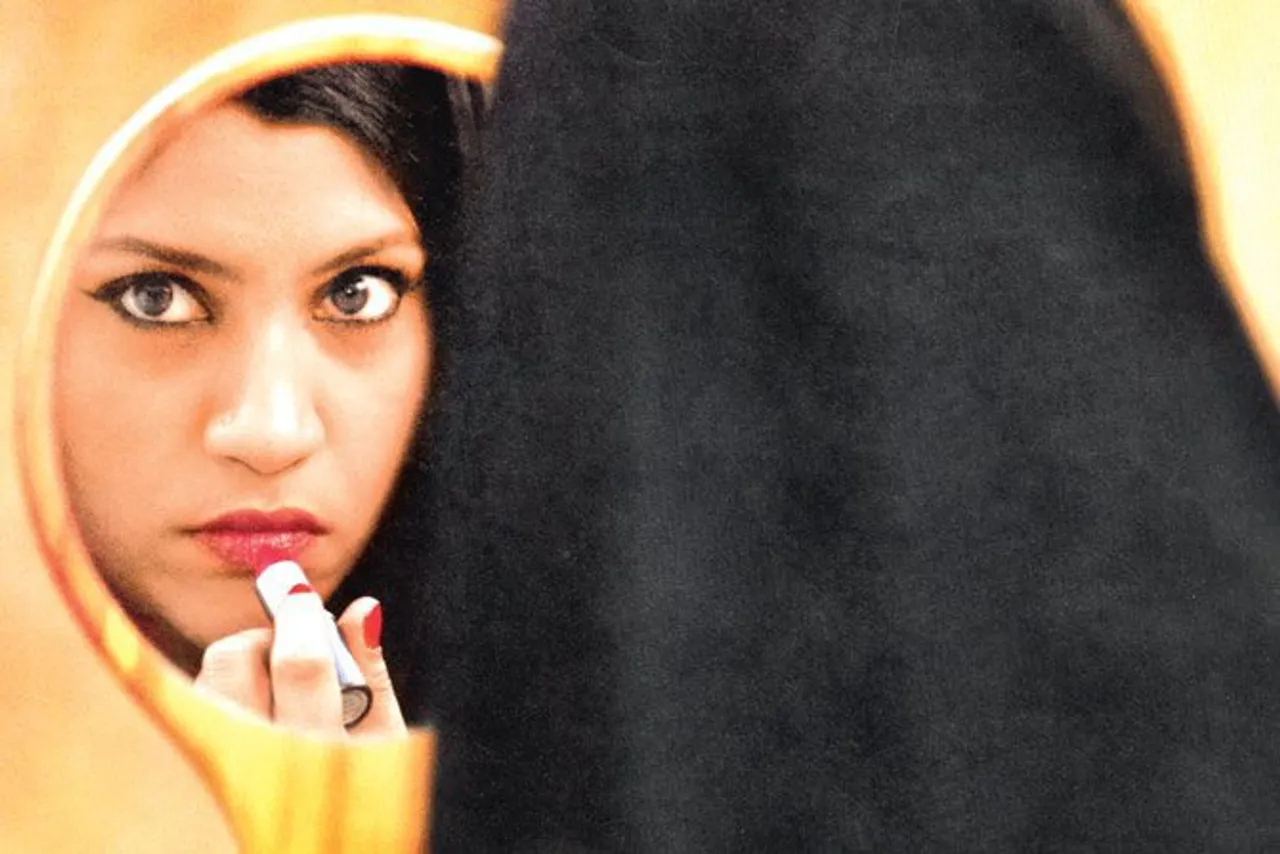 Unless you've been living in a non-internet zone these past few days, you'd know all about the controversy around Indian filmmaker Alankrita Shrivastava's Lipstick Under My Burkha.
But today, we have a reason to celebrate this feminist film. Lipstick Under My Burkha won the third annual Audience Award at the Glasgow Film Festival 2017. Yayyy!!! Congratulations to filmmaker Alankrita Shrivastava and all the ladies who are behind its tremendously eye-opening content.
India's Central Board of Film Certification (CBFC) on February 23 refused to certify this film because of some baseless reasons. Apparently, for being too 'lady-oriented', this film could spoil youngsters and the female sex! We are more prone to watching movies like 'Mastizaade' where women are constantly ridiculed and objectified. So who would like to watch a women-centric film that rebels against the stereotypes?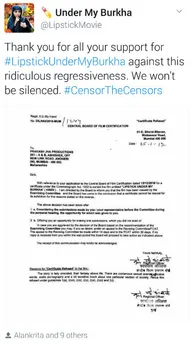 While on one hand, this film was underestimated back home, it received a huge bouquet of love worldwide.
"I am so deeply honoured that Lipstick Under My Burkha has won the ScotRail Audience Award at the Glasgow Film Festival. Right now, when the film has been denied certification for exhibition in India because it is a women-centric film with a female point of view, I think the award could not have been more timely," Shrivastava said in a statement, Screen Daily reports.
Also Read: Pink and Its Message: Courtroom Drama to Ground Realities
Shrivastava went on the stage and proudly held up the award, which was presented to her by Doctor Who and Broadchurch star David Tennant at the Glasgow Film Theatre. This multifaceted film was voted best by the festival's audience on Monday. This is the third time that this award was presented at the film festival.
Also read: Is Bollywood scared of feminism?
This Prakash Jha production stars actors like Konkona Sen Sharma, Ratna Pathak Shah, Aahana Kumra and Plabitha Borthakur. How these four women's secret lives went beyond a certain mindset from a small town in India, breaking boundaries of reinforced patriarchy and would they be successful in finding sexual freedom at last – is just a gist of the many more exploring avenues of femininity in the film.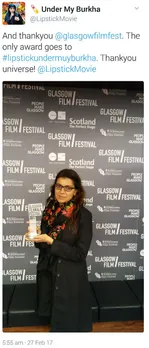 Shrivastava said, "The fact that the people of Glasgow have loved the film is an affirmation of the relevance of the film across cultures and nations. It is an affirmation of the fact that women's stories need to be told, through the female point of view. This award gives me hope. It gives me courage. It makes me believe that as women, we must continue to tell our stories, undeterred by those who want to silence us."
Also Read: Breaking Taboos in Bombay: Iesha Learning Launches Sexpectations.
Now the makers have filed an appeal against the CBFC's decision in the Film Certification Appellate Tribunal, which is pending as on 28 February.
WATCH the trailer here:
What CBFC had referred to as 'unfit for public consumption' is a revolution in Indian history. Rejecting certification to Lipstick Under My Burkha reveals our utter disregard of women-oriented films.
At last, I have one conclusion to make! Am I an Indian? Yes! Am I a feminist? Of course! Do I have sexual desires? Hell, yeah!
Those who oppose this thinking are either kidding themselves or better, hiding themselves. It's time that we are honest to ourselves!
Also Watch: Shoojit Sircar On Why He Produced PINK
Join Us on https://www.facebook.com/SheThePeoplePage
Follow Us on https://twitter.com/SheThePeopleTV