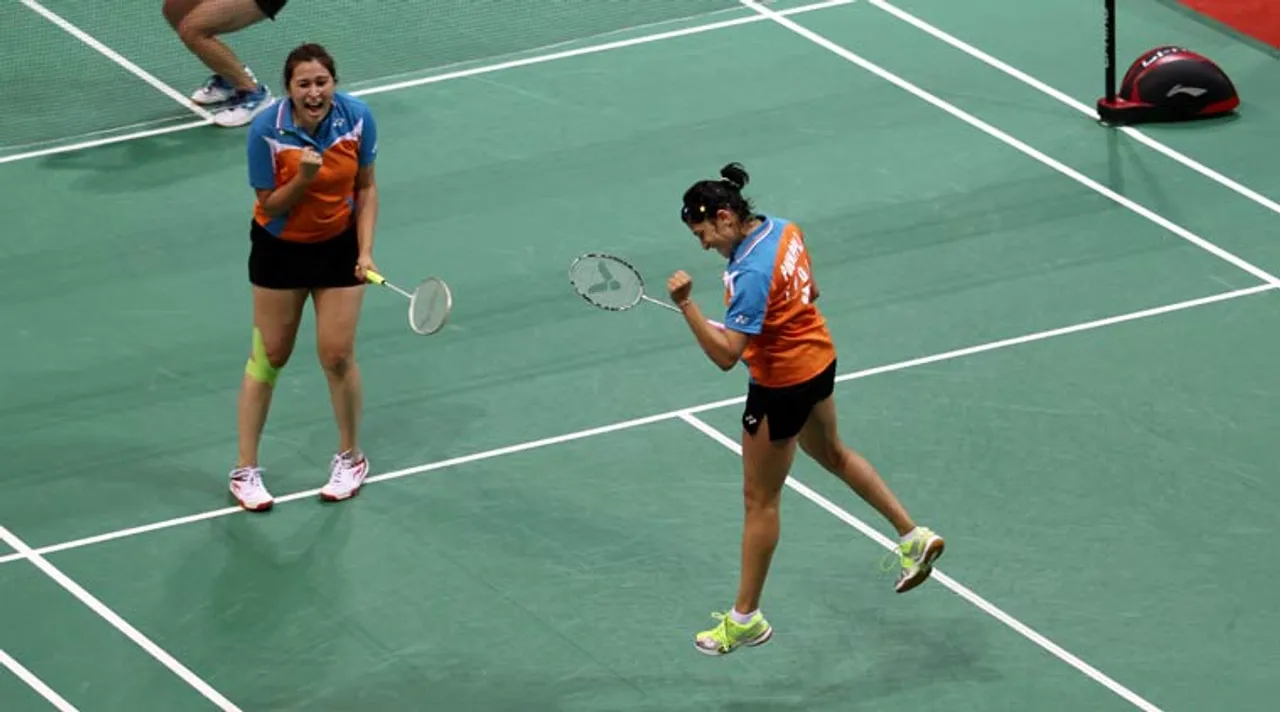 In a startling encounter, Indian duo Jwala Gutta and Ashwini Ponnappa won the Canada Open women's doubles title on June 28 against the top-seeded Dutch pair of Eefje Muskens and Selena Piek. Here's a Fast-5 on their solid win:
1. Our third-seeded Indian pair was up against the top seeds, and hence, neutral odds. The Dutch pair of Eefje Muskens and Selena Piek was in robust form through the tournament, and the finals clash could have swung either way. Eventually, though a 21-19 21-16 match ensued, in favor of the Indian-aces.
2. The first game, as you may have observed, was neck-and-neck, right up to the decider points. Gutta-Ponnappa trailed parallelly with their opponents until they were 19-19, and finally cinched the point that mattered to seal it 21-19.
3. The latter half of the 35 minute encounter surged in the favor of the Indians, as they took the first five points of the game. The top seeds struggled to win six points until the score-board read 10-6. Gutta-Ponnappa kept up the offense and seized the next five points to get their score to 15-6.
4. The top seeds weren't the ones to give up. They came into onslaught mode and won a staggering 9-points in a row, to level the scores. The Indians, undaunted, won 6 of the next 7 points rallied, to write their names on the trophy. 
5. Jwala and Ashwini had teamed up back in London 2012 and qualified to the women's doubles as well as mixed doubles draws, creating history for Indian Badminton. Although they were knocked out in round 1, the duo proved again they they are a sound pairing. Canada open marks a feiry reunion, being their first title since London. 
Image Credits: Indian Express