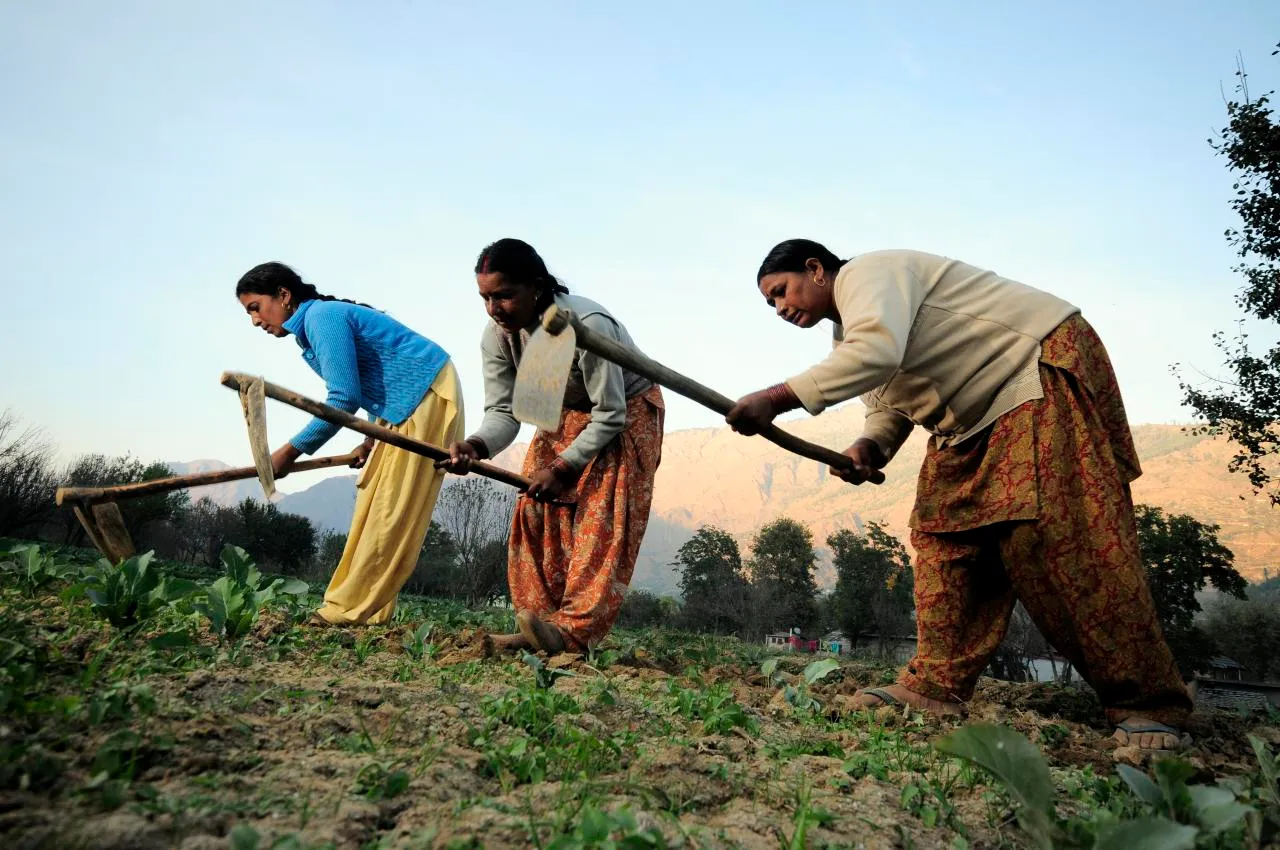 The Indian society has traditionally been excluding widows for decades. While the ostracisation has considerably decreased in general, widows of farmers continue to face obstructions in more ways than one. The last few years have seen a gigantic wave of farmers' suicides. According to the National Crime Records Bureau, about 65,000 farmers committed suicide in Maharashtra between 1995 and 2015. About 90 per cent of these farmers were men.
From the stigma of suicides to the difficulties in loan processes, the trauma of these farmers' widows continues to rise. Several incidents, reports and surveys have revealed how these farmers' widows have been suffering from financial stress and are living in low social security.
Recently, Mahila Kisan Adhikar Manch (MAKAAM) organised a protest at Azad Maidan, Mumbai, for the wives of farmers who ended their lives due to mounting debts. Women took part in large numbers demanding their acknowledgment and rights.
Surveys and findings
MAKAAM, a body specifically focusing on issues of women farmers from suicide-affected households, has been active in Maharashtra from 2016. It surveyed 505 rural women in Vidarbha and Marathwada districts. These areas are known to have the maximum numbers of farmer suicides in Maharashtra. Here are some findings:
Widows of the region ranked low on social security, access to healthcare facilities and pension schemes.
Beneficiaries of widow pension remained low at 34 per cent. Following the death of their husbands, 29 per cent were unable to get land registered in their name.
While 33 per cent had not submitted the application for the pension scheme, about 26 per cent did submit the application, but their pleas were not approved. Only 34 per cent got their pension approved.
43 per cent of the women were not able to get their house titled in their name.
Of the 355 children attending school, only 43 (12 per cent) children were able to avail concessions in fees and only 88 (24 per cent) received material help in the form of books, uniforms and stationery.
At least 69 families had one or more members undergo a surgery. Of these, 34 families (49 per cent) were not aware of the state-run Mahatma Phule Jeevandayee Arogya Yojana. Only about 15 per cent of the households had information about the 'Prerna scheme' regarding mental health.
According to a study by Housing and Land Rights Network, majority of farmers' widows face eviction (by their in-laws) if they ask for their share in the family home or land.
The study also pointed out that while nearly three-quarters of rural women in India depend on land for a livelihood, only about 13 per cent own land.
Most of these women are even unaware of their family's landholdings and inheritance rights. This results in them failing to even attempt to secure their rights.
Demands
Following the study's findings, MAKAAM has crucially demanded that the current criteria of eligible/non-eligible suicides "should be changed and the sum for ex gratia payment should be increased by five times".
The amount of pension provided to widows should at least be doubled and the pension must be given on time without fail.
The children belonging to suicide-affected households must get free education. Also, women belonging to these households should be able to get independent ration cards in their names, without asking for any kind of application.
Need for immediate relief
The central and state governments may have launched several efforts to aid these women. However, there are numerous women who have not been able to avail any benefits or support.
Considering that these women belong to rural areas, it's necessary that they be provided with administrative assistance in dealing paper work, documents, etc.
There's a requirement for increased awareness campaigns and support groups to be put into practice.
The authorities need to install a helpline in all suicide-affected districts. Women need to be made comfortable enough so they can share their concerns, raise queries and help others in the process, too.
Review of the legal framework is the need of the hour to establish and ensure equal rights of widows.
Also Read: Women Farmers Help Village Become 'No Suicide Zone'