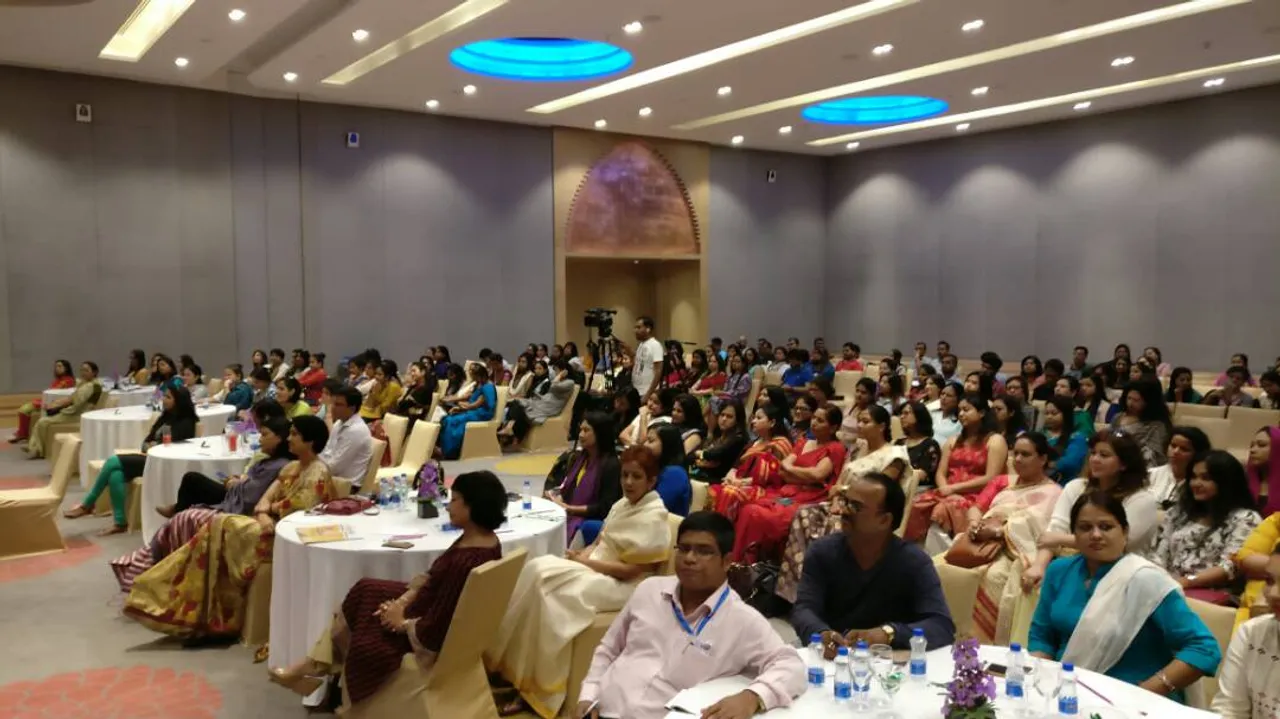 Facebook's nationwide 'Boost Your Business' program has now reached Guwahati, the culture capital of the state of Assam. Seen as India's potential economic gateway to South East Asia, Guwahati has a vibrant and upcoming business environment and is the focal point of the state's economy. In Assam, Facebook's 'Boost Your Business' in partnership with the Assam Government will equip local entrepreneurs with resources to grow their business online.
The program was inaugurated in Guwahati by Shri. Sarbananda Sonowal, the Chief Minister of Assam. The program focused on providing entrepreneurs with new digital resources, insights and stimulus to build and grow their businesses online. Designed to provide a major fillip to women entrepreneurs in the state who have traditionally had a leading role in social and commercial enterprise in the state, the day's event featured a panel discussion with women sharing their experiences with running businesses.
Also See: SheMeansBusiness In Jaipur | Pune | Chandigarh | Lucknow | Delhi | Ahmedabad Editions
A workshop also introduced local artisans, micro, small and medium business owners with the right tools and information to help them grow their business online. Business owners from Assam were introduced to platforms like Facebook Shop to sell their products on a platform with more than 20 crore users in India.
#shemeansbusiness with women entrepreneurs of north east in #guwahati pic.twitter.com/WV92N18Lw8

— SheThePeople (@SheThePeople) May 11, 2017
Women entrepreneurs can change the game for any economy - here's @sarbanandsonwal at #shemeansbusiness #guwahati #Startups pic.twitter.com/RLyFRlJ5Ii

— SheThePeople (@SheThePeople) May 11, 2017
"The priority of this government is to work towards a better Assam and programmes like 'Skill India', 'Make in India' and 'Start up India' will be fast tracked to empower youth and entrepreneurs. Here, Facebook's 'Boost Your Business' campaign will complement our programmes and provide Assam's entrepreneurs, artisans and craftsmen with global visibility which will ultimately help them to grow their business" said Shri. Sarbananda Sonowal on the occasion.
Ritesh Mehta, Head of Programs for Facebook India, said "Assam and the north east hold much promise for economic progress and has the potential to emerge as a prominent destination. What's needed is to provide support to local entrepreneurs and help them access the internet economy to achieve scale and growth. We believe our 'Boost Your Business' program will empower local businesses by providing training and resources to build up a digital presence, reach new customers and grow their businesses beyond what the traditional offline economies will allow for."
Full house for #shemeansbusiness #guwahati to learn about @_DigitalIndia #socialmedia with @Facebook, great to have @sarbanandsonwal pic.twitter.com/fBrIRrtuhc

— SheThePeople (@SheThePeople) May 11, 2017
Facebook In India
• India is the second biggest country on Facebook globally
• 184 million monthly active people on Facebook in India - 95% of these people access Facebook on the mobile
• Globally, over 65 business million Small and Medium Businesses (SMBs) have pages on Facebook
• 57% of people on Facebook in India are connected to at least one small business
• +1.99 billion interactions generated between businesses and people in India
• +2 million SMB Pages on Facebook in India as of October 2015